Your Monterey Boat: A Boat and a Gym?
Thu, Dec 01, 2016 at 3:15PM
---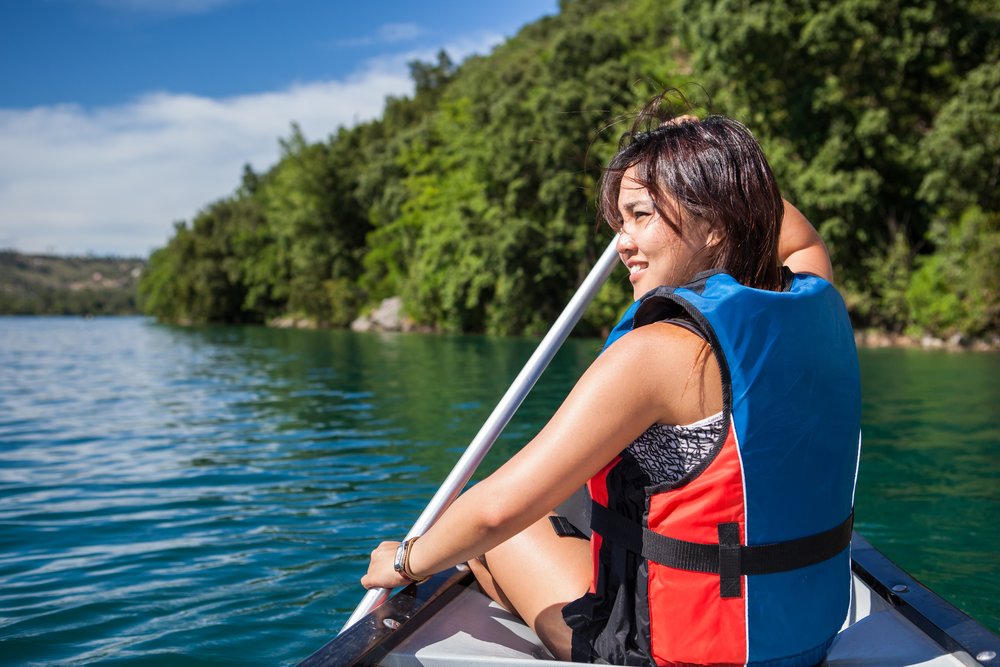 This holiday season, don't rush to the gym after every big holiday meal—as a boater, you get a workout in every time you hit the water!
To see all the ways your Monterey can double as a gym pass, take a look at our blog below.
Pre-trip lifting
Lugging snack bags, tackle boxes and other heavy pieces of gear onto your Monterey may not be your favorite part of the boating experience—but in reality, it's a way for you to do some serious lifting before you even hit the water! You help build and strengthen your muscles with every piece of gear you lift, much like you would in a gym—only in this case, you're lifting as a means of achieving a perfect day on the water. Not a bad trade in our book!
On-board maneuvers
Even when you're not "doing anything," you're doing something. Simply moving from side to side on your boat, heading below deck to pick up a jacket, or boarding and disembarking add to your total activity for the day—which, while it may not seem like much, is certainly more than a day of lounging at home.
"Reel" fitness
Anglers know just how challenging the sport of fishing can be—not just the process of waiting for a catch, but the challenge that comes when you finally have to land one. The test of your arms and your firm grasp are tested as you struggle to reel in your catch, which might tug you from side to side in the process, forcing you to stay balanced all the while. There's a reason why you feel so relieved after landing a catch, and a lot of it has to do with the physical strain it takes on you!
On-the-water moves
Finally, the water sports—perhaps the most exciting workout you'll get on the water! Holding onto the rope as you wake board, and struggling to maintain your balance and perform skilled maneuvers, doesn't just take skill—it takes strength, too! Even as you swim on your way to retry a missed trick, you're enjoying a quick cardio workout in the process.
Of course, that isn't even to mention the role your Monterey plays in getting you to try new sports—kayaking, canoeing, stand-up paddle boarding—which all play a significant role in keeping you active.
By staying active on the water, you're contributing to your overall health and fitness—and the view from this "gym" is hard to beat! Let us know your best tips for staying active on the water.
---
Bookmark & Share
---
User Comments
Be the first to comment on this post below!