Our Favorite Boat Warming Gifts
Sun, Aug 16, 2015 at 8:45AM
---
If a friend or family member purchases a new home, you give them a housewarming gift—it's only natural that you do the same when a loved one purchases a new boat! Before you step on board to help them break in their new cruiser, be sure to pick up a special boat warming gift to usher in their first season on the water (and plenty more to come!).
Here are a few ideas you can try:
Personalized gift: Nothing will make a boat feel more personal than a gift that's unique to the boat and to its owner. Whether it's a monogrammed cap, bottle opener or throw blanket with the boat's name on it, you can bring your gift to the next level by adding a touch of personalization. Because what new boat owner wouldn't want to show off their new cruiser every chance they get?
Edible treats: For the boater who's constantly playing host, a fruit arrangement or basket of gourmet goodies can be a welcome and much appreciated gift. Nonperishable goods that can be left on the boat between trips are especially good for frequent boaters who always seem to have company.
To go along with your edible gift, you can also pick up something that will make serving those food and drinks easier—like serving spoons and glasses, for example.
Boater gear: Few gifts are as practical (and stylish) as boater gear. Windbreakers, baseball caps, and t-shirts are just a few items that you can be sure the boater in your life will love and use constantly.
Safety supplies: Safety supplies or a first aid kit may not seem like the most glamorous gifts… but for a first time boater especially, they can be the most useful gifts of all! Flares, flashlights, first aid kits, and the like are all incredibly important things to have on board. Talk to the new boater and see what they have and what they're missing—chances are they've been so excited to break in the new boat they may have missed a few simple safety items! They'll appreciate that you took the time and effort to get them something that will keep them safe on the water.
Gadgets for on the water: Who wouldn't love a new gadget that makes boating safer… and, of course, more enjoyable? Picking up a new gadget for the boater in your life doesn't have to cost you too much, either—there are great options on either end of the price spectrum. A waterproof action camera, sport watch or even a case that can turn favorite gadgets waterproof are all great options that won't break the bank.
Below deck décor: New boaters may be so excited to get on the water that they forget to dress up their boat and make it feel like home—but you know that even a touch of décor on board can make a huge impact! Pick up a colorful pillow or throw blanket to stow below deck to make the space more personal and comfortable.
Be sure to check out our Monterey Gear Store for the go-to present for any Monterey lover!
What are the best boat warming gifts you've given or received? Tell us about them in the comments!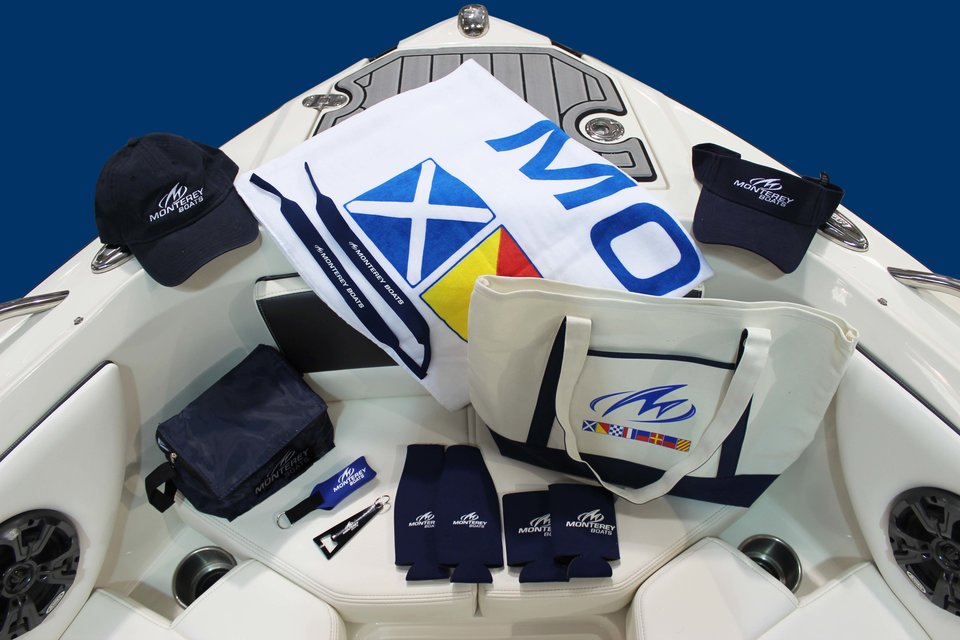 ---
Bookmark & Share
---
User Comments
Be the first to comment on this post below!