Island Hopping: A Georgia Adventure
Tue, Apr 10, 2018 at 2:00PM
---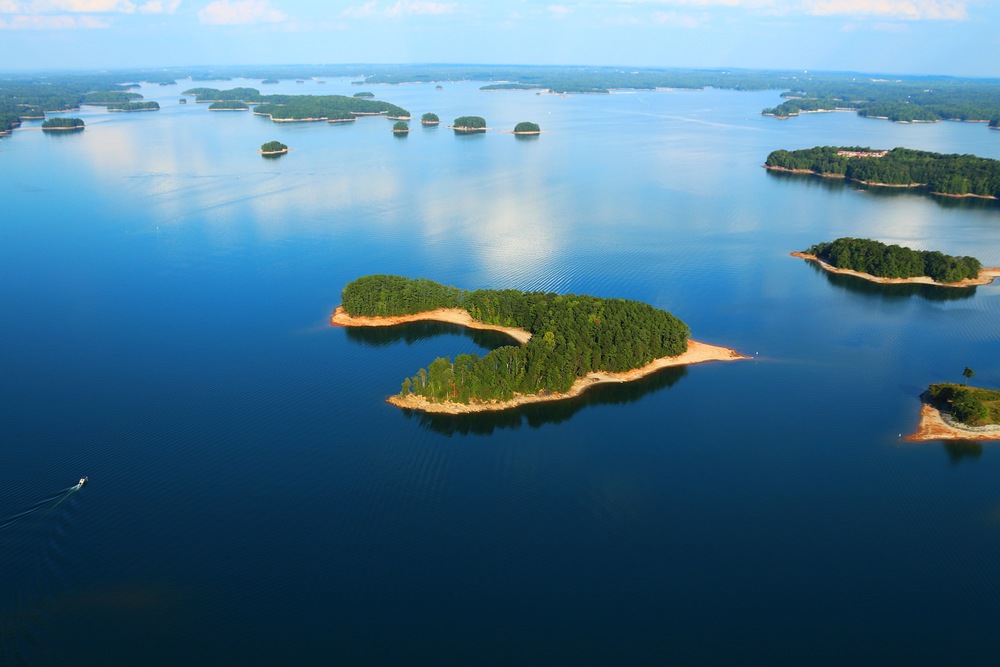 When you think "Georgia," what comes to mind?
If your answer involves sleepy seaside towns, peaches, and tours of antebellum architecture, you might be missing out on the amazing aquatic opportunities that abound in the Peach State.
Whether you're in the mood for island hopping, wakeboarding or a bit of it all, this Southern state's got you covered – you just need to know where to look!
Read on as we share a few of our favorite activities to enjoy throughout Georgia's aquatic scene.
Explore Chatuge Lake
For our aquatic adventure through Georgia, we're starting up north – at the border between Georgia and North Carolina. Chatuge Lake sits in a bit of each state and offers a prized experience for nature seekers, water sport enthusiasts and all.
Surrounded by the blue hues of the rolling Appalachian Mountains, intermixed with the lush trees that line the lakeshore, Chatuge Lake is a landmark where you're happy to lose yourself and just enjoy the ride. A spacious surface means there is plenty of room for the whole family (and then some) to try their hand at wakeboarding, wakesurfing or whatever suits your style.
When it comes time to kick back and relax, more than 130 miles of shoreline give you the chance to find a comfy spot to call your own – to camp, picnic, or simply serve as a landing spot for your on-the-water adventures.
Island hop on Lake Lanier
Want to go island hopping? No need to venture off to a remote tropical destination – you can get the back-to-nature experience on Lake Lanier. South of Chatuge, Lanier is one of Georgia's largest lakes, a beloved spot for boaters of every sort.
Here you can enjoy the picturesque view (famous for its islands that are speckled across the lake's surface), as well as some choice spots to practice your wakeboarding form. Of course, the main attraction here has to be the islands themselves. Some of the lake's islands are big enough to house restaurants and resorts – others are perfect for meandering around and exploring the natural environment.
The barriers beckon…
Georgia's charm extends beyond these inland gems, of course. Noted for the barrier islands that line its coast, the state offers immersive historical and natural opportunities in the forms of islands like Tybee in the north, or Cumberland all the way down south. The latter is a prized, nearly-untouched treasure: accessible by boat, it's the perfect place to reconnect with nature via an unspoiled shoreline, lush tree-covered footpaths and sandy dunes characterized by the wild horses who call the island "home."
What'll it be? In Georgia, you never have to choose between an afternoon of exploring the islands or boarding and skiing to your heart's content… these spots let you do it all.
---
Bookmark & Share
---
User Comments
Be the first to comment on this post below!