How to Plan Your Next Island Hopping Adventure
Wed, Oct 10, 2018 at 8:00AM
---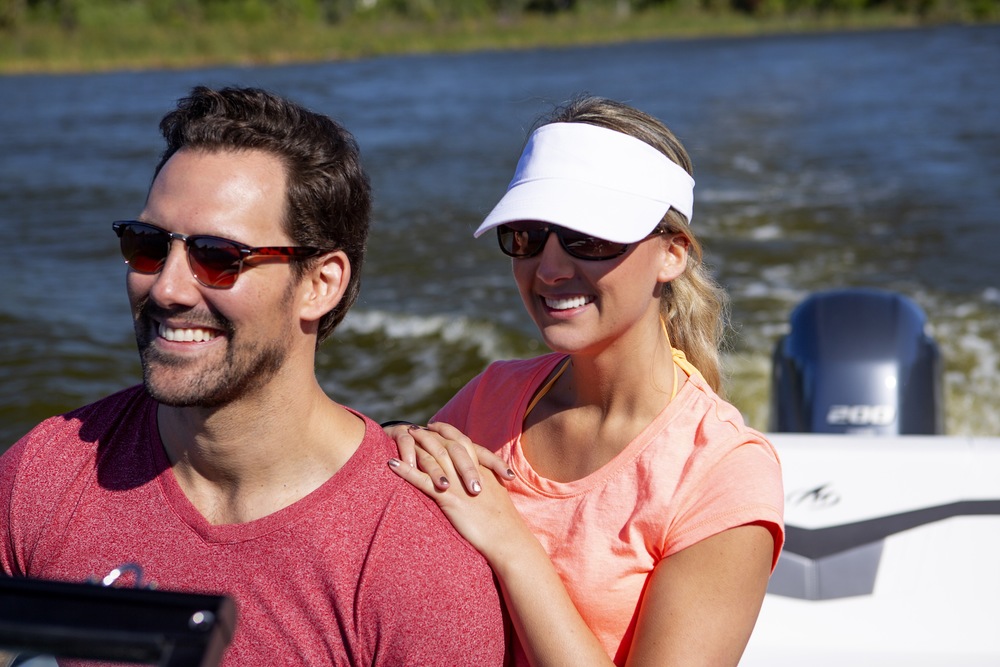 Whether they're cool and woodsy or bright and tropical, islands of all sorts make for ready-made getaways. The "getting away," of course, is half the fun when you travel by boat!
Wondering how to make the most of your island-hopping adventure? Read on as we share a few of our favorite tips for traveling there via your very own Monterey Boats.
Pick your perfect route
In many cases, spontaneity is what makes boating fun! The ability to pick up and cruise off to a new destination, all while admiring the beauty of an ever-changing body of water, is what we love about the pastime—and you can't always "plan" for those on-the-fly thrills and moments you'll remember. They just happen.
You don't need to remove the spontaneity from your island-hopping adventure—you just need to check off a few key preparations. One of them is, naturally, choosing your perfect route. Since many island getaways are part of a larger chain or archipelago (hence the term island-hopping), you can chart out your course much like you would with stops on a road trip.
When charting that course, it helps to first list the sports you know you want to visit—the must-dos. Once you have those down, you just need to plan how you'll get to and from each one. Maybe you're content to comb the beach by day and explore inland campgrounds when it's time to hit the hay. On the other hand, if comfy accommodations are more your style, you might prefer to cap off your days (on a longer excursion) by docking at a larger island (Orcas Island of the San Juan Islands in Washington is a great example of this). Also be sure to consider fuel needs—when do you need to fuel up, and where can you do that?—as well as practical runs for food and gear as your trip continues on.
The rest—the unexpected, the once-in-a-lifetime sights and thrills of exploring a new island getaway—will follow naturally.
Follow the rule of thirds
As we mentioned, fueling up is a natural must-do at some point of your trip—or points, depending on its length. The rule of thirds is always helpful to keep in mind on boat trips (reserve one-third of your fuel for getting there, one third for getting back, and one third for just-in-case). But it's especially helpful for exploring islands, since you won't always be near a coast with the amenities, including fuel, that you need. Allow yourself plenty of power to save yourself some peace of mind for your journey.
Watch the weather
Weather is another key consideration, since it can affect your fuel if you need to slow down or cause you to rethink your course altogether. Some island chains (like the Florida Keys) will be especially fickle when it comes to weather, so try to plan your arrival times to account for sudden storms and other delays. The nice thing about island-hopping is that there's often another nearby piece of land to use as a rest point if your journey's delayed—so even if you don't make it all the way to Key West on your first day, you can have fun exploring the shops, eats and culture of smaller islands along the way!
Embrace island time
Above all, embrace island time on your island-hopping adventure! This will help you enjoy the islands as they were made to be enjoyed—one by one, with a carefree mindset that lets you take your time and truly get the most of every destination you plan to visit…and even the ones you don't. Such is the beauty of island-hopping!
We hope that these tips help you enjoy the thrill of exploring islands by water. Be sure to share your own favorite island getaways with us below!
---
Bookmark & Share
---
User Comments
Be the first to comment on this post below!