Blackbeard Meets Boating Haven: Welcome to Ocracoke
Sun, Apr 08, 2018 at 2:00PM
---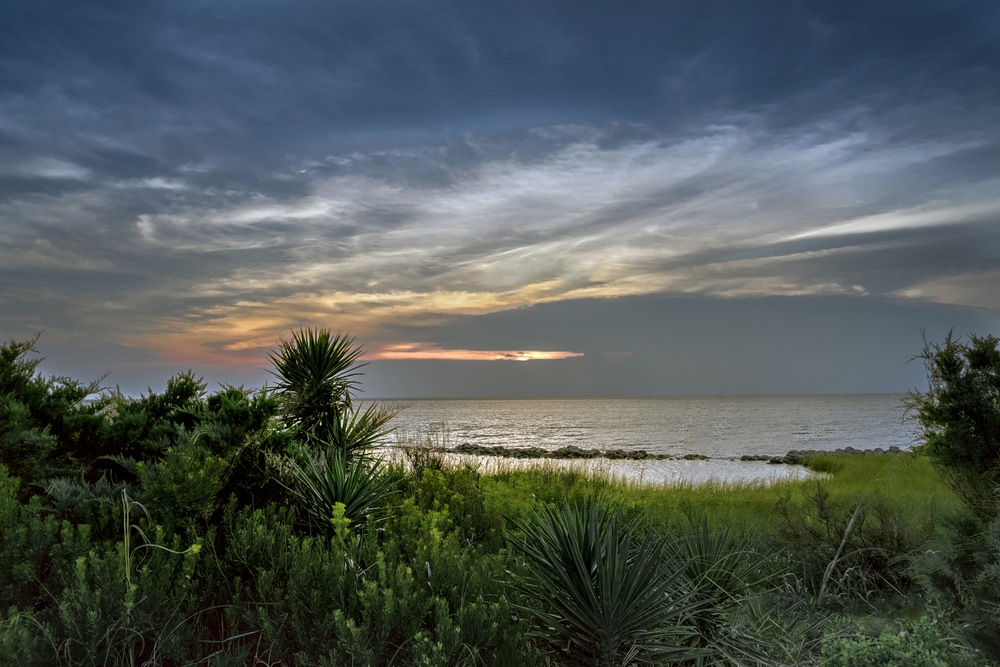 Where endless days on the water meet local lore of pirates, plunderers and buried treasure, that's where you'll find Ocracoke Island.
A natural paradise for the kids and kids-at-heart, this Outer Banks island is a North Carolina gem worth visiting on your Monterey. Read on, and you'll soon see why.
A historical hangout
On Ocracoke Island, you can't help but sense the swashbuckling history that pervades here. Hotels and annual events (like a lively "Pirate Jamboree" every October) pay homage to a time before North Carolina as we know it – when the mainland was in the midst of colonization, and Ocracoke was a center for pirates.
Those pirates included some truly legendary characters – including one Edward Teach or, as he's more commonly known, Blackbeard. Known for making a hangout of Ocracoke Island, Blackbeard and co liked to watch for incoming ships. Ultimately, Ocracoke was also the site of his demise, in one famous final battle between his crew and the Royal Navy in 1718.
Blackbeard, of course, isn't the only piece of loot and lore to come out of Ocracoke – some years later, in 1750, 55 chests filled with silver were stolen from the galleon Nuestra Señora de Guadalupe, which had wrecked by Ocracoke Inlet, and were later buried in the British Virgin Islands. This thievery laid the foundation for a familiar pirates' tale, Robert Stevenson's Treasure Island.
Finding paradise
Today, of course, Ocracoke is no haven for pirates – rather, it's a popular yet out-of-the-way destination for boaters and beachcombers of all sorts. Maybe pack your metal detector, though, just in case…
As far as enjoying the beach (and those beautiful water views) goes, you can't go wrong by visiting South Point. Not only was it a popular spot for Blackbeard and his crew, but it offers ample opportunities for sightseeing, too – keep an eye out for shorebirds and maybe even the occasional dolphin offshore!
You can also head up the island's west coast to enjoy a slice of history via the Ocracoke Lighthouse, a nearly-200-year-old landmark, and watch a picturesque sunset painted over the Pamlico Sound.
Exploring the Pamlico Sound
Speaking of the Pamlico Sound…it's a boater's dream. As the largest lagoon on the Atlantic Coast, it offers an abundance of on-the-water thrills to enjoy, without you ever needing to venture too far offshore to enjoy them.
Located toward the southern edge of the Outer Banks, Ocracoke provides a great entry point to the rest of the sound. Stick close to Ocracoke Harbor for easy access to waterfront restaurants and a backdrop of island charm you're sure to love. Venture further up the coast for more natural vistas and a chance to enjoy the water to the fullest: Go wakeboarding west in the Pamlico River, or watch (and learn) as fellow adventurers go kiteboarding along the length of the sound… then try your own hand at this popular Pamlico sport!
Much of the sound is pretty shallow, so easygoing activities that take advantage of the depth (or lack thereof) reign supreme here. Enjoy an effortless sound-side cruise that lets you soak in some of the Outer Banks' most beautifully untouched shorelines – of course, be sure to turn your attention westward once the sun goes down to catch breathtaking views of the horizon. The width of the Pamlico allows for an interrupted vista, with no buildings, trees or stretches of land to get in the way – so an East Coast sunset is easy to take in, and very worthwhile.
Finally, if angling's your style, you can't go wrong with a long day on the Pamlico Sound. Here you have a chance to find catches like blue crab, speckled trout, redfish, flounder and more.
From Ocracoke Island, the allure of the Outer Banks is at your disposal – so hop onto your Monterey and explore this one-of-a-kind island chain. Through leisurely cruises and fast-paced boarding adventures, there's no shortage of ways to experience the water.
---
Bookmark & Share
---
User Comments
Be the first to comment on this post below!