Explore Mangrove Magic from Your Monterey Boat
Sat, Apr 07, 2018 at 2:40PM
---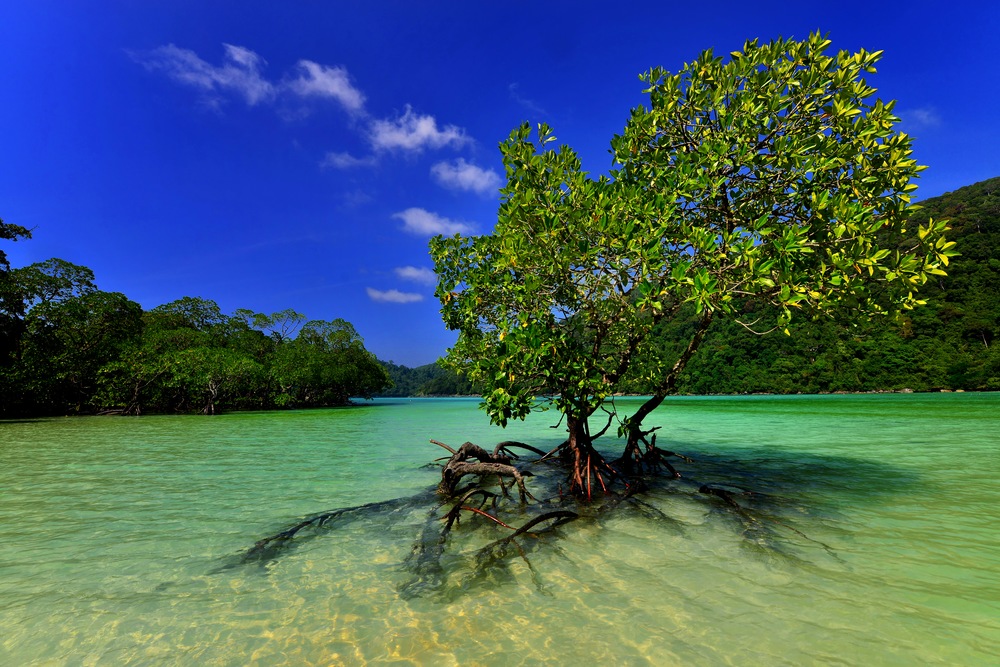 Lush, green and mysterious, mangroves are almost maze-like in nature – and exploring them from your Monterey is a treat you won't soon forget.
Mangroves do a lot to make boating, fishing, and living by the water better. And against your favorite tropical water landscapes, they provide a one-of-a-kind jungle adventure which you can meander through, soaking in the sights otherwise out of reach.
Read on as explore the mysterious mangroves… as well as a few ways you can experience the magic for yourself!
A natural filter
Just like you might use a filter for your water at home, mangroves – the shrub and trees that line many tropical waterways – do that job on an all-new level. They help to fight erosion, absorbing the "shock" of waves as they come in during storms, protecting the sand and life on land. They also work in reverse, preventing sediments from shore from seeping into the pristine marine environment. When you travel through a mangrove forest, one of the first things you might notice is the clear water – you can even take a look underneath and see the mangrove roots in action!
Look a little closer
Of course, the mangroves themselves are just the start of the story. The ecosystem they protect is filled with unique animals who are at home surrounded by saltwater and the plants' natural cover: There are shorebirds, turtles, manatees, and lots of fish like the aptly-named mangrove snapper, shrimp, snook and more. One unique tip to fish here is to fish with your rod upside down, so your line has less of a chance of getting twisted up by those thick mangrove roots.
Navigating the mangroves
Now, for the main attraction – cruising the mangroves!
Your experience meandering through the mangroves might be a passageway to the offshore – as it is in spots like the Florida Keys – but it might also be the destination in and of itself.
Journeying through a mangrove forest can feel like your own personal jungle cruise. For starters, there's no "one" way to explore – mazelike in nature, the mangroves offer plenty of twists, turns, nooks and crannies to explore, each with its own amazing view.
Since the mangroves are such an intricate ecosystem, it's wise to take it slow – not just so you can enjoy the experience better, but so that you can help maintain the integrity of the flora and fauna that call the mangroves "home."
Where do you go to get this sort of experience? Since mangroves can be found in tropical and subtropical environments, Florida makes a natural choice – forests can be found along virtually all of its coastlines. Just look beyond the beach itself and follow the natural curves of the coast: Where it cuts inland or lines coastal rivers and estuaries, you've probably found it. In the far South, the Florida Keys make an excellent destination – in the Southwest, the Ten Thousand Islands region is known for its expansive labyrinth of mangrove islands to explore.
Also worth visiting are the swampy shores of the Gulf of Mexico: Texas, Louisiana and all. Here you will find more mangroves, marked by their proximity to the Bayou and Cajun culture.
More than an angler's haven or weekend excursion, mangroves play an integral role in the marine environment – and of course, you can't beat that view. Hop on your Monterey and explore soon!
---
Bookmark & Share
---
User Comments
Be the first to comment on this post below!