Florida's Mini Loop: A Southern Adventure
Wed, Feb 10, 2016 at 9:25AM
---
South Florida boaters know that there's more to the area than meets the eye—from quiet coastal towns to thriving entertainment districts and everything in between. One local boating route, the Florida Mini Loop, proves just this.
In today's blog, we will be looking at the waterways and destinations that make up Florida's Mini Loop, and providing ideas to help improve your experience.
Why a Mini Loop?
You may have already heard about the Great Loop that provides a route around eastern North America—perhaps you've even cruised it yourself! The Florida Mini Loop follows a similar idea, giving boaters a chance to see a large variety of different places and attractions during their trip, but works on a much smaller scale. You can allot a smaller chunk of time to the Mini Loop and still see and experience so much!
If you embark on the Mini Loop during Florida's winter season, you can enjoy the added pleasure of mild weather and dry, sunny skies.
Must-see destinations
If you're wondering exactly how to make the Mini Loop and where to stop, look no further! Here are a few of our favorite destinations to experience along the way.
Our list is by no means a definitive guide, however—if you have particular interests or activities you want to try, go for them! All of the South Florida coast and the inland waterways through Lake Okeechobee are at your disposal.
Marco Island:

Located off the west coast of Florida is Marco Island, a popular spot for tourists and boaters of all types. Here you will be able to enjoy a lux resort style experience or water sports with the family before continuing on your journey. Its pristine white sand beaches are also a point of pride for the island.

Fort Lauderdale and the Intracoastal Waterway:

You've heard us (and many others) refer to Fort Lauderdale as the "Venice of America…" and on your Florida Mini Loop trip, you will be able to see why. Fort Lauderdale Atlantic Ocean boating itself is a treat, but combine it with the Intracoastal Waterway—which separates inland South Florida from the ocean—and you will have a truly one-of-a-kind trip to enjoy. You can cruise through the waterway before finding a nice rest spot to eat, shop or lounge in—there's something for everyone on the Intracoastal! This waterway will also get you further up the Atlantic Coast toward Stuart so that you can continue your Mini Loop.

Florida Keys:

No Mini Loop trip is complete without a lengthy stop in the Florida Keys. There is plenty to experience here, from unique waterfront cafes to quaint beach cottages and natural treasures, like Dry Tortugas National Park.

Lake Okeechobee:

On your inland leg of the Mini Loop, you will find Lake Okeechobee—Florida's largest freshwater lake and one of the largest in the nation overall. Enjoy a day of boating and fun on the water before continuing on your journey throughout the inland stretch of Florida.
Do you plan on touring the Florida Mini Loop in the coming months? Whether you head down now to enjoy the cooler weather, or earmark the Loop for your summer vacation, you're sure to have a great time.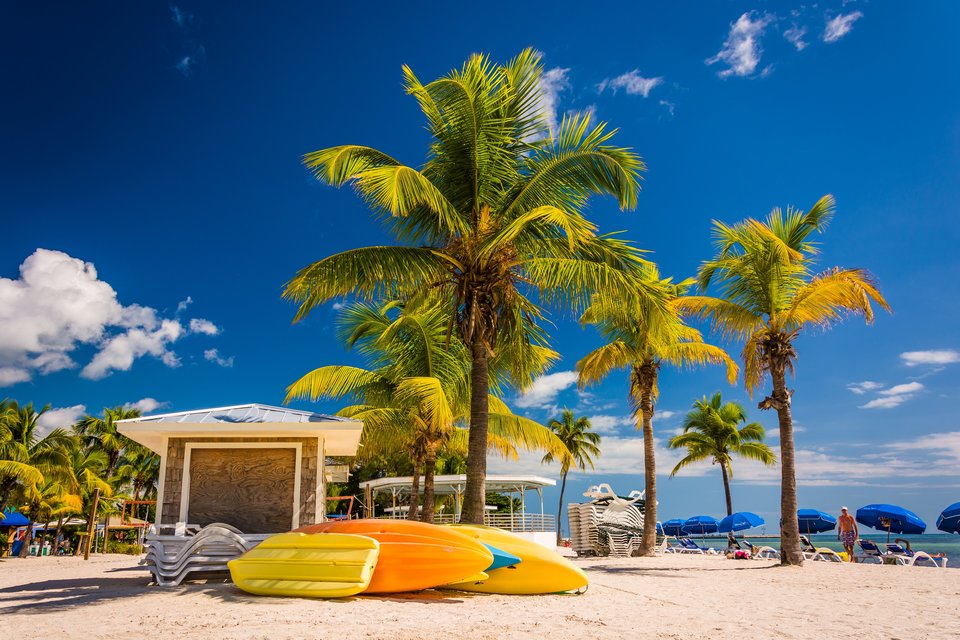 ---
Bookmark & Share
---
User Comments
Be the first to comment on this post below!