Florida Lobster Nachos
Wed, Jul 31, 2013 at 12:00AM
---
Did you participate in last weeks' Florida lobster mini-season? Even though the mini-season is only two days, it's always enough time to catch delicious Florida lobster. The Florida spiny lobster is distinguished from the American lobster by its two antennae that replace traditional claws. They are very meek, and can be hard to catch!
Do you have a favorite recipe for Florida lobster? Share it with us on our Monterey Boats Facebook page!
Ingredients:
Wonton wrappers. 20
Canola Oil, 4 C
Salt
Lobster Tails, 1 (¼ pound lobster, remove meat, and dice)
Butter, 2 Tbs
Cayenne Pepper
Guacamole:
Avocados, 2 or 3 (Large, pitted and cut into ½-inch cubes)
Tomato, 1 medium size (Seed, and chop)
Red Onion, 1 Small (Mince)
Scallions, 2 (Sliced thin)
Lime Juice, ¼ C (Add more if needed)
White Pepper, Kosher Salt
Cilantro, 1 ½ Tbs
Ginger Root, 1 Tbs (Peeled, Grated)
Nachos
Cut wonton wrappers in half diagonally. Heat olive oil over medium-high heat setting in a 4-Qt sauce pan, heat until oil is 375 degrees. Now, place wontons into pan and fry, two at a time. Continuously turn using a slotted spoon, remove wontons from pan and place on layered paper towels, season with salt. Plan ahead and do this one day in advance.
Lobster
Saute lobster meat until it is opaque in color, season with cayenne pepper, let cool.
Guacamole
Combine avocados, onions, tomatoes, lime juice, scallions, salt and pepper (to taste). Once mixed add in ginger root and cilantro. Test tastee and adjust accordingly with lime juice, and salt.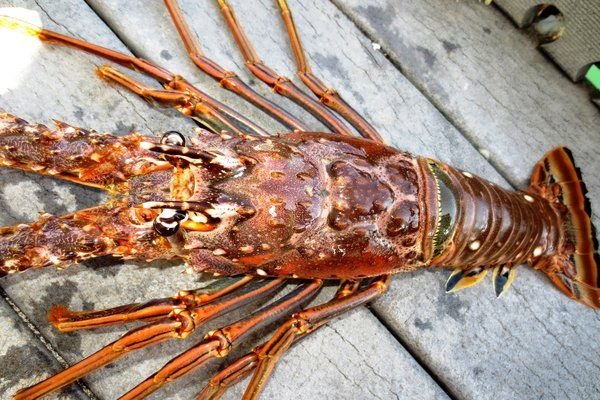 ---
Bookmark & Share
---
User Comments
Be the first to comment on this post below!