Tasty Recipes: Lobster
Wed, Aug 08, 2012 at 12:00AM
---
In honor of the 2012 Key West Lobster Season (August 6th to March 31st), we're bringing you a simple way to whip up your freshly caught lobster! Check out these great recipes from the Food Network and Food.com. Try pairing them with your favorite potato chips and a fresh glass of lemonade! Have your own lobster recipe? Or a great photo of your catch? We'd love for you to share it with us on our Monterey Boats Facebook page!
Maine Lobster(Food Network):
Ingredients Needed:
Lemons, 2, cut into halves
Salt (Sea)
Live Lobsters, 3 (1 1/4 poumds to 1 1/2 pounds)
Mayo, 1/3 C
Butter, 7 tbs (Unsalted), melt
Hot Dog Buns, 6
Celery Leaves, 1/4 C, chopped roughly
Celary Salt, 1/4 Tsp
Directions:
Squeeze 1 lemon into a large pot filled with 2-inches of water, add lemon halves, and one tablespoon of salt, bring to a boil on medium heat.
Place lobsters directly into pot, you may also choose to use a steamer basket. Cover the pot and steam lobsters until their shells are bright red in color (eight to ten minutes on average), and remove using tongs, rinse under cold running water.
Now it's time to remove the lobster meat from the shells:
Twist off claws, break tail off and then pull flippers off.
Insert your thumb into the side of the tail with the flipper, and push meat out.
Use a shell cracker to crack claws, and remove remaining meat
Chop up lobster meat into chunks, and put into a bowl to chill.
While the lobster is chilling in the refrigerator, mix together mayo, four tablespoons of melted butter and remaining lemon juice in a large bowl using a whisk. Once completely mixed, combine with lobster meat, adding salt to taste.
Use either a grill pan or large skillet, and heat over medium. Coat hot dog buns with remaining butter, and toast lightly until golden color. It should take about one minute each side. Portion out lobster meat into the buns, and garnish with celery salt and leaves.
Florida Spiny Lobster (Food.com):
Ingredients:
Florida Lobster Tails, 4
Butter, 1/2 Pound
Parsley, 1 Tbs (Finely Chopped)
Garlic Cloves, 2 (Mash, and Chop)
Lemon Juice, 1 Tbs
Tabasco Sauce, 1/4 Tsp
Breadcrumbs, 2 Tbs
Directions:
Oven should be pre-heated to 400 degrees
Cut a slit into the back of the lobster. Make sure to not cut all the way through.
Blend all ingredients in a bowl, and brush over lobster tails
Grill each tail for twelve minutes. Tails might need to grill longer if they are larger in size.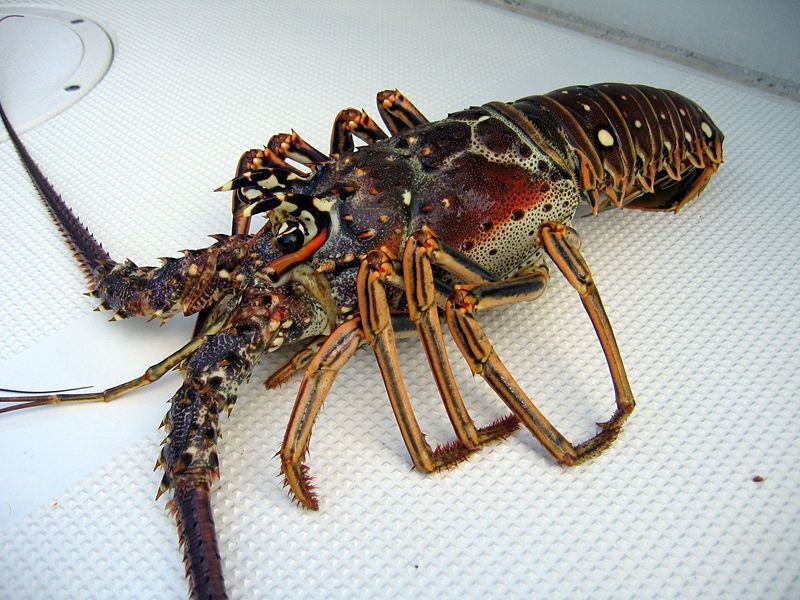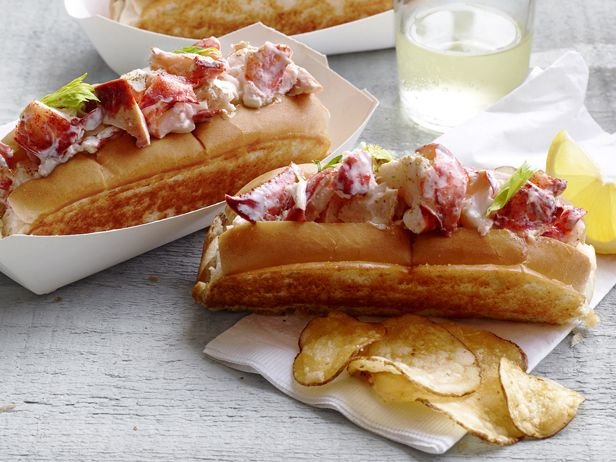 ---
Bookmark & Share
---
User Comments
Be the first to comment on this post below!