Famous Shipwrecks: The Thunderbolt
Mon, Aug 06, 2012 at 12:00AM
---
The Thunderbolt differs from the other wreckage sites we have blogged about as she was intentionally sunk on March 6, 1986, in order for her to become part of the Florida Keys Artificial Reef Association.
Her 189 foot hull rests just four miles south of Marathon and Key Colony Beach in 120 feet of water.
The Thunderbolt was one of fifteen other ships built for the United States Army during World War II by Marietta Manufacturing Company. The Thunderbolt departed on June 2, 1942, under the name Randolph after Major General Wallace F. Randolph. The United States Army used the ship as a cable laying boat for minefields. In 1949 she was given to the Navy where she was never commissioned. The Randolph was eventually sold to Florida Power and Light who would rename her Thunderbolt. Florida Power and Light used her for lightning research. The research performed used various methods to attract lightning close enough to the ship for a lightning strike. After several lightning strikes she was donated to the Florida Keys Artificial Reef Association.
Divers can enjoy her soft corals and sponges along with other fascinating marine life. One other great feature is her unique upright position.
Have a great time exploring this fascinating piece of United States history! Remember to take a few photos and share them with us. We'd love to see your Monterey adventures!
Next time we'll explore the English built ship, the Benwood.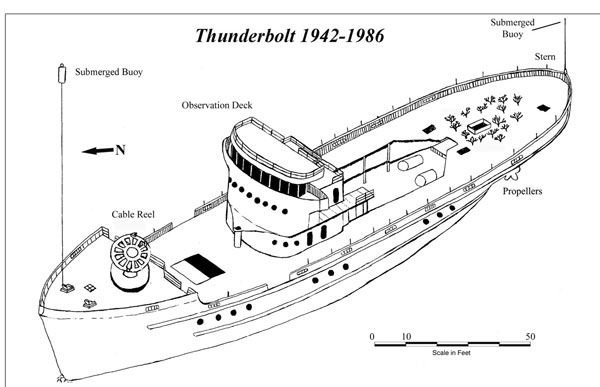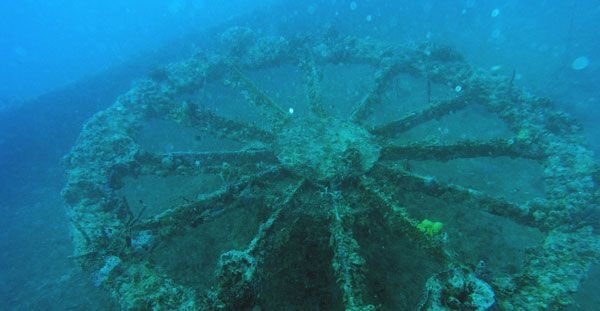 ---
Bookmark & Share
---
User Comments
Be the first to comment on this post below!