Looking for a Liveaboard Marina?
Fri, May 04, 2018 at 1:40PM
---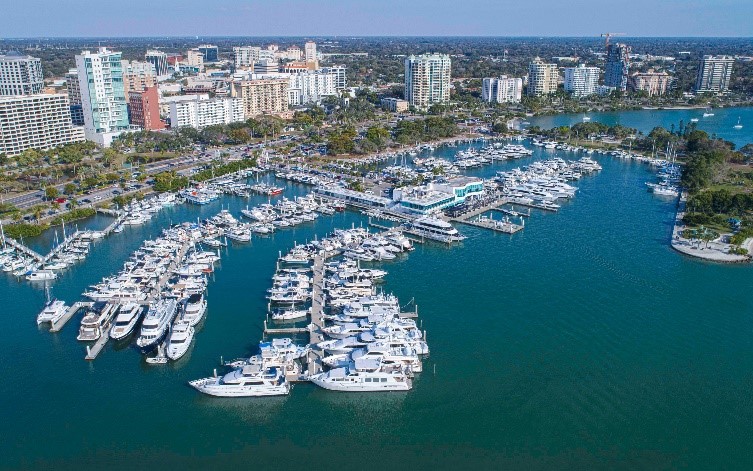 Your dreamboat: once you've found it, it's hard to leave the water. So why should you have to?
Turning your boat into a literal home away from home just takes some time, patience—and the perfect marina to make your own.
Here are a few of our top tips for making the switch to living aboard. Just read on!
The right kind of home
When you're searching for a place to call "home" on the water, it's sort of like searching for an empty lot on which to build the home of your dreams. Since you're providing the "house"—or, rather, the boat—what you're searching for is purely location-based. Your dream locale.
What does that look like? It depends on the kind of space you're looking for! In many cases, for example, a boater seeking a liveaboard slip isn't choosing the locale as a one-and-only home—it's more like a vacation home, a comfy place to escape to during long winters or extended vacations with the family. In that case, you want to center yourself around fun activities you're interested in (besides the beautiful water, of course). Think museums, natural excursions and, of course, restaurants and other essentials within walking distance!
Where to look
Where can you find this kind of place? If you spend a lot of time on the water, you've probably passed by the perfect liveaboard slip spot without even knowing it. Sometimes, they're located by restaurants with boat-up "parking."
Consider the same factors you would when buying a home: safety, community, amenities and more. Is there a gym nearby—maybe a pool or playground for the kids? These little things add up to the big picture: a second home you're sure to love.
Explore the unknown
When you're living aboard your boat, use the proximity to water as a chance to branch out and explore the unknown! When you're traveling from a far distance inland, it can be tempting to simply hit the water and soak up the sun for all it's worth. But when the water becomes your backyard, you have the unique ability to use your slip as your "home base," giving you the opportunity to explore things you're not used to seeing. Maybe that involves a hike by nearby mountains, or a stroll through the bright, friendly on-the-water neighborhoods you've always wondered about.
More than a boat
Above all, when you live on board, your boat is more than a boat—it's a home, too! Treat it as such by supplying it with the homey touches and decorative flourishes you've come to love on land. Think your favorite pillows, snacks, blankets, a few books—the little things that help make your boat a truly personal oasis.
We hope that we've helped you sort out some of the details that go into finding the dream place to call your own on the water. With lux accommodations like the ones you'll find on a Monterey Sport Yacht, the comfort of home can be found on the water as easily as it can on land.
---
Bookmark & Share
---
User Comments
Be the first to comment on this post below!