Thank You, Monterey Family!
Wed, Nov 25, 2020 at 12:48PM
---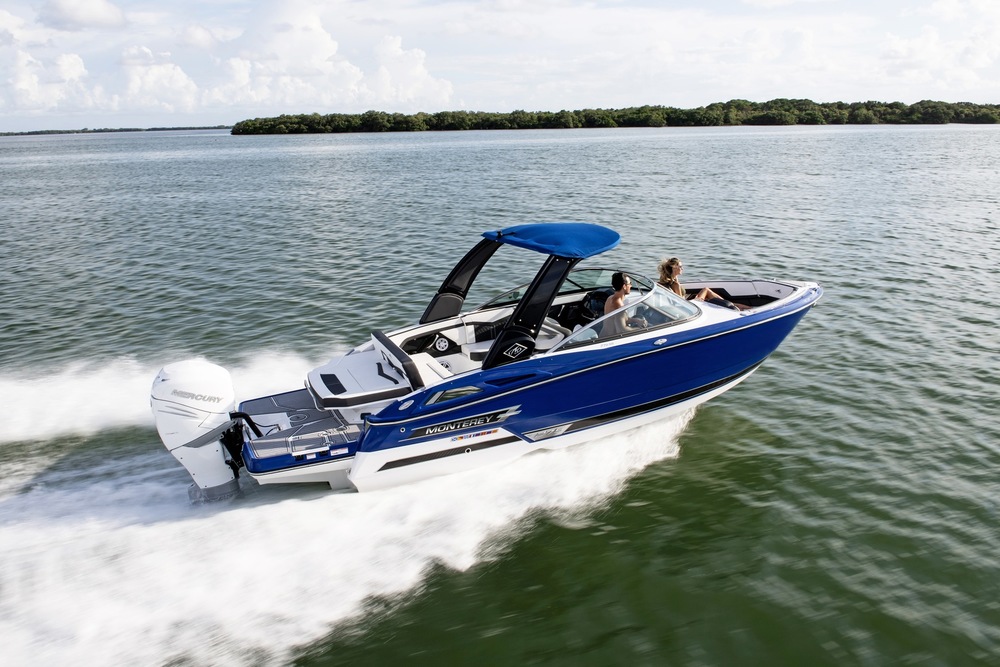 Happy Thanksgiving from all of us here at Monterey Boats! This year has reminded us, more than ever, about all the things for which we're so grateful on the water and off. Just read on to see a few big ones (and little ones, too!) that come to mind.
Coastal distancing
As boaters, we've always loved the ability to escape (if only for a few hours) to a world of H2O and easygoing on-the-water fun. This year, of course, we are extra thankful for that freedom and the ability to enjoy fresh air and cruising time, and even "gathering" with our fellow boaters while still maintaining a safe distance via #coastaldistancing raft-ups.
Virtual exploration
Spending more time online these days? You're not alone! This year, we are thankful for virtual opportunities that help us connect with each other in real-time on social media; videos and resources that teach us tricks and techniques with ease; and even beautiful beach cams that seem to magically transport us to our favorite vacation spot even as we work from home! Another great virtual opportunity in our book: Building your very own Monterey online. Now is a great time to begin the journey of boat ownership from the comfort of home.
Cruising buddies
From the family and furry friends that keep us company on the water, to the ones we can't wait to cruise and fish with again, we are endlessly thankful for our cruising companions!
Fitness fun
Whether your local gym was closed or you simply needed an escape from the hustle and bustle back on land, this year has highlighted the fun, fit benefits of hitting the water on your Monterey! From the cardio benefits of swimming, to the muscular strength developed by wakeboarding or reeling in the big one, there are endless ways to achieve your #fitnessgoals on a Monterey, but we're not just talking about physical fitness. Being on the water, cruising past a beautiful blue backdrop, gives you a meaningful way to recharge, clear your mind and connect with nature.
You
Here at Monterey, we are extremely thankful for our ever-growing community of cruisers, anglers and on-the-water enthusiasts of all types. Whether we're your first foray into boat ownership, or you're a seasoned boater looking to take your cruising experience to the next level with a Monterey of your own, we are grateful you're here - and can't wait to keep making splashing memories together!
What are you most thankful for this holiday season? Let us know! And from our family to yours, we wish you all the cheer and on-the-water fun in the world.
---
Bookmark & Share
---
User Comments
Be the first to comment on this post below!