Where Is The World's Largest Floating City?
Thu, Dec 22, 2022 at 2:25PM
---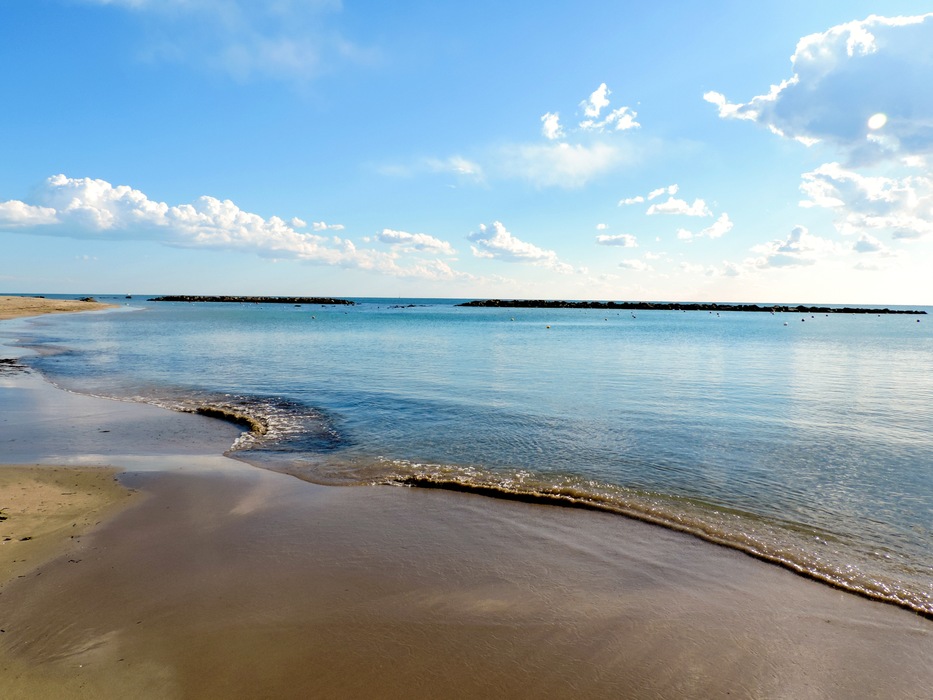 Every time a new year rolls around, it's fun to look ahead and start thinking about tomorrow's technology — and as boaters, that interest naturally extends to nautical technology, too! Recently, you might have heard about the supersized yacht boat that, if built, would be the world's largest floating structure ever. So, you may be wondering: where (and what) is this thing?
Just read on to learn more about Pangeos, the enormous on-the-water phenomenon that's already making waves — even though it's not technically on the water, just yet.
Meet Pangeos
As CNN Travel reported this November, Pangeos is the name of a potential yacht designed by the Lazzarini Design Studio in Rome. If the project receives the funding it needs (a whopping $8 billion), Pangeos would be 1,800 feet long and 2,000 feet wide — oh, and it'd be shaped like an enormous turtle, too!
Technically, Pangeos would be defined as a terayacht — a vessel that's bigger than a superyacht, megayacht, or even gigayacht. The design firm describes the new vessel as a "floating city," which would feature retail and resort space, apartments, and parks, to name just a few amenities. Think of it like your favorite cruise ship, but bigger — way bigger.
Cruising The Creative Backdrop
It will be a while before Pangeos hits the water, even if it receives the funding it needs. According to CNN Travel, Lazzarini is eyeing a 2033 start date and estimating an eight-year build — so it may be nearly two decades before Pangeos is seaworthy. But in the meantime, why not explore some of the waterways its designers call "home"?
Lazzarini is located in Rome, which is no stranger to on-the-water living. Part of the reason why the Roman Empire flourished, for starters, is because it was located on the Tiber River — which you can admire from historic structures like the Ponte Sisto. The waterway flows out into the great Tyrrhenian Sea, of course, where the local coastline is defined by several beautiful beach towns — including Lido di Ostia. Here, art noveau exteriors overlook a pristine slice of the Mediterranean, where you can kick back, kayak, or venture out on your own sport boat!
Or perhaps you want to head a bit further south, where you'll find the next major Italian hub: Naples. Here, vibrantly colored facades run up to the edge of the rocky coastline, forming an eye-catching landscape as you cruise by on your boat.
Of course, while Pangeos' architects may dwell on the Italian coastline, their vision for their floating city won't be limited to one country (or continent, for that matter). Instead, Pangeos would ideally treats its on-the-water denizens to the ever-changing backdrop of the global oceans! Not too shabby a place to call "home."
For Spacious Cruising Closer To Home...
It's fun to think about a turtle-shaped yacht as big as a city! Of course, there are still plenty of ways to achieve a spacious ride closer to home — like, say, on your very own Monterey. All of our boats are designed comfort and luxury in mind, so it always feels like there's room for whatever the day may bring: leisurely cruising, fast-paced wakeboarding, and everything in between. And if area is especially important to you, our Super Sports and Outboard collections might have what you're looking for — as boats in these categories run up to 37 feet in length!
Just get in touch, browse our models, or star building your own ride today.
---
Bookmark & Share
---
User Comments
Be the first to comment on this post below!