Celebrate National Trivia Day On Your Monterey Boat
Thu, Dec 22, 2022 at 2:26PM
---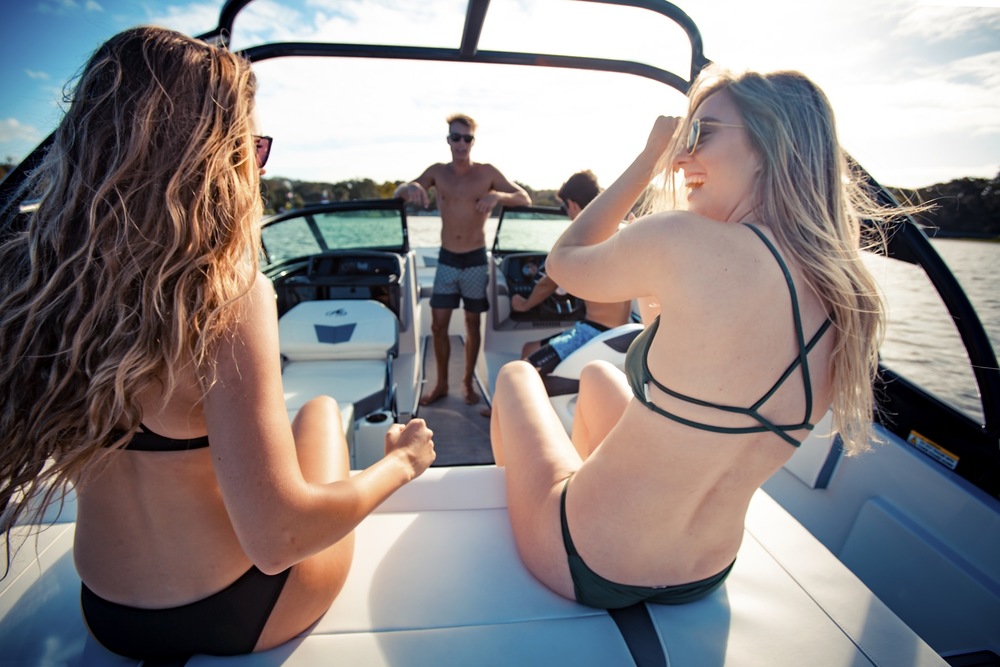 Even after the holiday season is technically over, there are still plenty of reasons to celebrate well into the new year — like, for example, National Trivia Day on Jan. 4! It's the perfect holiday for those who love to show off their smarts and have fun with friends — and perhaps win a prize in the process. (Hey, no shame!)
Here at Monterey, we think one of the best ways to celebrate National Trivia Day is from the comfort of your very own wakesurf boat. Just read on for our tips on how to enjoy floating trivia fun — this January and all year long.
Gear Up
If you're hosting a floating trivia party, remember: the "party" part is just as important as the "trivia" part! First, you can gear up with fun refreshments like sparkling, fruit-infused H2O. For food, we love galley eats that are snackable yet hearty — think BBQ sliders, lobster rolls, and anything else you can eat with your hands.
Consider Your Categories
Now comes the really fun part — choosing your trivia categories! Because this trivia party is happening on your Monterey, it only makes sense that the questions revolve around all things nautical. Here are just a few category ideas we love:
Sea-ing Is Believing, for questions about different bodies of water
What's In A Name, for questions about famous ship monikers in history and fiction
Pier Pressure, a custom category where you can quiz your passengers about each other — e.g., what is the name of the fish Kelly caught in Bermuda last year? Or, how long was Maria's personal record wakeboard run?
Reel Facts, for questions about different kinds of fish and where to find them
Be A Good Sport, for questions about different kinds of water sports, like wakeboarding, wakesurfing, waterskiing, and beyond
How To Play
There are many different options you can choose from when it comes to trivia gameplay. Several apps let you create your own custom quizzes, which can be fun and convenient for a tech-savvy crowd. You can also easily write down questions on slips of paper, and place them in a fishbowl for random selection — provided it's not too windy on the water, that is!
Don't Forget The Prizes
For many trivia enthusiasts, the thrill of the game is in testing your knowledge and sharing fun memories with friends! However, a good prize never hurts for morale. Here are a few fun options you might consider gifting to the winner of your on-board game:
Personalized hat with a pun-ny saying — think, "Reel Smart" or "Bow It All"
Goodie bag of premium sunscreen — because who doesn't love a practical splurge?
Gift card to a popular waterfront eatery
Polaroid camera for fun, on-the-water snaps
A delicious gift basket for snacking on board
Have you ever hosted a trivia outing on your Monterey Boat? Let us know — we'd love to hear how the floating, fact-filled fun turned out!
---
Bookmark & Share
---
User Comments
Be the first to comment on this post below!