Dig Into National Pasta Month, Monterey-Style
Wed, Sep 28, 2022 at 6:15PM
---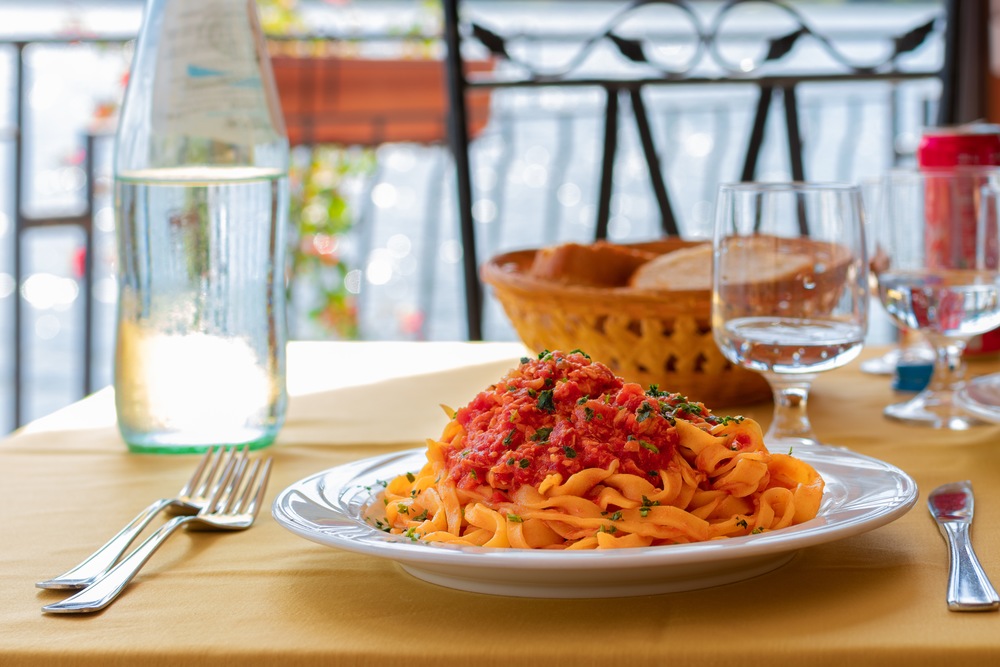 October is National Pasta Month, and is there any better way to celebrate than with a comforting bowl of noodles aboard your Monterey? Your boat doesn't just double as a dining room with a great view — it also gives you a front-row ticket to some of the most iconic pasta destinations around the world.
Craving some of that cheesy, saucy goodness right about now? Just read on as we share some of our favorite ways to savor National Pasta Month, Monterey-style!
Perfect Your Pasta Salad
Ah, pasta salad. The timeless picnic side is beloved for its color and easy prep that makes it a handy companion to boat trips — just toss overnight, refrigerate, and dig in on board! But there are a few easy steps you can follow to make your pasta salad a prize-winning main course on the water.
Switch up your pasta shape! Texture is half the fun when it comes to pasta, and there are countless options to choose from. For example, if you swear by rotini (a classic, to be fair!), consider trying a beautiful bowtie, shells, or elbows.
Add protein with the addition of chicken, cheese, and/or nuts. It's a small addition that will have a big payoff when you need to fuel fast-paced cruising fun!
Pack your dressing in a separate container, so your pasta salad can be as fresh and perfectly textured as possible when you're ready to enjoy on your yacht boat.
Add A Fresh Complement To Your Pasta
Another fun way to celebrate National Pasta Month on your Monterey? Add some fresh-caught, grilled fish to your weeknight linguine!
Say Cheers!
Looking for a satisfying refreshment to pair with your pasta? You can't go wrong with sparkling, lemon-infused water to pair with your favorite seafood pasta dish. Its bright, easy flavor brings out the subtleties of the dish, while still keeping you hydrated enough to cruise for hours on end.
Take An On-The-Water Pasta Tour
The ultimate way to celebrate National Pasta Month? Take your Monterey to cities that love pasta just as much as you do!
Gragnano, Italy is one such stop. Located just east of the Gulf of Naples, Gragnano earned the nickname "City of Pasta" due to its output of signature dried pasta. Visit for the macaroni, stay for the nearby Naples cruising — which includes beautiful coastal facades carved into rolling coastal hills.
Prefer to stick stateside for your pasta adventure? Plenty of American cities offer their own unique spin on the classic Italian export. Beecher's, for example, has been described by Forbes as "the world's best mac-and-cheese." You can get a taste of the cheese brand's creamy comfort food by visiting its Pike Place, Seattle location! Be sure to get some boating fun in, too — Lake Union and its iconic houseboats are always a scenic treat to explore while you're in town.
Like all the best things in life, National Pasta Month pairs perfectly with your Monterey lifestyle. We hope you enjoy delicious culinary adventures on the water — this month and all year long!
---
Bookmark & Share
---
User Comments
Be the first to comment on this post below!