It's Libra Season! How To Achieve Balance On Board
Wed, Sep 28, 2022 at 6:20PM
---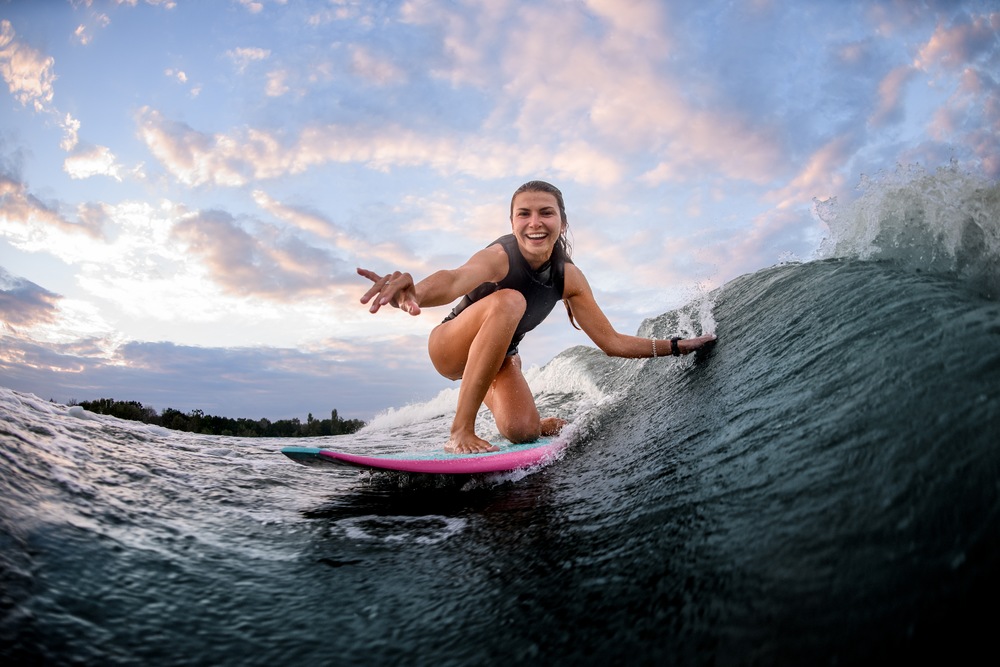 We're officially in the middle of Libra season! The autumnal astrology sign, assigned to people born between Sept. 22 and Oct. 23, is represented by the scales — meaning it's all about harmony and balance. While this usually refers to a sort of philosophical balance — think yin and yang, for example — we boaters think it can just as easily apply to balance on the water! What better time to perfect your wakeboard or waterski posture for a smoother run on your favorite lake or river?
Yes, balance may seem like a pretty basic skill when it comes to wake sports — but it's fundamental to your success on the water! Improving your balance can help new riders overcome the initial wiggliness of standing on a board for the first time (we've all been there!), but it can also help seasoned surfers and skiers increase their endurance on the water.
The next time you hop behind your Monterey wakesurf boat, follow these tips for a smooth and balanced ride.
Practice Way Before You Hit The Water
The key to achieving balance on your wakeboard or water skis? Don't wait to practice until you get on the water! In fact, you can do much of the balance practice from the comfort of home — which is especially good news for those of us who are landlocked for the remainder of fall and winter.
You can purchase a specially made balance board for this purpose — however, virtually any activity that promotes balancing on two feet will lend itself to better wake sport performance. Yoga and barre, for example, can be reflective ways to foster overall physical wellbeing — including balance of both your body and mind, too.
Then, before you're ready to head out for a day of boating, get some stretches in! Feeling flexible in one leg and not the other can make it hard to balance and stay upright — but loosening up your joints on both sides? That's a surefire way to ensure every part of your body is on the same page.
Embrace Your Goofy Side
No, not your sense of humor — though a playful spirit can definitely help remove some of the nerves of being a first-time rider!
When wakeboarders and surfers say "goofy," we mean that someone is more dominant on their left foot. There's nothing wrong with this, but it's worth knowing — because just like you wouldn't expect a left-handed person to write a note with their right hand, you wouldn't ride a wakeboard prioritizing your right foot. It makes a difference!
If you're "goofy," put your left (dominant) foot slightly farther back on your board. If you're "regular," do the opposite. You'll achieve better control and balance as a result.
Pull Up A Seat
If your balance problems start before the boat even picks up speed, you might need to work on your starting posture. Remember — when you first get ready to ride, your body should be in an imaginary sitting position, which will feel more comfortable as the boat starts moving. (All the more reason to never skip leg day!)
Lean Back
No one likes when a successful wake run is ruined by the front of the board dipping into the H2O! To avoid this common problem, remind yourself to lean ever so slightly back on your board — this helps your body's center of gravity work with the wake, not against it.
Follow The Way Of The Libra
When all else fails, take some philosophical inspiration from Libra! This season and all year long, the sign's central tenets of peace and connection are worth remembering — especially when you're surrounded by the beauty of nature. Focus on taking in your environs — the sights, the smells, the laughter from family and friends on board. By achieving harmony with the scene at play, you might be able to get out of your head and have the best, most balanced ride of your life!
We hope that these tips help you find balance on board and beyond! Be sure to share your best wakesurf, wakeboard, and waterski snaps with us on social media — we can't wait to see them.
---
Bookmark & Share
---
User Comments
Be the first to comment on this post below!