Exploring Coastal Castles From Your Monterey Boat
Wed, Sep 28, 2022 at 6:30PM
---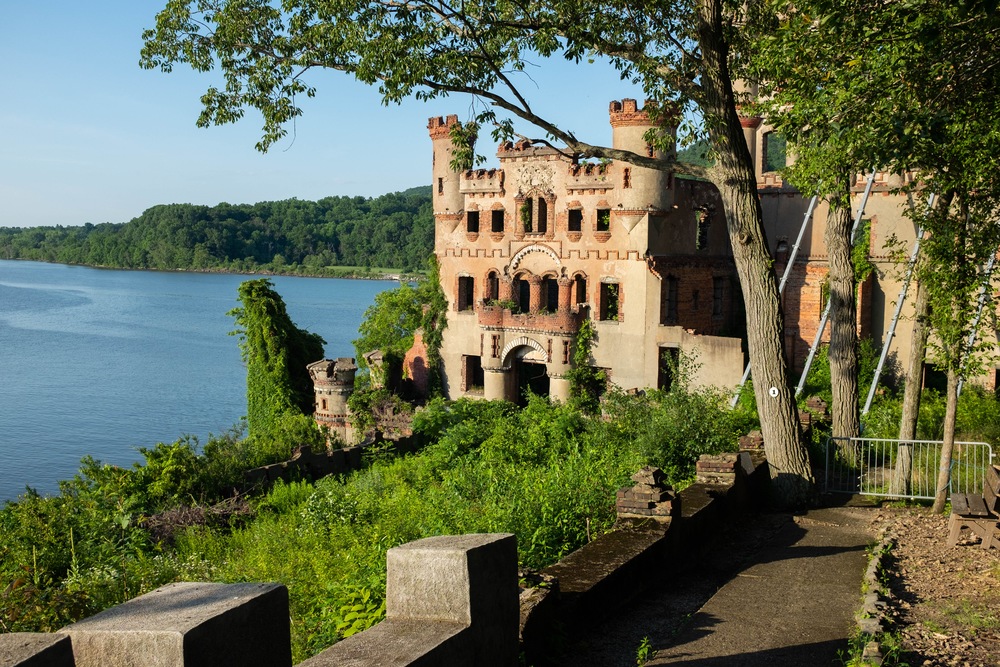 Fall is a season of nostalgia — sometimes for places you've never even been! It's a time of looking back at school-day storybooks about adventures in fairytale castles, and dreamlike lands where anything is possible.
Monterey cruise boats can't literally transport you to a fantasy realm (not yet, anyway) — but they can definitely get you close to destinations that will make you feel as though you've stumbled upon a scene from your favorite fairytale! Below, we're taking a look at five American castles you can cruise to on your Monterey that will definitely fit the bill.
Hammond Castle
If you ever find yourself cruising around Cape Ann in Massachusetts, there's a good chance you may already be familiar with Hammond Castle. If not, make the trip! The charming Gloucester castle has been sitting atop local, craggy shores for nearly 100 years — and was originally the home of John Hays Hammond Jr., who also used it as his inventor's lab.
You can explore the beautiful castle from the inside, where it doubles as a museum and popular wedding venue. Outside, breathtaking arches capture the majesty of Gloucester Harbor in timeless clarity. Of course, it's just as fun to enjoy the view from your Monterey!
Bannerman Castle
Tucked away on a tiny island on New York's Hudson River, the Bannerman Castle was once a turn-of-the-century military surplus warehouse. Today, the building is abandoned — but the local tourism scene is anything but. From canoe and kayak tours, to yearly performances of Dracula (is there a better, creepier venue out there?), Bannerman Castle leans into its historic charm in fun, unexpected ways. Just don't forget the simple charm of cruising by on your Monterey! The Hudson River is especially gorgeous at this time of year, and provides views you won't want to miss.
Boldt Castle
Another New York gem can be found upstate, on the St. Lawrence River right near the Canadian border. Boldt Castle is settled amongst the lush, picturesque vegetation of Heart Island — and the enormous 20th century property's turrets can be observed from the water well before you even dock for the day.
When you're not exploring Boldt Castle, you're likely cruising past the countless islands, big and small, that make up the 1000 Islands region. Explore local lighthouses, pull up to a waterfront café, or simply kick back and enjoy the view! Endless adventures abound on this scenic stretch of water.
Atalaya Castle
Beautiful coastal castles aren't limited to New England! For those boaters who crave a balmier fall getaway — but still want all of the glamour — South Carolina's Atalaya Castle is a must-see. Built during the Great Depression, Atalaya served as the winter home of Archer and Anna Huntington, whose combined art backgrounds brought vibrant Spanish flair to the Low Country coast.
Located right by the water, you'll pass Atalaya Castle on your way north to popular vacation destination Myrtle Beach — or south to the beloved, beachy enclave of Hilton Head and beyond.
Fort Jefferson
It wouldn't be a list of American castles without a stop in the Sunshine State! As one of the first now-states to be settled by European colonists, Florida is home to a variety of storied fortresses and castle-esque digs, and Fort Jefferson in Key West is among the most iconic of these. The unfinished fortress (which was built in the 1860s) is located in a uniquely remote stretch of paradise — where you can feel as though you've really cruised your way into an untapped piece of Old Florida. History buffs will love it, but so will those who enjoy cruising and snorkeling in the sparkling Florida Straits.
This fall and all year long, there's no shortage of beautiful castles to inspire your whimsical side! We hope you enjoy cruising to these destinations from the comfort of your Monterey.
---
Bookmark & Share
---
User Comments
Be the first to comment on this post below!