Sleeping In On New Year's? This Island Will Be The Last To Enter 2023
Thu, Dec 22, 2022 at 2:28PM
---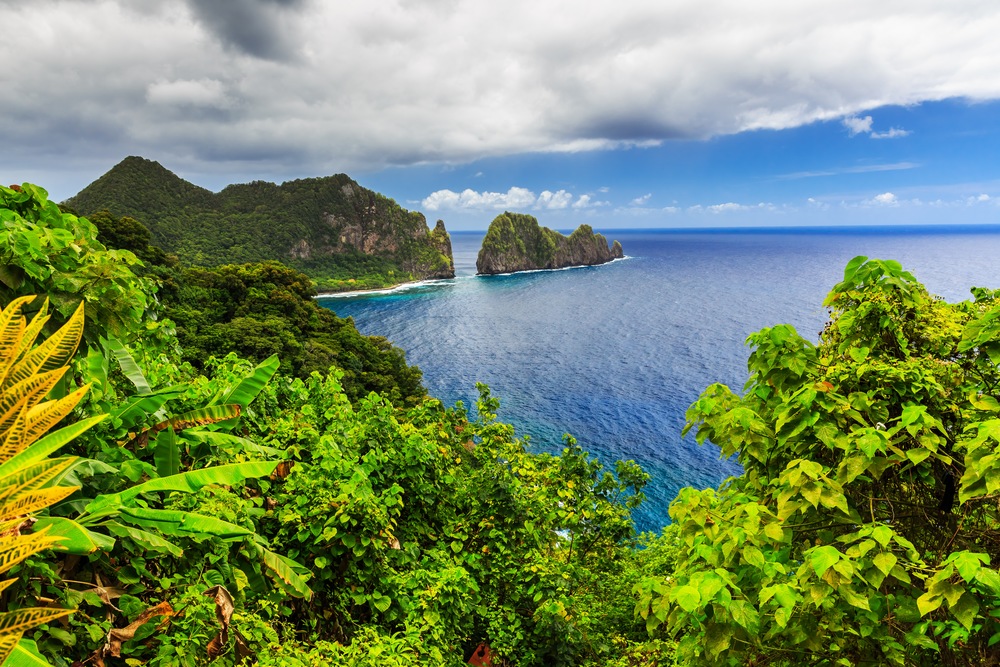 Everyone takes a different approach to celebrating New Year's. Some of us like to turn in early, so we can start 2023 on an active note — maybe with a refreshing deep clean, or early-morning jog. Others prefer to start their year with plenty of zzz's, and don't rush to ring in the festivities (or end them, for that matter).
If that latter camp sounds like you, you may be interested in learning about the last place on Earth to welcome 2023: the gorgeous island territory of American Samoa. There's no hurry to celebrate New Year's here because, well, the islands don't ring in 2023 until much of the world is already there. It's a bizarre byproduct of the way time zones work — and a fun one to think about, whether you want to take a virtual tour or are thinking about cruising there in time for next New Year's! Just read on to learn more.
Check Your Watch
What determines American Samoa's spot on the New Year's lineup? That would be its proximity to the International Date Line, the de facto divide between calendar days that runs from pole to pole.
Because American Samoa is located just east of the International Date Line, it's one of the last areas to enter a new day — and a new year — while its neighbors just to the west, like Samoa and Fiji, are already there.
Exploring American Samoa
Dreaming about exploring American Samoa by yacht boat? It's not a bad idea for those who love to soak up some sun! Yearly average temps hover around a balmy 80 degrees, making it the perfect antidote to the winter blues. Tutuila, the territory's largest island, is home to American Samoa's capital of Pago Pago — a waterfront hub that sits at the feet of verdant mountains, overlooking the protected H2O of Pago Pago Harbor. It's one of the deepest such harbors in the Pacific, making it an important spot for boating and local fishing — and for simply admiring the unparalleled natural beauty, too.
When you're not taking it all in by water, you can go for a hike through the island's lush rainforests — like at the National Park of American Samoa, which is the only United States national park located south of the equator! If you're a history buff, you might also enjoy learning about American Samoa's role in World War II. At the time, the territory was essential to protecting trade and communication between the United States and its allies in the South Pacific.
Enjoy An Island-Inspired New Year's Celebration
Even if you can't make it to American Samoa for New Year's, you can still infuse your celebration with festive flourishes from the island territory! Every great party starts, of course, with food. Celebratory Samoan fare includes fish, chicken, and pork cooked over hot rocks, or umu, though you can use your trusty grill at home! You can cheers to 2023 with a bold variation on hot chocolate: koko Sāmoa, which features local, roasted cacao as the star of the show.
Don't forget Panikeke for dessert! The sweet snack is similar to other donut-like confections from around the world — featuring deep-fried bananas topped paired with a variety of toppings. Tropical music from Samoan musicians is another fun touch for your international celebration.
We hope that you've enjoyed this virtual tour of American Samoa! With balmy weather during New Year's and all year long, it's the perfect place to put on your dream itinerary for future travels.
And from all of us here at Monterey, we hope you have a very happy New Year!
---
Bookmark & Share
---
User Comments
Be the first to comment on this post below!