Fri, Dec 09, 2022 at 7:43PM
---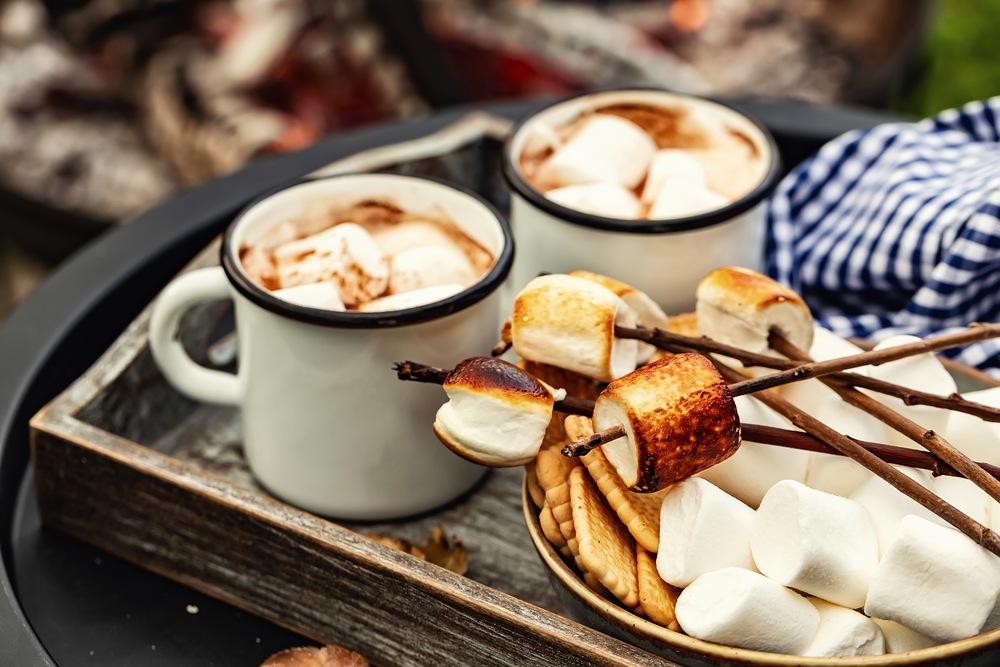 Whether the weather outside is frightful, or just a little chilly, there's one thing that can soothe your soul from the inside out: a mug of hot cocoa, even better if it's topped with mini marshmallows and whipped cream. Hot cocoa can be a delicious fuel-up treat between runs on your wakesurf boat, or the perfect complement to a day of leisurely cruising with the family. Of course, it can also be the destination itself — as is the case for those traveling to the Hot Cocoa Capital of the World this winter!
You may be wondering: does such a magical place really exist? And if so, where is it?! As it turns out, the town of Elizabeth City, North Carolina appointed itself that honor — and, yes, it more than lives up to the hype. The charming Southern city provides the pleasantly brisk weather that will make you crave some hot cocoa, without all the ice and snow shoveling that comes with winter in other areas. That also makes it fun to explore by boat, which is great news, because the city overlooks such popular topography as the Pasquotank River, Albemarle Sound, and, to the east, North Carolina's Outer Banks — all fun spots to discover (or rediscover) from the comfort of your Monterey.
Just read on as we explore all the hot cocoa happenings in Elizabeth City, and how to enjoy them this winter!
Sip On Something Sweet
The first order of business when you arrive in the Hot Cocoa Capital of the World? Get yourself a mug of the sweet stuff, of course! You don't have to settle for just one, though. Through Jan. 15, you can actually take part in the community's Hot Cocoa Crawl! Throw on your favorite winter sweater and try one of several participating confections — from The SweetEasy's hot cocoa macarons, to the creamy, candy-infused options at Montero's Restaurant, to name just a few.
Stock Up On Stocking Stuffers
It is the holiday season, after all. Local gifts include marshmallow keychains, hot cocoa candles and soaps, and even mugs for your hot cocoa mug! Keep them safe on your travels by stowing your goodies away in your Monterey's built-in storage. (Pro-tip: mugs and glassware can be wrapped in spare towels for extra peace of mind!)
Bring Your Cocoa To Go
There's definitely something special about slowing down and enjoying a leisurely mug of hot cocoa — but we can't blame you if you want to take yours to go, because there's a lot to see and do when it comes to boating in Elizabeth City! The charming locale is situated on the Pasquotank River, which you can follow out to the Albemarle Sound, then the Pamlico Sound, then, the Atlantic Ocean itself. Cruise along the scenic Outer Banks and stop by Hatteras Island, Rodanthe, or the colorful facades of Nags Head!
Or, if you're a history buff, check out the mysterious Roanoke Island, England's first colony in the New World — all the way back in 1585! Or swing by Kitty Hawk, where the Wright brothers took their first flight, charting the course of aviation as we know it today. Wherever you cruise, North Carolina's islands are a great place to catch a beautiful sunset or look for local wildlife as you meander along the coastline.
We hope today's virtual tour warms your spirits — and, perhaps, inspires an impromptu winter getaway! Either way, we here at Monterey Boats wish you a very happy holiday.