Warming Up: 5 Natural Hotspots
Mon, Jan 04, 2016 at 10:15AM
---
If you're looking to escape the cold of winter—at least for a little while—you may want to consider making your next trip a hot springs destination. With these natural, geothermally heated springs and rivers located throughout the world, there's a good chance you have one not too far away.
Below, we're profiling five of these natural hotspots that we think are worth visiting in the coming months.
Travertine Hot Springs, California
Just south of Bridgeport, California, you will find the Travertine Hot Springs. You can lounge and unwind in the warm pools of water while catching a beautiful view of the Sierra Mountains. While the water is boiling hot at its source, it's warm enough for enjoyment in the pools at about 103 degrees.
Yellowstone National Park, Wyoming
Head to one of the United States' most famous, breathtaking national parks to experience a hot spring experience like no other. Yellowstone National Park is home to its share of geyser—in fact, about half of all geysers in the world—and hot springs for visitors to see and experience. While the geysers and springs are too hot for swimming, however, there are other natural hotspots located within the park that are perfect for fun and relaxation. The park's Firehole River is heated by a nearby spring, so it's warm but not too hot for your enjoyment. The river is also a famous fly fishing spot!
Banff Upper Hot Springs, Canada
Alberta's Banff National Park is home to this unique, out-of-the-way hot springs spot. Enjoy time in the hot springs pool, which is elevated at a whopping 5,200 feet above sea level, and take in scenic, sweeping views of the Rocky Mountains and surrounding alpine trees. The best part about this northern escape? You can throw on your bathing suit and enjoy the warm waters and go skiing the same day!
Blue Lagoon, Iceland
Iceland's Blue Lagoon is another cold weather destination where visitors can take the plunge into warm hot springs. The beautiful lagoon contains steaming bright blue waters that look like something out of a fairytale—even while you're surrounded by snow, you can relax and recharge in one of the world's most beautiful hidden gems. Blue Lagoon is also known for the restorative, skin-friendly properties of its waters, so you can enjoy a swim session and spa-style pampering treatment at the same time.
Terme di Saturnia, Italy
Legend has it that the Terme di Saturnia were formed when Roman God Jupiter threw lightning bolts at fellow deity Saturn—and missed. The result? Warm, steamy hot springs open for public enjoyment all these years later. This unique getaway, located in the spa town of Saturnia, isn't far from other Mediterranean attractions, so come prepared for days (and nights) filled with fun and relaxation.
Hot springs and other natural hotspots give us the chance to unwind and enjoy a five-star spa treatment—all while experiencing nature firsthand.
Which of these destinations do you most want to visit? Let us know below!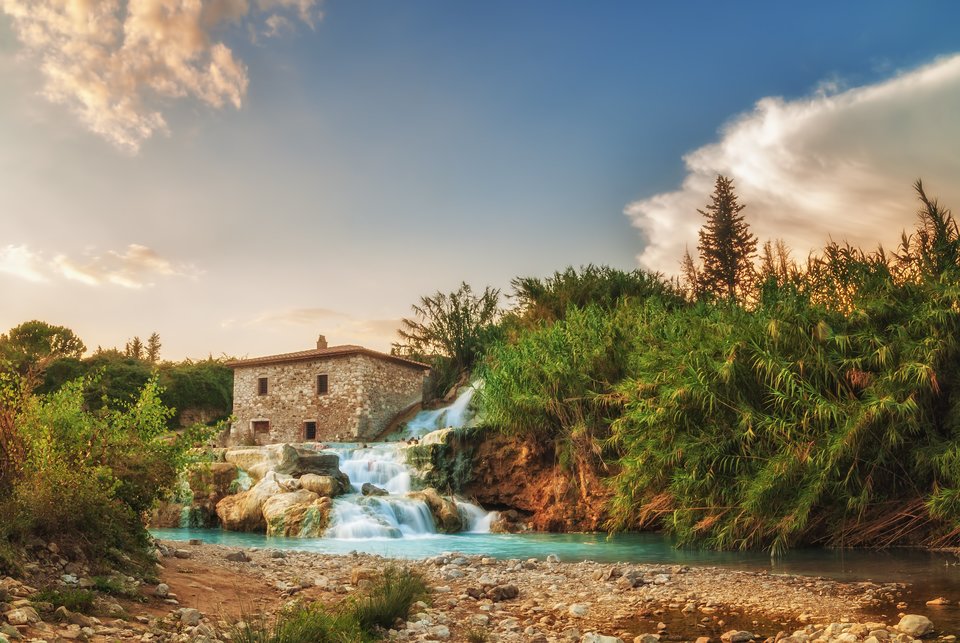 ---
Bookmark & Share
---
User Comments
Be the first to comment on this post below!