Unique Boating Destinations: A Lucky Pinch of Green
Wed, Mar 16, 2016 at 4:44PM
---
If you're a water lover who wants a unique way to celebrate Saint Patrick's Day this year, you're in luck—major cities across the country are "going green" by dyeing their fountains and famous bodies of water the famous seasonal shade. In today's blog, we're sharing these locations with you.
Chicago River, Chicago
The dyeing of the Chicago River—which runs through the heart of its namesake city—is perhaps one of the most well-known examples of Saint Patrick's Day festivities in the United States. In addition to the city's beloved parade, Chicago adds a special powder to the river that, when mixed around with boats and the natural movement of the water, turns it into the green hue we all know and love.
White River, Indianapolis
For another metropolitan spectacle, head to Indianapolis' White River. The river is also dyed green every year, and you can enjoy the sight from the river bank while getting a view of both nature and the Indianapolis metro area.
South Lawn Fountain, Washington, D.C.
The famous fountain on the South Lawn has its own special Saint Patrick's Day color switch, too! For an event that's as patriotic as it is seasonal, the South Lawn dyeing is the perfect way to go.
This White House tradition is a very new one. First Lady Michelle Obama, who was born and raised in Chicago, decided to bring a touch of home to the nation's capital by following in her home city's tradition and celebrating Saint Patrick's Day in a big way. She pioneered the idea which was started in 2009.
Forsyth Fountain, Savannah
Savannah, Georgia is a city rich in historical significance—and every year, it paints that history green. The famous Forsyth Fountain is among the Savannah fountains that are dyed green for Saint Patrick's Day—and if you're in the area on or in the few days following March 17th, we recommend checking them out!
And history lovers, don't worry—the dyes used are gentle so as to not damage the city's favorite historical fountains.
Hillsborough River, Tampa
Have you ever wanted to cruise or kayak through festive green water? The Hillsborough River needs you!
This river in Tampa is dyed green every year to celebrate the big day. While it's a spectacular sight to take in—the bright green color against the Tampa skyline is striking—local officials actually want you to get in the water and help spread out the color. This is a fun way to celebrate Saint Patrick's Day with family and friends. Go kayaking and enjoy the pleasant Florida weather, or enjoy an on-board party!
Which of these festive cities do you plan on visiting this Saint Patrick's Day? Let us know below—and be sure to have a happy holiday, from all of us here at Monterey Boats!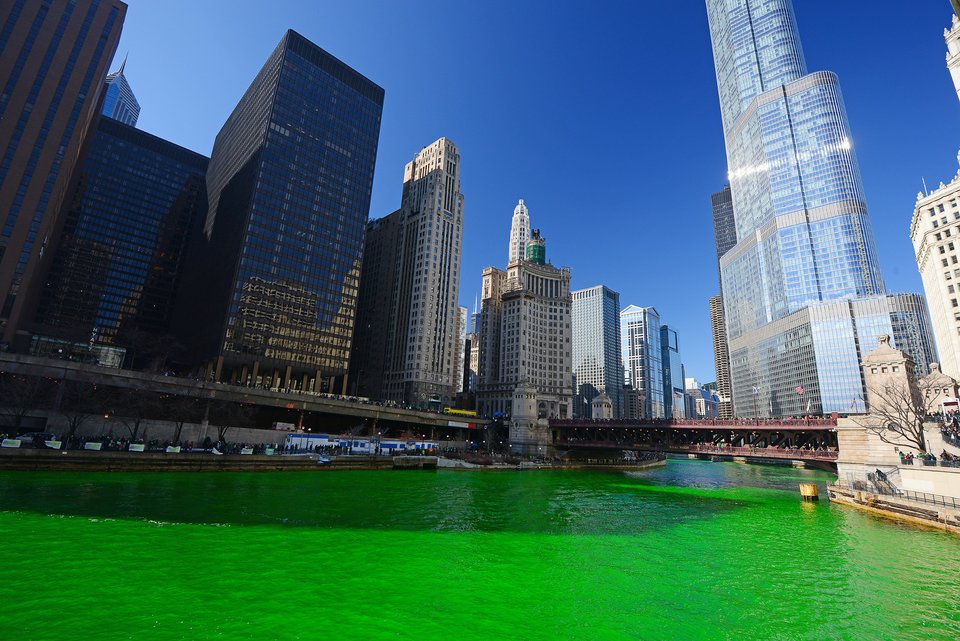 ---
Bookmark & Share
---
User Comments
Be the first to comment on this post below!