Go Green (& Seafoam, & Emerald) With A Colorful Monterey Adventure
Wed, Mar 02, 2022 at 10:20PM
---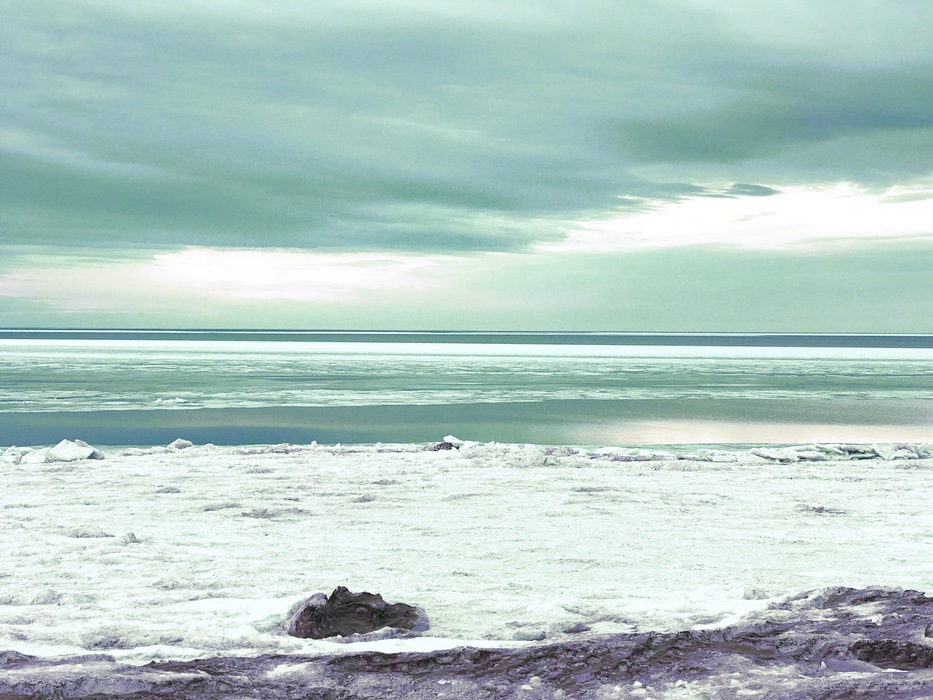 St. Patrick's Day is almost here — and whether you're celebrating with a traditional Irish dinner or going out and about, dress code calls for green. But here at Monterey Boats, we think it's fun to extend the holiday green from your outfit to the waters you cruise!
Sure, H2O is blue — but take a closer look at your boating backdrop and you'll discover swirls of beautiful green in the water, coastal vegetation, and other landmarks along the way. And of course, not all green is the same. Just read on as we take a colorful, virtual tour of some of the water's most gorgeous greens.
Seafoam
Many a boater's favorite shade of green (maybe favorite color, period) is seafoam. It's a light green that has been cooled down by the addition of blue and a dash of gray. The result? A cheery, mellow color that reminds you of vacation — and, of course, all things tropical.
Like you might have guessed due to its name, you'll find seafoam green where the waves gently give way to frothy pools by the shore. The color we know as seafoam will typically be found in places like The Bahamas, or the Florida Keys, as the shallow water in these destinations (coupled with the light, sandy sediment below the surface) contributes to a paler hue. Naturally, boaters are pretty fond of the color because it's emblematic of some of the world's best cruising spots. We here at Monterey Boats liked it so much, we even offer seafoam green as a color option on select models. See for yourself with our Build A Boat feature!
Emerald
When you think "Emerald," your mind might jump over the Atlantic to the Emerald Isle itself — aka Ireland, whose rich, rolling green landscape earned the nation its fond nickname. But the bold, slightly blue-tinted green has also been used to describe certain bodies of water. Like, say, Florida's Emerald Coast: the stretch of Panhandle known for beautiful, gemstone-green H2O that pops against local beaches' soft, white sand. According to WSFA meteorologist Tyler Sebree, Northwest Florida's Caribbean-esque hue can be attributed, in part, to a "healthy supply of microscopic plankton." Chlorophyll from the plankton, combined with the bright local sand, can create a dazzling emerald effect you won't find anywhere else on the Gulf Coast.
As if the color of the Emerald Coast weren't appealing enough, there are plenty of on-the-water thrills to enjoy in the area, too. Hop aboard your Monterey and enjoy an endless cruise along Santa Rosa Island, or retreat to the sand for a chill island experience (perhaps paired with a delicious picnic?).
Verdigris
If you love vintage furniture and décor, you're probably already familiar with verdigris — even if you didn't know its name, which comes from French terms for both "green of Greece" and "green of gray." The unique color occurs when brass, bronze, or copper is exposed to the elements, especially salty ocean air and H2O. Perhaps the most famous example of verdigris is the Statue of Liberty, whose copper exterior began as a warm, shiny brown when it was first designed in the late 19th century. A fun fact to share if you ever find yourself cruising in the Big Apple area!
Bluegrass
Bluegrass is most commonly associated with the Kentucky-born string music. But where does the name come from, anyway? As it turns out, bluegrass is, in fact, green — but if the grass grows too high (as its wont to do in dreamy, quiet stretches of Kentucky nature), blue flower buds grow at the end and give the grass a hazy blue tinge. Keep an eye out for the gorgeous grass between visits to Kentucky's on-the-water hot spots, like Laurel River Lake or the Cumberland River.
Spring Green
From Blue Hole Spring to Crystal River, the Sunshine State is home to a wealth of gorgeous, clear-water springs — so clear, in fact, that you can see the vibrant green aquatic plant life below, creating a unique blue-green hue that glimmers under the Florida sun. While your Monterey is your front-row ticket to most of the state's aquatic adventures, you'll want to hop onto a canoe or kayak (or perhaps slip into some snorkel gear) to get closer to the water and the spring-dwellers — i.e., manatees — who call it "home."
There's no shortage of vibrant horizons to discover on your Monterey — so be sure to snap and share photos of your adventure! We can't wait to see where the water takes you, this St. Patty's Day and all year long.
---
Bookmark & Share
---
User Comments
Be the first to comment on this post below!