Exploring the Caves of the Emerald Isle
Sun, Feb 26, 2017 at 1:30PM
---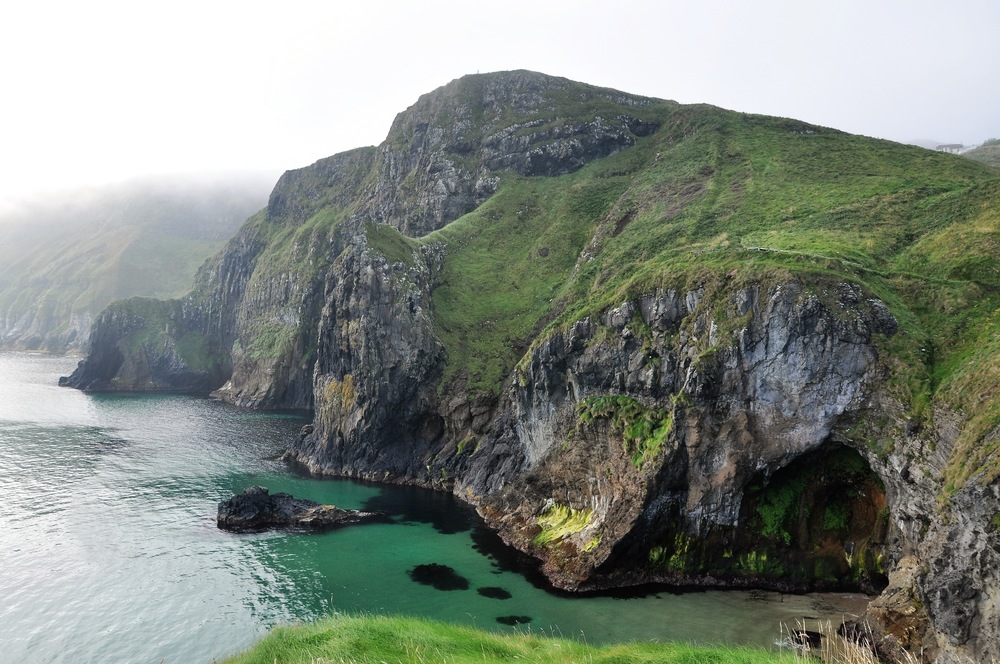 When you think of Ireland, what do you see? As its name would suggest, the "Emerald Isle" is filled to the brim with rolling green vistas that are sure to take your breath away—but they're not the only landscape feature worth visiting!
In today's blog, in honor of St. Patrick's Day, we're exploring the tucked-away caves that dot Ireland's rustic coasts. Take a look.
Doolin Cave
Nestled in the rolling green landscapes of Ireland's western coast sits the entrance to Doolin Cave—small, unassuming, but a sure sign of adventure!
Inside the cave—whose name comes from the Irish word for "Ivy Cliff Cave"—you'll find a wide, rocky interior and a surprise hanging from the ceiling. It's the Great Stalactite, a 24-foot long formation that appears to drip from above and just so happens to be among the largest of its kind. You'll enjoy marveling at it and testing out the acoustics in this dark natural hideaway. When you're in the area, the nearby Cliffs of Moher, green, rocky features that mark the end of Ireland's terrain and the beginning of the vivid North Atlantic waters.
Portbradden Cave
The sea cave known as Portbradden sits on Ireland's northernmost coast, near the famous basalt "beaches" of the Giant's Causeway, where volcanic basalt columns jut out of the water and form a picturesque coastal structure. While Portbradden may not a top tourist destination in and of itself, excavations of the cave have revealed insightful peeks at an older Ireland—stone age tools, animal bones, pottery, and more.
Marble Arch Caves
These limestone caves are home to one of Ireland's best-kept secrets—an entirely underground river! The Cladagh River flows throughout the dark, twisting caves, and gives visitors a chance to take a boat tour of the cave's natural formations. You might feel like you're enjoying an amusement park attraction as your boat makes its underground excursion, twisting, turning, and giving you a seldom-seen glimpse of Ireland's natural beauty.
Pollatoomary Carrick-a-Rede Caves
Another West Coast treasure, Pollatoomary holds the title of being Ireland's deepest underwater cave. Extending underneath the area's rolling Partry Mountains, it may not be easily accessible to your everyday tourist—but the nearby coast, mountains, and stretches of County Mayo beaches definitely are!
Have you ever been to one of these great caves? With every one so unique in charm and character, you can never run out of new spots to explore. We hope that today's blog helps you find your own "bucket list" spots to visit on your next trip over!
---
Bookmark & Share
---
User Comments
Be the first to comment on this post below!