Time Travel from Your Monterey Boat
Tue, Jan 16, 2018 at 10:00AM
---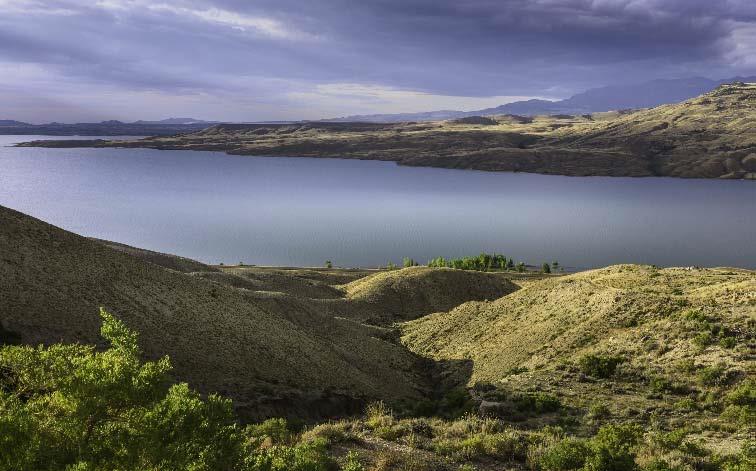 Time Travel from Your Monterey Boat
What if you could travel back in time—maybe to the old wild west?
While time travel might not be quite as perfected as it was in films like Back to the Future, it's still possible—in a way. Just hop on your Monterey!
With boat in tow, you can explore tucked‐away stretches of land seemingly removed from the hustle and bustle of everyday life. Somehow, these spaces managed to evade modernization—preferring the look and feel of yesteryear to the sleek style of today's architecture. But don't take our word for it. Destinations like Cody, Wyoming let you see for yourself.
Take a look below to learn more about this western destination!
Buffalo Bill Cody
First off, let's start with the name of the place itself. "Cody" comes from the name of famous Western pioneer Buffalo Bill Cody, whose name you might be familiar with—it's ingrained into American culture, in and out of the Wild, Wild West.
As a noted scout and buffalo hunter (hence the nickname), Buffalo Bill quickly became a legend of sorts as he traveled through the West. He served for the Pony Express, served the Army with his hunting capabilities, and eventually made a home for himself in Wyoming, in the city he aptly named "Cody." Here he designed inns and accommodations that would put Cody and the vast, underexplored American West on the map… literally.
Cruising the Buffalo Bill Reservoir
You've learned about the town… now check out a Cody local gem that embraces the beauty of the West with ease.
The Buffalo Bill Reservoir was built alongside one of the country's first concrete dams. The open expanse of the lake, surrounded by majestic, stony hills, is easy to admire as it is to fish—species like rainbow or cutthroat trout are abundant, while you can also visit the nearby Shoshone River for even more angling opportunities.
Explore Old Trail Town
Still haven't got your fix of local lore? While a remote, back‐in‐time feeling pervades Cody and its beautiful reservoir, the Old Trail Town that opens in the summertime offers an even more thorough "time travel" experience. As a living ode to Buffalo Bill and his pioneering spirit, the Old Trail Town destination maintains the same look and feel you might have encountered in the area all the way back in 1890. You can visit an old school or explore a cozy cabin lodge—all throughout the town, there are buildings from the era itself, reassembled right on site.
No time machine? That's not a problem when you've got spots like Cody, Wyoming ready to explore! We hope that today's blog has helped you find a new addition to your 2018 boating must‐do list.
---
Bookmark & Share
---
User Comments
Be the first to comment on this post below!