A Culinary Cruise Through Pumpkin Pie History
Wed, Nov 01, 2023 at 3:30PM
---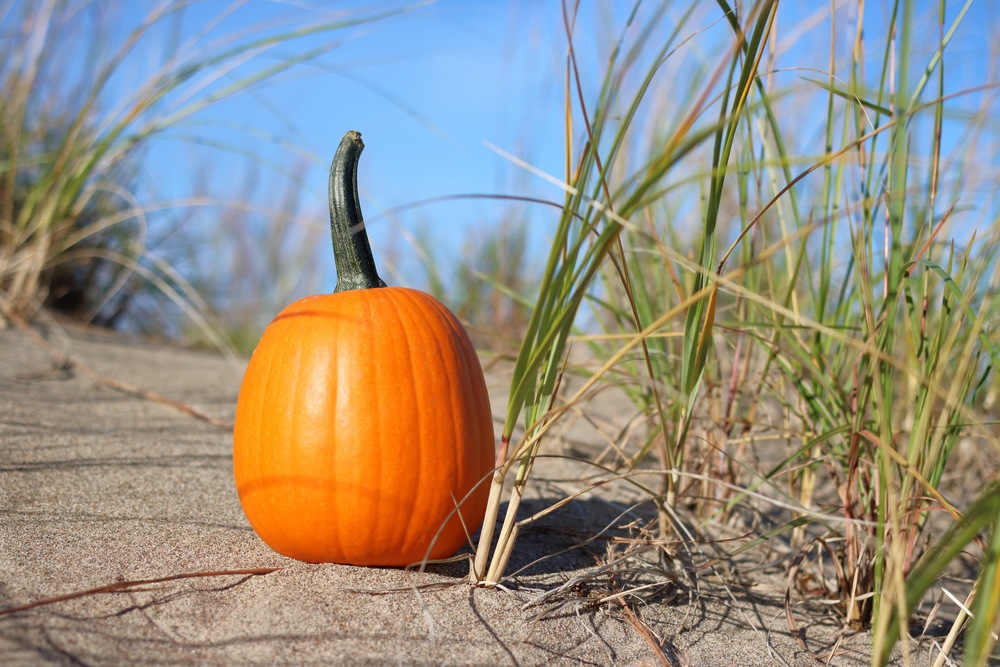 After a hearty Thanksgiving dinner, your pumpkin pie only has to travel a short distance from oven to plate — perhaps with a stop at the fridge for a bit of whipped cream!
But in the centuries before that, pumpkin pie took quite the journey to become the beloved symbol of fall, family, and the harvest season we know it as today. And for our fellow boaters, yes, that journey included an on-the-water leg or two.
Just read on for a culinary history of pumpkin pie — served up with a helping of travel inspiration for your next Monterey M Series adventure!
Shipping Something Sweet
Europeans first encountered pumpkin in North America, and became such fast fans that they exported it back across the Atlantic Ocean.
The Mayflower, for example, is primarily known for carrying the Pilgrims to New England in 1620. But ships just like it made voyages back home, too, and they were loaded with some pretty precious cargo — including everyone's favorite fall squash.
Such a ship might have departed from a New England port like Provincetown — which is today known as the thriving cultural heart of Cape Cod, but once served as Pilgrims' first entry into Massachusetts. (That's right: They stopped here first, but opted to settle in Plymouth instead!)
So if you want to trace pumpkin pie history, you can't go wrong with a cruise to the Cape Cod town. The weeks leading up to Thanksgiving might be the off-season, of course, but there's still much to enjoy — including vibrant fall foliage you can observe from your Monterey Boat. You'll also slip into total serenity while observing the rolling coastal dunes Provincetown is known and loved for. Don't forget to stop by a local bakery for a slice of the sweet, storied dessert before cruising to your next destination!
A Delicious Melting Pot
Pumpkin (and, thus, pumpkin pie) may have its roots in America — but in many ways, it's a testament to the country's melting pot of cultures! For example, the first recipe for pumpkin pie comes from England. And even the name "pumpkin" has a few different possible origins, including Middle French "pompon" or the indigenous Massachusett "pôhpukun," which would refer to the round shape of the fruit.
Born In Charming Connecticut
Now, pumpkin pie history really took off in Connecticut — because it was in Hartford, in 1796, that the first American cookbook (aptly titled American Cookery) was published! It was only fitting that the young country's first cookbook included a recipe for what had, by then, become a popular treat: good-old-fashioned pumpkin pie.
To visit this leg of pumpkin pie history, you can follow the scenic, foliage-lined Connecticut River down to the Long Island Sound. The popular Atlantic nook boasts wide-open channels for a lively boating adventure, as well as a smattering of islands, bays, and beaches worth fishing from or picnicking on — each with a character all its own.
The Pumpkin Heritage Of The Great Lakes
The Atlantic Ocean doesn't have all the fun when it comes to pumpkin pie heritage, of course. Over in New Bremen, Ohio, for example, you can cruise in the shadow of a truly record-setting pie — the 3,700-pound, 20-foot-wide dessert made by local pumpkin growers in 2010 that set the Guinness World Record for largest pumpkin pie.
You might have to settle for an average-sized pie if you want to bring it aboard your Monterey Boat, of course. But after exploring the historic village with a claim to pumpkin fame, you can hit the water on nearby Grand Lake St. Marys — which was, at the time of its formation, the largest reservoir in the world! It's the perfect place to go birding or enjoy a leisurely, local loop.
Or, if you want even bigger thrills, you can head northeast to the shores of Lake Erie. The shallowest of the Great Lakes is practically built for water sports — and though its short depth does mean it freezes quickly in the winter, it also ensures a swift thaw in time for spring boating.
As today's tour proves, you can't get much better than beautiful views and comfort food. And from our family to yours, we hope you have a very happy (and delicious) Thanksgiving!
---
Bookmark & Share
---
User Comments
Be the first to comment on this post below!