Discover A Different Kind Of Fall Paradise At Pumpkin Bluff Beach
Wed, Sep 20, 2023 at 11:35AM
---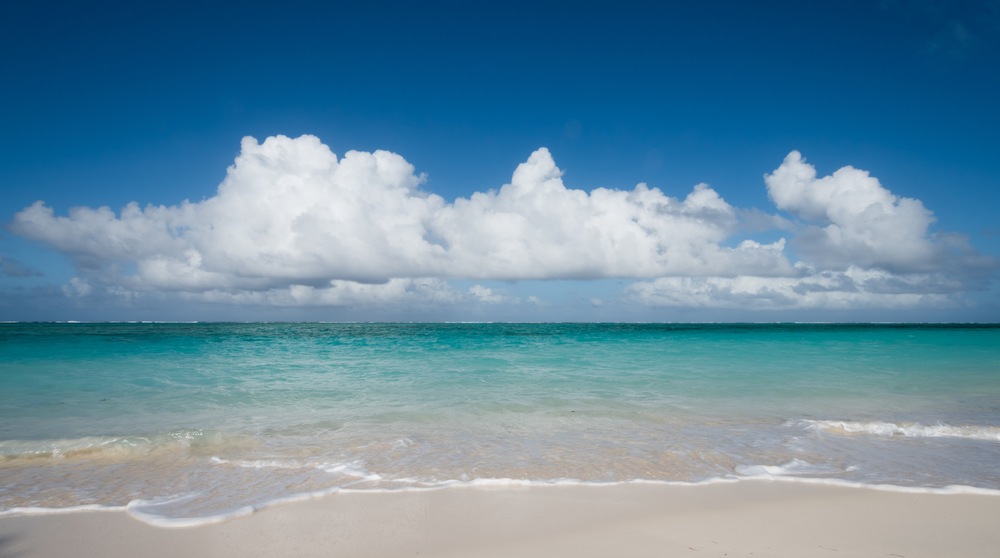 The pumpkin may be one of fall's most familiar icons — whether it's in a patch ready for picking, or sitting on a front stoop carved to creepy perfection. But this season, why not buck tradition with a pumpkin-themed getaway somewhere totally tropical?
Located in the Turks and Caicos Islands, Pumpkin Bluff Beach has a surprising name — because, well, there aren't any pumpkins to be found on the pristine stretch of shoreline. But when you're cruising by on your Monterey M Series Boat, you're sure to be drawn in by a stunning landscape — which only gets milder (and more beautiful) as fall settles in. Just read on to learn more about this unique Caribbean destination!
A Pink Paradise
Orange, red, and yellow dominate when you think of fall colors — but you'd be hard-pressed to find fall foliage this far south. What you might see, though, is pink! The Turks and Caicos archipelago's sand comprises a blend of coral and other fine shell pieces. This typically gives the island shores a sparkling white color that pops against the Caribbean blue, but you can sometimes see pink-leaning sands, too, especially when sunset's rays dance on the shore.
Another surprising source of pink? Flamingos! The charming, colorful birds can often be spotted congregating around Pumpkin Bluff Pond, a salty patch of water separated from the main oceanfront. This particular stretch of shoreline is more isolated than some of the archipelago's buzzier beach spots — so as you cruise by on your Monterey, you can admire the natural wildlife in all its glory! If you're not one for cold weather, there's nothing better than escaping to this balmy paradise this fall.
Look A Little Closer...
Of course, while Pumpkin Bluff Beach may not be a traditional Halloween getaway, there is a touch of haunted-house allure by way of an abandoned shipwreck — one you can only observe from the water, since it's almost 3,000 feet out. The River Arc freighter is one of several such ships to be found under Turks and Caicos' waters.
The beach is also home to an abandoned hotel called the Prospect of Whitby, according to the island chain's tourism authority. Now hidden among the jungle trees, the hotel was once home to a swimming pool, tennis court, and other attractions. It would've been the perfect place to stay on your Pumpkin Bluff vacation, but fret not — there are still several stunning resorts to explore in Turks and Caicos! Not to mention the luxurious digs of your Monterey Boat for in between beach explorations and swimming sessions.
Cruising The Cays
In addition to Pumpkin Bluff, there's a number of cays that line the shores of North Caicos — so be sure to set aside some time for meandering along the coast. Parrot Cay, Dellis Cay, and Pine Cay are just a few of the small, charming islands you'll pass as you cruise west from Pumpkin Bluff, each offering one-of-a-kind character and splashing fun.
There's nothing like an autumnal escape with scarecrows, apple cider, and leaf-peeping — but when you crave something a little different, you can't go wrong with a trip to Pumpkin Bluff Beach and the surrounding majesty of the Turks and Caicos. Whether you take a trip on your Monterey, or simply put the tropical archipelago on your dream travel list for next time, we hope you have a very happy fall!
---
Bookmark & Share
---
User Comments
Be the first to comment on this post below!