How Zombie Pose Can Improve Your Wakeboarding Stance
Wed, Sep 20, 2023 at 11:48AM
---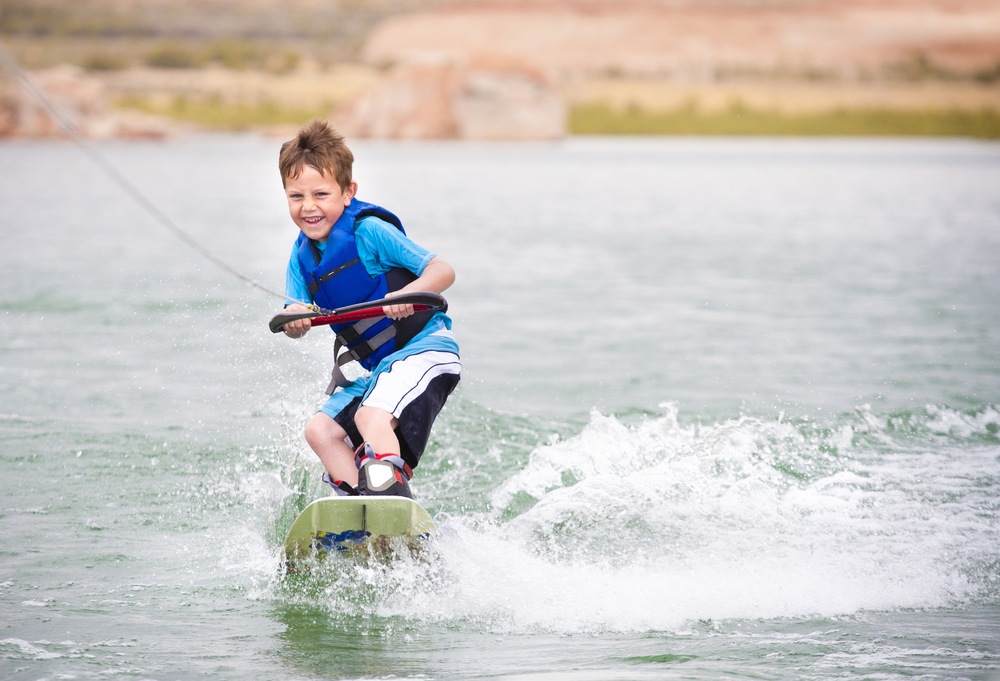 Halloween is right around the corner — and if you're still scrambling for a spooky look, don't worry! In our book, the year's best costume doesn't require anything more than a wakeboard, your trusty personal floatation device, and your Monterey Super Sport Boat.
OK, it may not be a costume, per se, but basing your on-the-water routine on one of Halloween's most infamous characters — the
zombie! — might actually help you achieve perfect posture on the water. It's perfect for kids just to learning to wakeboard, as well as kids-at- heart who simply want to get into the Halloween spirit and boost their skills at the same time! Read on to learn more about this whimsical approach just in time for your favorite fall holiday.
Walk Like A Zombie
Zombies, Frankenstein, and other undead characters are known for their slow, staggered walk and accompanying arms pointed forward — in the direction of their next meal, of course. As it turns out, it's not that different from the stance needed to successfully wakeboard! When you're on the water, for example, your legs and core have to respond to the ever-changing surface of the water, which ripples in your Monterey's wake. In other words, they have to be steady, yet flexible.
And crucially, your arms have to remain upright and in front of you, or else you'll lose control of the tow rope and fall into the water. So for these reasons, getting into the zombie mindset might not be the worst idea for wakeboarding success.
It's All In The Arms
Wondering how to get started on a practical level? To get up on a wakeboard, it can be easier if someone on your Monterey helps you into the water off the stern, while the boat is off. Once you're in position, hold tight onto the tow rope — all the while, keeping your knees bent on the board. It might seem counterintuitive, but the forward movement of the boat will help you get upright as you pick up speed.
Once you're up, you'll want to keep your "zombie arms" flanked on either side of your forward foot — which, for most riders, will be their left. Keeping your dominant foot behind will allow it to serve as a brakes of sorts, controlling the movement of your board in response to the changing wake.
Slow & Steady
Speaking of which, keep your movements slow and steady to avoid accidentally popping off the board — unless you're an experience boarder trying out an aerial trick, in which case, go for it! But for the rest of us, moving our limbs no faster than a zombie will help us maintain control of the wakeboard as much as possible.
Make It A Theme Ride
Once you've nailed the perfect posture, keep the zombie fun going by making it a theme ride! You can play Halloween-themed tunes from your Monterey's speaker system, for example, or even don a simple costume — as long as it doesn't get in the way of your riding (or your PFD) of course.
For Practice Back On Land...
Much as we might wish otherwise, wakeboarding season doesn't last forever — for most of the country, anyway. However, even after you've winterized your boat and put it away for the year, you can still use these zombie-inspired principles to prepare for your return to the wake! Squat jumps can help replicate the core needs of the wakeboard stance, while a static raise with a dumbbell can keep those arms strong and limber — which is exactly what you need when you're riding.
Who knew getting into the spooky spirit could help your skills on the water? Walk (er, wakeboard) like a monster and have a very happy Halloween!
---
Bookmark & Share
---
User Comments
Be the first to comment on this post below!