The Equinox Tradition That Makes Boaters Burn Their Socks
Thu, Mar 30, 2023 at 3:10PM
---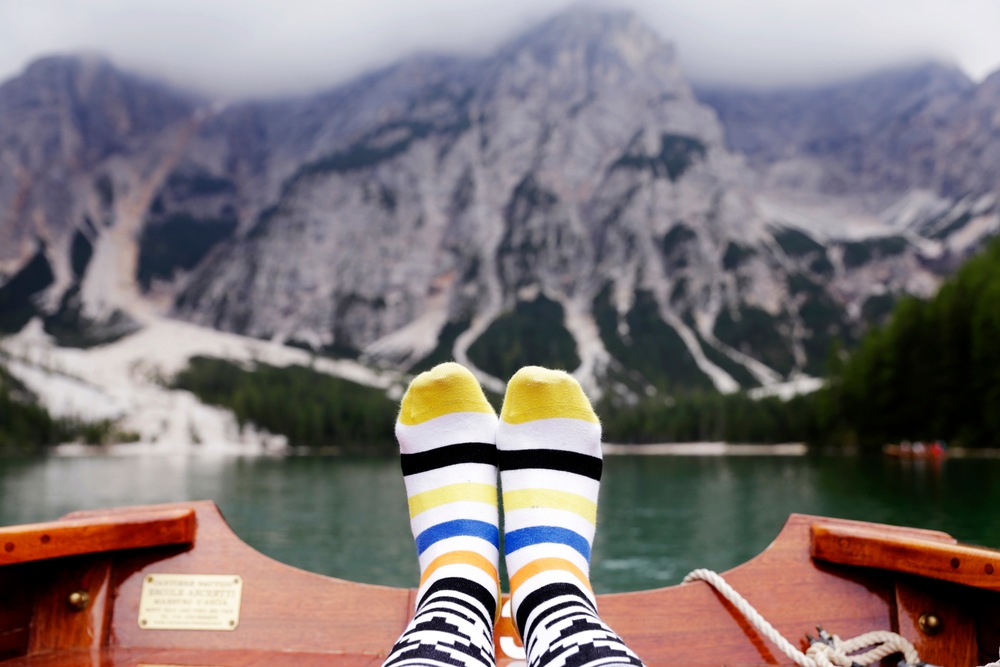 Even if you can't tell by the weather just yet, spring is almost here! The equinox officially falls on March 20, signaling the start of balmy weather and longer, sunnier days spent on your Monterey sport boat. But for a few boaters — especially those who grew up on, say, Chesapeake Bay — there may be one order of business to take care of first: burning their socks from winter in preparation for the new season ahead.
Wait what?
Yes, indeed, boaters burning their socks for spring is a niche but long-running tradition — one that symbolizes stepping into warmth and renewal unburdened by last season's socks. While it's a meaningful celebration, it's also an unconventional one, of course. So, where did it start? Dive in below!
A Bizarre Beginning
We boaters have all sorts of weird traditions — each with a story that's been passed down over years, decades, or centuries. As it turns out, the tradition of boaters burning their socks for spring is fairly recent in the grand scheme of things. According to Maryland's Capital Gazette, it all started with a man named Bob Turner in 1977. He had recently moved from South Carolina to Maryland, and was having a tough time getting through the chilly winter months. His job was creating aluminum boat parts, and he was "tired of peeling off [his] socks to pick aluminum shavings out of them," he told the outlet.
So when the equinox finally arrived, and "it was a gorgeous, sunny day," he had the bizarre (but inspired) impulse to take off his socks once and for all — and to burn them, for good measure.
Burning Socks Through The Years
We've all developed unusual traditions and personal pastimes — but how did Turner's evolve into a well-known celebration that's still going strong nearly 50 years later? Word of mouth, it seems! Turner's employees joined him in the just-for-fun observance, and by 1985, he was owner of the local boat yard — and turned sock burning into a full-fledged event.
Celebrate Today
You may have heard of the tradition over the years, or perhaps even attended an event yourself! After all, you don't need to be an Annapolis boater to reap the restorative benefits of burnt socks — the "holiday" is observed in on-the-water locales across the country.
If there's not an event near you, feel free to celebrate solo! This could be the perfect excuse to get family and friends together for a backyard bonfire that welcomes springtime in style.
You might also consider making a pilgrimage to the site of the first sock burning because, well, why not? Annapolis is considered the Sailing Capital of America, and its boat-loving culture is just as perfect a place to take your Monterey out for a cruise. Meander along the historic waterfront of Annapolis Harbor before venturing out to the greater Chesapeake Bay — including nearby Thomas Point Shoal Lighthouse, a 19th-century lookout that stands on a screw-pile structure above the water.
Planning to burn your socks — or maybe just do it figuratively? One thing's for sure: we're all ready for spring! Any way you celebrate, we hope you have a very happy start to the season.
---
Bookmark & Share
---
User Comments
Be the first to comment on this post below!