5 Waterfront Neighborhoods That Are Powerfully Pastel
Thu, Apr 20, 2023 at 5:00PM
---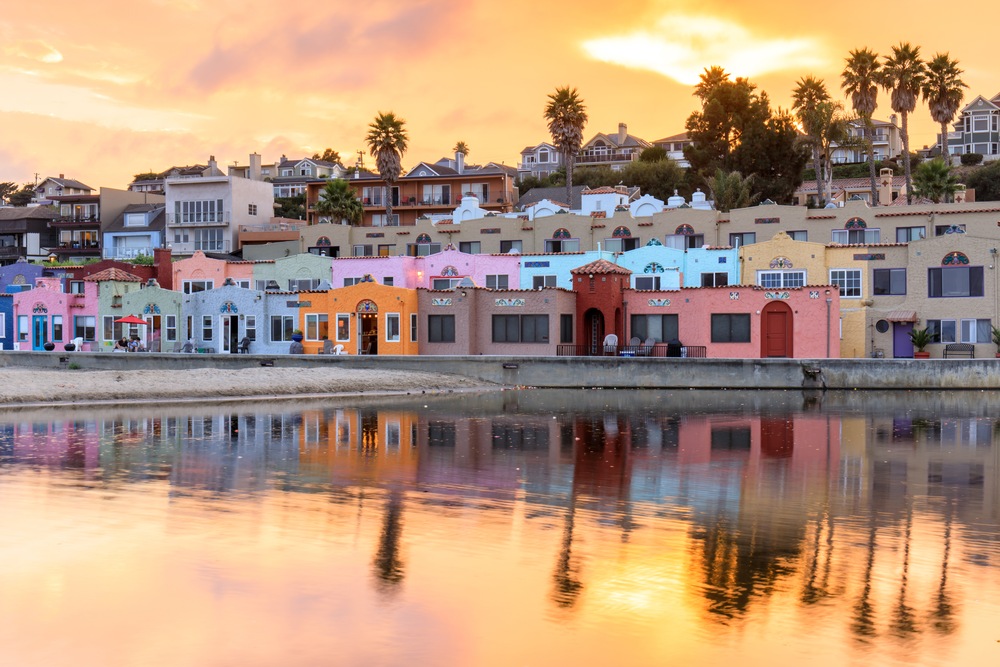 If rich red and snowy white are the signature colors of winter, then spring is all about pastels — cheery hues that are at home in an Easter basket or beautiful backyard garden! This spring, why not cruise past destinations that are equally colorful? As it turns out, there are several waterfront neighborhoods that fit the bill — and today, we'll be taking a virtual visit to five worth visiting on your Monterey wakesurf boat.
Let's dive in!
Burano, Italy
Italy is no stranger to colorful facades, but the Burano neighborhood of Venice takes the cake. It's actually situated on an island in the Venetian Lagoon, so you get to be fully surrounded by Mediterranean H2O as you take in the vibrant views. Burano has even been nicknamed Rainbow Island thanks to its assortment of colors, which don't only look beautiful but carry a special meaning, too: fog is a somewhat frequent occurrence in Venice, depending on the time of year, so the bold hues would help fishermen find their way home no matter the weather. A bonus? Boats traditionally correspond to the color of the home they're from — so you'll see lots of colorful coordination as you make your way through town.
Nassau, Bahamas
Whether you visit on a cruise or explore on your own Monterey Boat, one thing's for sure: you will be wowed by Nassau's lineup of colorful structures lining the water. Even the official government building is a beautiful shade of pink — much like the pink sand you'll encounter on Harbour Island, a popular tourist destination (and a great backdrop for boating fun!).
Key West, Florida
Looking for a domestic trip? Key West is like a slice of the Caribbean in the Sunshine State — and the region's love of bright colors is reflected here, the southernmost point of the contiguous United States. Stroll past beautifully preserved wooden houses that reflect Old Florida charm in blues, pinks, and yellows. Then, hit the water for some offshore fishing or a picnic in the flats! You really can't go wrong.
Capitola, California
Capitola, California takes beachfront living to a whole new level. The town's titular village is comprised of colorful homes located steps from the sand, pier, and all the fun water sports you can think of — perfect for soaking up every second of the beach town lifestyle. From a boating perspective, you have instant access to the back-to-nature charm of Monterey Bay — or to San Francisco's historic coast just a bit up the shore.
Copenhagen, Denmark
The waterfront district of Nyhavn is a must-see for boaters visiting Copenhagen. Here, you'll be greeted by colorful townhouses that date back to the 17th century — many of which today serve as fun restaurants and postcard-worthy community gathering spots.
We hope you've enjoyed this virtual tour of some of our favorite on-the-water pastel destinations! And who knows? Maybe visiting one of these Easter egg-esque destinations will give you the perfect backdrop to next year's holiday photos.
---
Bookmark & Share
---
User Comments
Be the first to comment on this post below!