Monterey and More at the Miami International Boat Show
Wed, Feb 21, 2018 at 5:35PM
---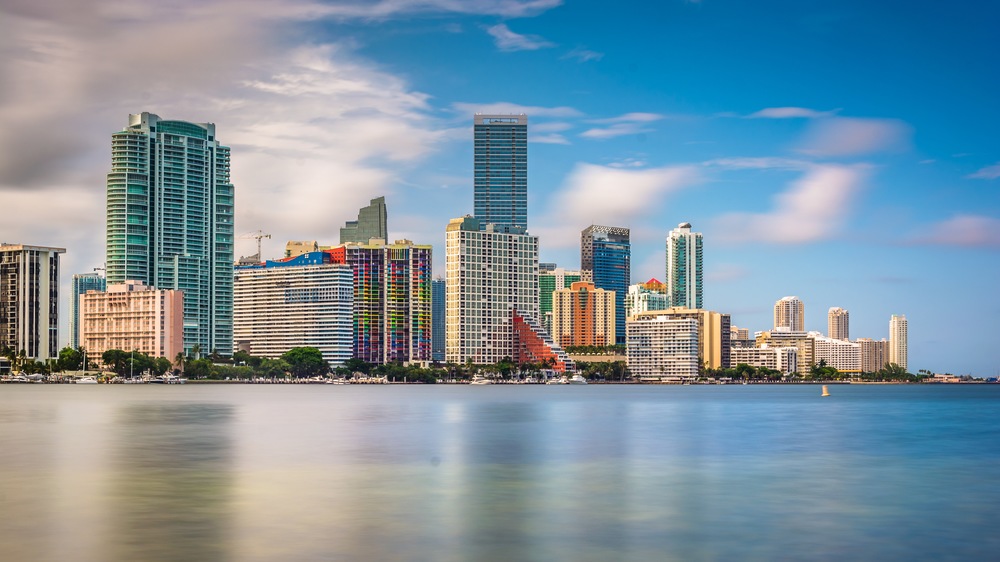 Warmth. Sunshine. Beautiful shores and sparkling waters to explore. It's everything you love about summer boating—but you don't need to wait 'til summer to enjoy it.
The Miami International Boat Show, which kicks off February 15th, offers everything you need to escape frosty winter temps and plan for the season ahead—and its dazzlingly warm locale is just the beginning of a long list of perks to look forward to.
Read on as we explore a few key highlights of this much-anticipated show!
Waterways worth exploring
The boat show is a prime destination for wintertime thrill-seekers—at this time of year, in-water boat shows don't pop up just anywhere, after all. But in this case, getting there truly is half the fun—especially if you come in by water.
The Miami area's wealth of waterways to explore means that there is always something new to see—a different stretch of ocean for every kind of mood. In Coconut Grove, you'll find one of Florida's oldest and most charming continuous neighborhoods: a center of boating fun and easygoing on-the-water culture. While Biscayne Bay is good for shallow water fun, following the Rickenbacker Causeway from the mainland toward the barrier islands and the great offshore expanse is also a worthy adventure.
While you might typically associate the Florida Keys with the likes of Key West or Key Largo, it's worth noting that the area's northernmost "key" is actually the site of this year's show, Virginia Key. This idyllic destination combines the best of both worlds, offering visitors a chance to soak up serene coastal views and, westward, the iconic Miami skyline. You're never far removed from the mainland hustle and bustle—but somehow, when you travel just far enough offshore, it's like you have discovered an entirely new on-the-water paradise.
Seminar insights…
When it comes time to enjoy the show, you'll want to take advantage of some of its unique seminar offerings—a true highlight of the weekend. You can learn helpful tools and techniques from USCG licensed captains at a docking and close-quarters seminar; or learn about cruising offshore, or even living aboard your boat, from people who've actually done it!
… and couples fun
Since the show kicks off just after Valentine's Day, it only makes sense that you would find some fun couples activities to enjoy! If your significant other is also your cruising companion, the pair of you might like to learn from Jeff Grossman and Jean Levine Grossman of "Two Can Sail." They will be offering fun classes that teach you tips for cruising as a couple or docking and anchoring as a duo. What better way to strengthen your on-the-water ease of fun and communication?
A true international adventure
Miami truly puts the "international" in International Boat Show. As a cultural center, Miami is perfectly poised to deliver you the best of Florida fun as well as influences from Cuba, especially apparent in cuisine choices like sandwiches or Cafecito. Miami's wealth of different neighborhoods—from the art district of Wynwood to Little Havana or the glitzy Miami Beach—offers every visitor a chance to discover something all their own.
When it comes time to kick back, there's no better way to do it than by lounging around in the sand (at South Beach, maybe, or the picturesque Crandon Park) or relaxing on-site with drinks, sandwiches, and Latin-inspired eats without ever having to leave the show.
Looking for ways to warm up this winter? Come down to Miami and stick around for the boat show fun! Don't forget to stop by Monterey dealers Bob Hewes Boats and Top Notch Marine while you're at the show—they'll fill you in on the news, updates, and everything you need to stay connected to Monterey in the heart of Miami's water-loving paradise.
---
Bookmark & Share
---
User Comments
Be the first to comment on this post below!