Founding Fathers on the Water
Mon, Feb 19, 2018 at 10:00AM
---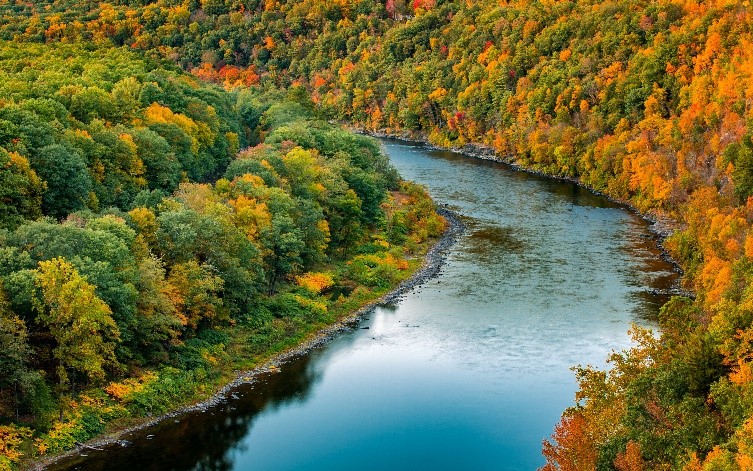 When you think "president," you think White House, or Oval Office—but did you know many of our nation's most noteworthy leaders were just as at home on the water?
Whether they were leading wartime maneuvers or simply enjoying some downtime, these presidents found ways to make a name for themselves at some of the country's most beloved aquatic and marine destinations.
Take a look at today's blog as we embark on a tour of our presidents' on-the-water stomping grounds, just in time for President's Day.
Delaware River
One of the most famous bodies of water ever traversed by a president? That would, naturally, be the Delaware River!
While this scenic body of water (whose basin extends from Delaware up to New York) is now enjoyed as a popular boating and fishing destination, it was once the site of something even bigger—George Washington's surprise progression toward the eventual Battle of Trenton, a decisive Revolutionary War victory for the budding Continental Army.
General Washington and his men crossed the river late on Christmas night, working with the element of surprise on their side. Not on their side, though, was the treacherous conditions of the river—dark, cold, and still home to patches of ice floating around.
Nevertheless, they made it across, and—in doing so—charted the course for American history as we know it. When you visit to immerse yourself in the history of this fateful moment, of course, you might consider choosing a more opportune time to visit. Head out in the summer, when fishing opportunities abound, or during the lead-up to fall as the foliage that lines the river fades into deep oranges, yellows and reds.
Potomac River
The Potomac River is another key destination, simply considering its locale—it serves as the backyard of Mount Vernon, the spot that served as George Washington's idyllic home before the White House was even built.
Washington himself knew the river to be a productive fishing spot, and wrote about its splendor. You can discover what he knew to be true, a picturesque spot filled with fish (from bass to pike to walleye and more), as well as views you can't get enough of. From Mount Vernon, you can head across the river to Piscataway Park—go wildlife watching here! –or head north to Old Town Alexandria and, finally, Washington, D.C.
Nantucket Sound
Jumping across a century or two, we find a maritime paradise at Nantucket Sound—a favorite sailing destination of John F. Kennedy. As a New England native, it only made sense that Kennedy would take up the tradition in one of the region's most beautiful waterways, located just south of his Cape Cod home.
Even before getting married, or becoming president, Kennedy learned his way around the water, and sailed in several spots across the East Coast—even competing, too! One quote perfectly exemplifies his love for the water (a love we can all relate to): "We have salt in our blood, in our sweat, in our tears. We are tied to the ocean."
Happy President's Day! Use the long weekend to learn something new about a president… or, better yet, visit the spots he's known for navigating!
---
Bookmark & Share
---
User Comments
Be the first to comment on this post below!