Kick Back with Calypso: An Island Tradition
Wed, Feb 21, 2018 at 5:36PM
---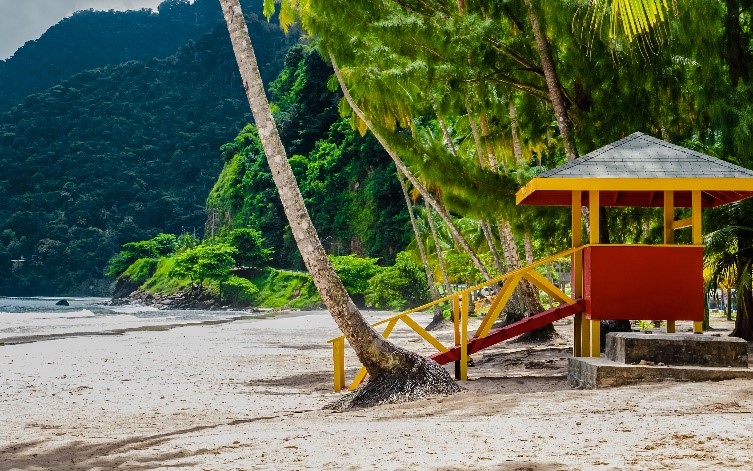 Kick Back with Calypso: An Island Tradition
Do you hear that?
The easygoing beat, classic steel drum and sounds that can't help but bring you back to your favorite island destination.
It's calypso music—and it's a classic for a reason!
Read on as we explore the makings of this musical mainstay, and what makes it so inextricably linked to our favorite island destinations.
An island tradition
You already probably associate calypso music with the islands of the Caribbean. But have you ever wondered why?
It's got that distinctive sound we've come to know and love from that region, of course. The music itself is believed to have started in Trinidad and Tobago, as an infusion of African and Caribbean influences. Sung from Trinidad's sugar plantations, with lyrics largely in French Creole, calypso music took on an identity all its own—a genre that served almost like a language for local people, all while embodying their culture and expression.
Eventually, this 19th-century creation became tied to the festivities of Carnival (which led up to Ash Wednesday, the day after Mardi Gras), assuming an identity of carefree celebration in the process.
What's in a name?
So, what does "calypso" mean, anyway? While it might seem tied to the Greek island nymph, Calypso, from Odysseus, the music's name seems to have followed a different etymology altogether. In this case, "calypso" is believed to have stemmed from "kaa iso," a local Nigerian phrase that translates to "continue," or "go on," which might be linked to the nature of the music itself (something audiences would no doubt encourage to keep on going in long, improvised runs). With time, that phrase became "calypso" as we know it.
The makings of calypso music
What separates calypso music from the rest? Style, substance, but—perhaps most importantly-the instruments themselves. Most distinctive among them would likely be the steel drums or steelpan, which gives calypso music that classic warm, clangy percussive quality. Also used, of course, are wind instruments, maracas and more.
How to enjoy
Wondering where to listen to calypso music? You probably already have in some form or another—it's made its way into popular culture, including in ocean-inspired films like The Little Mermaid. It's also a common fixture of island or island-inspired destinations, throughout the Caribbean and beyond. Play it on your Monterey to remind you of your favorite island spots and set the stage for smooth, laidback cruising ahead.
As we head toward Mardi Gras, turn on your favorite calypso tunes… then keep on listening all year long. There's no better way to put yourself in the easygoing, on-the-water mindset!
---
Bookmark & Share
---
User Comments
Be the first to comment on this post below!