Pretty in Pink: Our Favorite Valentine's Day Destinations
Mon, Feb 12, 2018 at 10:00AM
---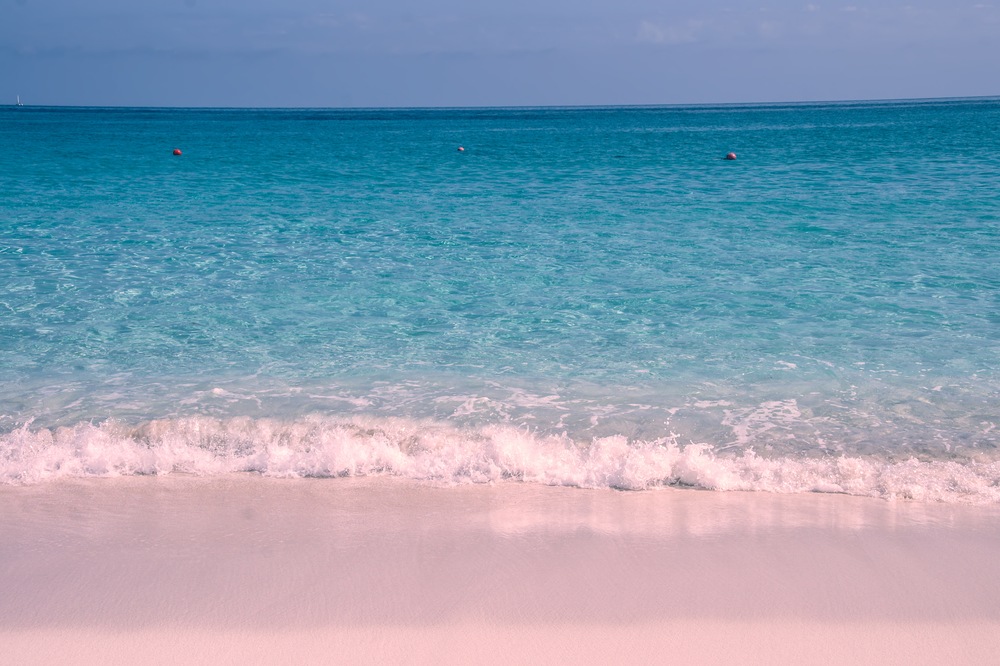 When it comes to Valentine's Day, pink is everywhere you look.
Why not switch things up this year, and seek out pink displays in nature—right from your very own Monterey?
Read on as we share a few of our must-do destinations for the holiday ahead!
Harbour Island, Bahamas
As if the beach wasn't already a beautiful place, the Bahamas' Harbour Island has gone the extra mile—with a stretch of shoreline in bright, powder-pink sand.
Not only is this site a fun, whimsical novelty—there aren't many places in the world where you can find sand like that! –but it makes for the perfect backdrop to your Valentine's Day adventure. The Bahamas is already a romantic paradise, a getaway favored by couples across the globe known for scenic views and sparkling blue water. This hidden gem at Harbour Island just amplifies the atmosphere.
Miami's "Big Pink"
If you find yourself in Florida this Valentine's Day, a trip to the Big Pink restaurant in Miami Beach might be right up your alley. The diner-themed destination offers delicious eats (including hearty breakfast picks any time of day), but its most distinctive feature is a bright pink façade, a testament to the Old Florida era that inspired the building's design.
Speaking of which, much of South Florida plays host to playfully pink architecture. You'll find it near the shores of Boca Raton, too, or the pastel-colored neighborhoods near Key West. Each spot offers a unique ambiance, a picturesque backdrop as well as a trip through Florida's midcentury roots.
Everglades National Park
While you're in the area, why not check out Everglades National Park? While it might not be your traditional Valentine's Day outing, the swampy expanse is home to occasional pink-feathered visitors: vagrant flamingos, coming in town as a break from their traditional Caribbean surroundings.
Tulip Mania
From February 10th through the 18th, "Tulip Mania" is coming to San Francisco's Pier 39! The beloved bay destination is playing host to a festive floral celebration, where tulips of every shade (including beautiful pinks and reds) can be seen against the familiar backdrop of rolling bayside hills, blue skies, and—of course—those loveably loud sea lions.
Western horizons
To cap it all off, why not catch a West Coast sunset? Spots like California's Catalina Island are known for their dazzling sunsets, including skies that seem to be painted pink, orange, purple and more. Other destinations, such as Mission Bay, offer equally exquisite views surrounded by a serene atmosphere you're sure to remember.
With your Monterey and a knack for fun, festive flourishes, this is sure to be a Valentine's Day you really love. Be sure to share your own plans in the comments below!
---
Bookmark & Share
---
User Comments
Be the first to comment on this post below!