Celebrate Mardi Gras from Your Monterey
Fri, Feb 09, 2018 at 9:00AM
---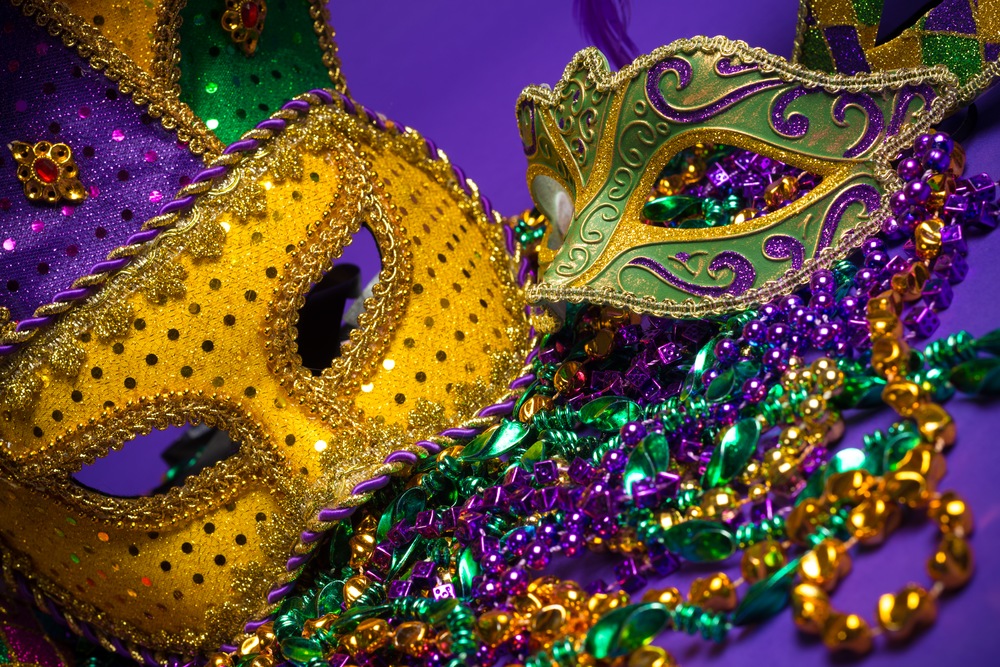 Mardi Gras. It's everyone's favorite feel-good (and eat even better) holiday, the perfect way to shake you out of the winter doldrums for some fun with friends and family.
So—how do you celebrate? With Monterey, we mix tradition with fresh, on-the-water fun for a holiday you're sure to remember.
Just read on to see some of our favorite ways to spend the day!
Check out a Mardi Gras parade…
We can't deny it—one of Mardi Gras' most notable traditions is the abundance of fun, loud, colorful parades (and, of course, the loads of party beads they give out!). So if you're looking for ways to embrace that tradition, you can't go wrong by heading to the source itself—New Orleans.
While parades are a common sight here leading up to Mardi Gras, you won't want to miss one on "Fat Tuesday" itself! And if you come in from the Mississippi River, you're not far from one of the most famous such parades, the one put on by the Krewe of Rex. At 10 a.m. on February 13th, the fun starts at Napoleon Avenue and S. Claiborne Ave, then makes its way toward the famous destination of Canal Street.
… or host one of your own
Even if you're not in town for Mardi Gras, you can still enjoy the thrill of an on-the-water "parade" of your own! Dress up your Monterey in green, gold and purple regalia—everything from banners to beads draped around the bow or cockpit. Then, play some of that classic New Orleans music (think lively, spirited jazz) and share the fun with fellow boaters! It's an easy way to enjoy some of that laidback Mardi Gras spirit, no matter where you are.
Visit the Bayou
Since Mardi Gras is so heavily connected to Louisiana culture, another great way to celebrate is to visit the swampy, mysterious and always-intriguing bayou. Destinations like Atchafalaya Basin (located west, inland of New Orleans) provide the quintessential bayou experience and the nation's largest swamp. Here, visitors can immerse themselves in the serene, one-of-a-kind atmosphere set forth by the calm waters and towering cypress trees throughout.
Closer to New Orleans itself, there's the famous Lake Pontchartrain, a brackish lake whose ample, wide-open surface area provides plenty of room for leisurely day cruises, fishing, and wildlife watching.
Bring "King Cake" on board
Don't forget about this Mardi Gras tradition! "King Cake" is a traditional dough cake topped with sugar, icing and green, gold and purple colors. It's exactly the kind of rich, delicious cake one is expected to eat on Mardi Gras—and inside, a small baby figurine, traditionally representing Jesus, is often hidden. Whoever finds it gets good luck, and privilege of bringing next year's King Cake to the party. On board, it's an easy cake to enjoy because its ingredients are so effortlessly simple—just pack the night before and keep it in the galley before you're ready to dig in!
Laissez les bons temps rouler! We hope that these ideas help you "let the good times roll" on your Monterey—because we can't think of a better spot to celebrate!
---
Bookmark & Share
---
User Comments
Be the first to comment on this post below!