Celebrating National Crab Day with Our Favorite Coastal Crab Spots
Tue, Mar 06, 2018 at 11:00AM
---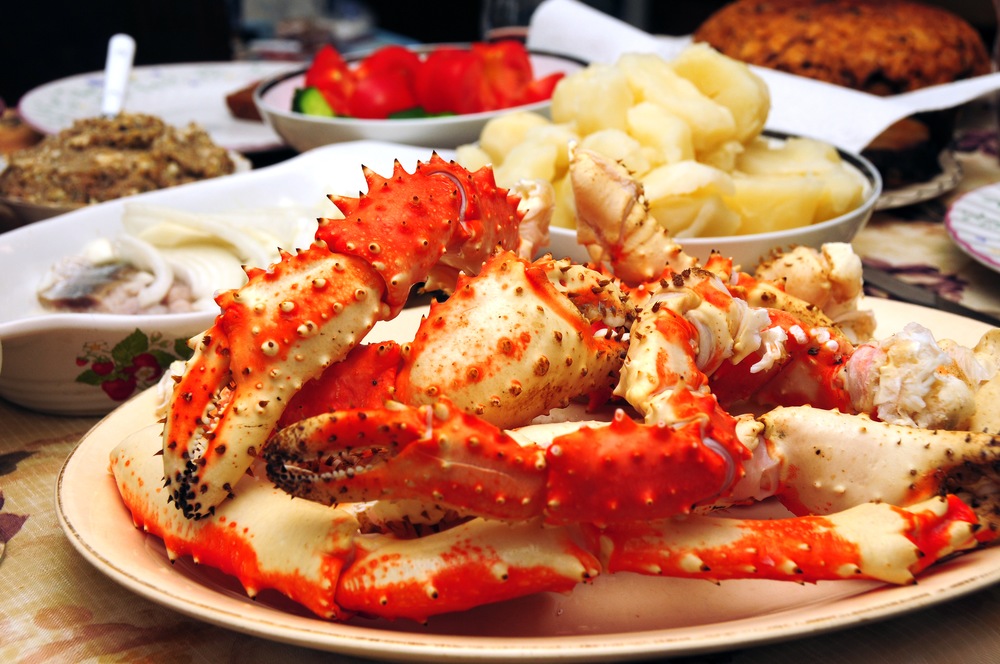 Can't get enough crab legs? Or maybe the cool, refreshing crunch of a crab salad?
No matter your go-to dish, National Crab Day on March 9th is the perfect day to celebrate them all.
Read on as we explore a few of our favorite coastal spots, as beloved for their menus as they are for their picturesque water vistas. Take a look.
St. Augustine, FL
It only makes sense that one of the top spots on our list is a Florida destination—more than 1000 miles of shoreline make this a prime state for beachgoing and landing serious seafood catches.
When you're hungry, restaurants such as Haszard's at the Beach offer up delicious crab cakes, while Vic's House of Crabs is known for East Coast steamed crab you're sure to love. When you come to town for Crab Day, though, don't leave too soon—because March 16th kicks off the Lions Seafood Festival! This 37th annual event is chock full of ways to get your crab fix (including mouthwatering legs!), as well as other sea- and comfort-food favorites. There will also be live music, an Arts and Crafts Village, fun for the kids and much more.
Beyond the festival, of course, there's a world of on-the-water treasures to explore. The Matanzas River is perfect for cruising along Historic St. Augustine, while it also provides access to the scrubby, remote shores of Anastasia Island and the sparkling Atlantic Ocean just to the east. In St. Augustine, you'll come to celebrate your love of seafood—and stay to indulge in your passion for boating and outdoor adventures.
New Orleans, LA
Looking for a French Quarter kick? New Orleans has plenty of spots to grab some delicious crab, such as The Blue Crab Restaurant and Oyster Bar on Lake Pontchartrain. Here you'll find dazzling waterfront views (the lake can't help but call your name), as well as a menu filled with favorite crab treats—like Blue Crab Cakes, Dip, Platter, you name it.
One of the best things about New Orleans—besides all that delicious seafood—is its unique location. While many rightfully associate the city with its fun-filled Mardi Gras celebration, its charm doesn't end on Fat Tuesday. Boating on Lake Pontchartrain, or meandering down to the Gulf, are equally enjoyable (and accessible) adventures just waiting to be had.
Cannon Beach, OR
Oregon is known for its crab—specifically, the Dungeness variety, the state crustacean! While great seafood spots abound throughout the state, we think Cannon Beach is especially worth checking out. Not only does it offer lunch spots you'll love (Ecola Seafoods Restaurant & Market gives you a casual place to kick back or bring home some delicious, fresh-caught crab meat), but it has a wealth of on-the-water vistas to enjoy. Haystack Rock is probably the most famous, photo-worthy destination—the 235-foot high rock isn't a common feature of beach landscapes, making it all the more trip-worthy. The intertidal ecosystem that it's part of is home to tide pools, flora, and fauna you'll want to take a closer look at, too. To get your boating fix, you can also head north toward the Columbia River (the largest in the region) and use it to explore the vast, remote, beautiful inland expanses of Oregon and Washington.
Baltimore, MD
One of the country's most famous crab destinations (if not the most) has got to be Baltimore, Maryland—and for good reason! The state crustacean is the blue crab, a familiar fixture of the famous Chesapeake Bay (a charming, varied boating destination in its own right). Grab a bite at a spot such as Jimmy's Famous Seafood, where you can chow down on treats like the Seafood UFO, a saucer-shaped sandwich stuffed with crab cake and other fried seafood, or a creamy Seafood Alfredo which features sautéed crab meat, shrimps, and scallops. From this Baltimore destination, you can explore by personal watercraft smaller bodies of water like the Patapsco River, before venturing out to the greater Chesapeake Bay and the boating and fishing opportunities that abound there.
There's an abundance of delicious destinations to explore—and from your Monterey, getting there is all part of the fun!
Where do you go when you're craving crab? Be sure to share your own favorite spots in the comments below!
---
Bookmark & Share
---
User Comments
Be the first to comment on this post below!