It's time for the 60th Annual St. Louis Boat Show!
Wed, Feb 26, 2014 at 12:00AM
---
The 60th Annual St. Louis Boat and Sport Show kicks off on February 25th and continues until the 2nd of March! We will be attending this year's show with several of our dealers, including, All About Boats, Inland Marine, 154 Marine and Holzhauer Auto and Motorsports. Its five days of outdoor fun for all ages! While you're in the area, take the kids to the St. Louis Zoo or the butterfly house and enjoy this weekend's Soulard Mardi Gras. We look forward to seeing you there!
Stop by the St. Louis Boat Show in the morning to pick out your brand new Monterey Boat, and then walk around the show to see some of this season's hottest water sports accessories including water skis, wakeboards and inner-tubes. There are also several educational classroom sessions that you can attend as well as a brand new DIY center, Fred's Shed.
After the show bring the kids by the St. Louis Zoo or the Butterfly House at the Missouri Botanical Garden. The zoo has an impressive collection of more than 18,000 animals. They have several great hands-on exhibits and a "So you want to be a Zookeeper" program. During the program adults and children take a tour around the zoo with a keeper and can ask any questions they might have about being a zookeeper. Another great area for children and adults is the Butterfly House at the Missouri Botanical Gardens. The Butterfly House has an exciting exhibit this month, March Morpho Mania. Every March the garden floods with beautiful, tropical Blue Morpho butterflies.
If you're not traveling to St. Louis with the kids, plan a night out at this weekend's Soulard Mardi Gras! This year's event will have The Grand Parade during the morning and live entertainment throughout the day and evening. Walk around and try different culinary creations from local street vendors or stop in at the area's best restaurants such as McGurk's or Molly's.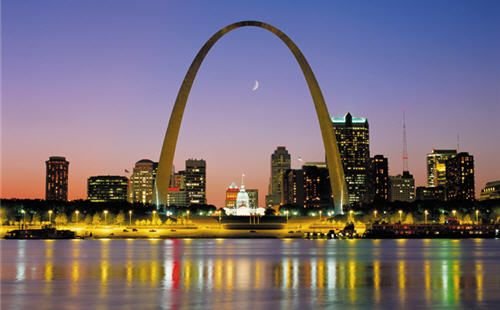 ---
Bookmark & Share
---
User Comments
Be the first to comment on this post below!