8 Must-Do Activities at the Fort Lauderdale International Boat Show
Thu, Nov 05, 2015 at 2:40PM
---
The Fort Lauderdale International Boat Show is finally here! The 56th annual show is expected to be one of the best yet—and whether you're a boater, angler or just love spending time on the water with family, that's great news.
With so much to see and do at the show, it can be hard to decide what to tackle first! But don't worry—with five days of fun, you will be able to enjoy it all. In today's blog, we're highlighting the ten must-do activities you can try this weekend, both at the show and in the surrounding area.
Indulge in the VIP Experience
There's no doubt that the Fort Lauderdale International Boat Show is a lux event. Located in the heart of South Florida, there is glamour and nautical charm everywhere you turn in this "Yachting Capital of the World." However, if you desire an even more luxurious, personalized experience, the boat show's VIP package options may be right for you.
The VIP Experience offers guests an unparalleled level of relaxation and hospitality. VIP guests will be able to cool off and refresh at the Windward Club, located at the Swimming Hall of Fame. There you will be able to enjoy a premium open bar, private, gourmet dining, personal concierge services for help booking private yacht tours and even a few celebrity appearances. For boaters who prefer a luxurious boat show experience, this is certainly the way to do it!
Experience the Blue Wild Watersports and Marine Art Expo with Manny Puig
Are you interested in the world of watersports? If so, the Blue Wild Watersports and Marine Art Expo is the place to be. At this special event, you will be able to hear from watersport experts in all of your favorite fields, from freediving to spearfishing. There will even be experts present to talk about underwater photography, if that's something you might be interested in!
In addition to the watersports portion of the event, there will be a display room where you can browse through marine themed works of art, including underwater photography and contemporary pieces.
While you're at the expo, you don't want to miss celebrity speaker Manny Puig! Puig, a famed wildlife aficionado, will be at the expo to display his own artwork and signed posters.
Attend an educational seminar
No good boat show is complete without a few great opportunities for education! The Fort Lauderdale International Boat Show goes above and beyond in providing show guests seminars on interesting, relevant topics related to boating, fishing and life on the water.
Not sure where to start? Seminars on underwater photography, tight maneuvering, and lionfish prep are just a few of the exciting topics to be offered.
Cruise the Intracoastal Waterway
Fort Lauderdale is sometimes referred to as "The Venice of America" thanks to its expansive Intracoastal Waterway system. This famous waterway winds through beautiful stretches of land, nightlife, dining and shopping destinations as well as breathtaking celebrity homes. While you're in Fort Lauderdale, hop on your cruiser and experience it all for yourself.
No boat? No problem! Fort Lauderdale's Water Taxi is another convenient way to get around. Purchase an all-day ticket for the Water Taxi and enjoy the trip while listening to fun, informative tour information. The Water Taxi is very much like traditional public transport—you can board or get off at all of its stops! Whether you're in the mood to shop, eat or simply stroll around, the Water Taxi is a great way to get there.
The Water Taxi will be offering special fare prices for boat show guests, so be sure to pick one up if you need an easy way to get between show sites.
Marina hop
The Fort Lauderdale International Boat Show can't quite fit at one marina—it's taking place, simultaneously, at six! And each one has something special to offer. Use this time to "marina hop" and enjoy the different models and exhibits that are offered at each one.
Enjoy Fort Lauderdale
With all of the dining, shopping, recreational and nightlife destinations in Fort Lauderdale, your fun never has to end (even if the boat show does!). When you're done browsing for the day, head into the city and enjoy all this great city has to offer. A bite to eat at a waterfront café or a night out at a local music venue (the Revolution Live is especially popular) is a great way to cap off your boat show fun.
Do something with the kids
Bringing kids along for the boat show fun? There are plenty of experiences for them to enjoy around the boat show. Consider stopping by Hook the Future's annual kids' fishing clinics, held on both Saturday and Sunday. Your child will love getting involved, and they may just walk away with a newfound love of fishing. The best part? Participation is free for kids with a boat show ticket!
Bring home a souvenir
Above all, treat yourself at this year's boat show! With 1400 exhibitor booths to browse through, spend some time shopping or picking out a souvenir to bring home—whether that's boating gear, ¬¬-marine toys, apparel or a gift for someone back home.
Of course, if your "dream souvenir" is a new Monterey, we've got you covered. We will be at this year's show with our dealers, Top Notch Marine and Bob Hewes Boat Sales, to present you with the latest models to suit your interests. We hope to see you there!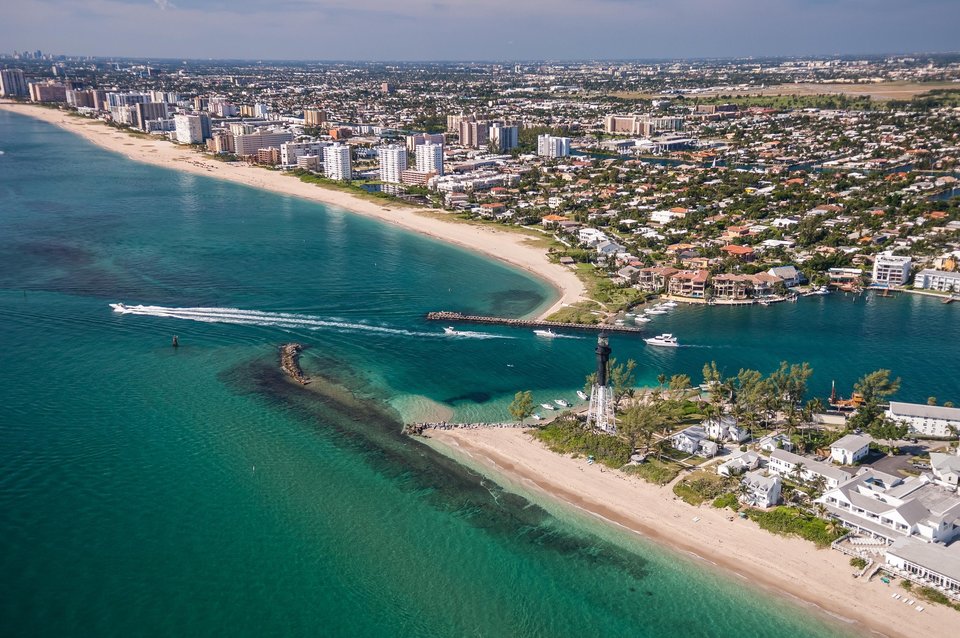 ---
Bookmark & Share
---
User Comments
Be the first to comment on this post below!