United States Marine Corps Day
Mon, Nov 10, 2014 at 10:35AM
---
Did you know November 10th is United States Marine Corps Day? The holiday celebrates the formation of the USMC, previously known as the Continental Marines, which was created November 10th 1775 in order to gain momentum against Britain in the impending Revolutionary War.
Here are a few facts about the USMC in honor of the special day:
In the War of 1812, the British set out to burn almost every public building in Washington D.C. The Marine Barracks were spared.
The USMC's official motto, "Semper Fi" (a short version of "Semper Fidelus" means "always faithful.") This wasn't the first slogan for the Corps, however—other famous ones before Semper Fi include "By Sea and By Land" and "To the Shores of Tripoli."
Tripoli, incidentally, is where US Marines fought piracy and marked the first overseas land battle for the US Military.
The USMC is often said to have been born in a bar—Tun Tavern in Philadelphia, Pennsylvania, to be exact. This patriotic location is where the first Marines enlisted in 1775. While the restaurant itself burned down during the Revolution, you can visit the spot where it stood and check out a commemorative sign in its honor. The National Museum of the Marine Corps in Quantico, Virginia has a Tun Tavern-themed restaurant where patrons can pay tribute to the historically important venue.
"A few good men"—the famous phrase and 1992 film—has its roots with the Continental Marines. In 1779, Captain William Jones of the Continental Marines advertised for new recruits with this sentence: "The Continental ship Providence, now lying at Boston, is bound on a short cruise, immediately; a few good men are wanted to make up her complement." It seems to have stuck!
If you have a former or current Marine in your life, take this day to thank them for their service!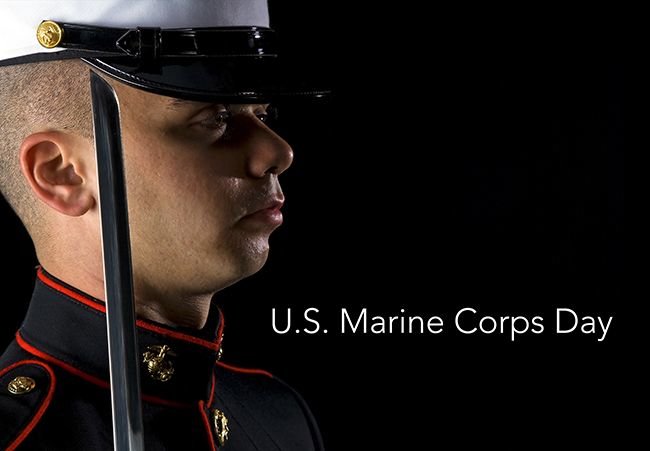 ---
Bookmark & Share
---
User Comments
Be the first to comment on this post below!