Love To Walk? Stroll In Style With Your Monterey Boat
Sat, Jul 09, 2022 at 12:00AM
---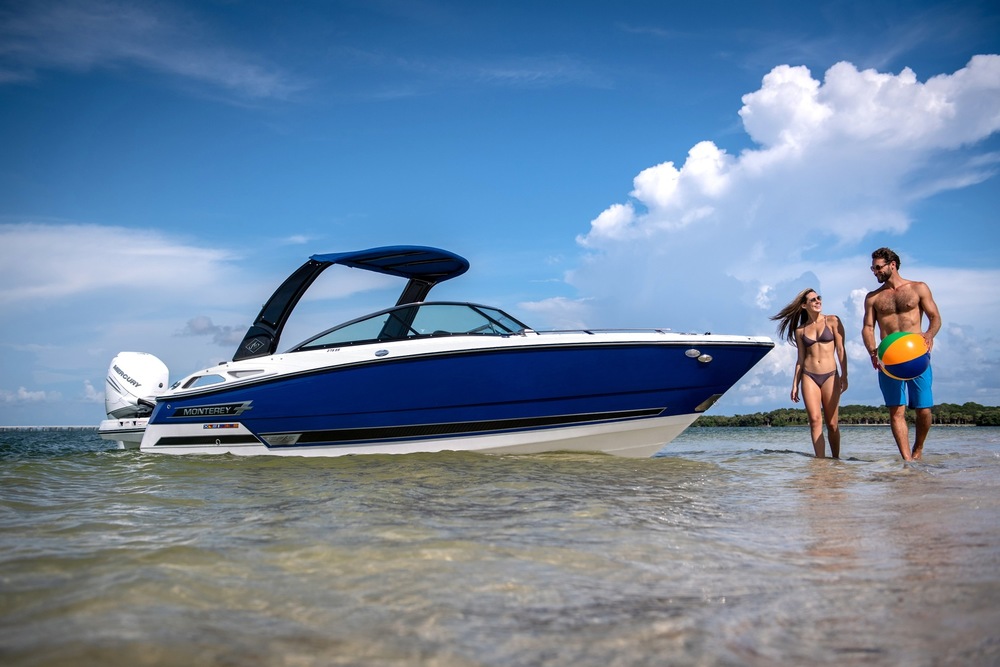 Walking is just a way to get from Point A to Point B — right? Well, that depends on who you ask. With the right backdrop and a comfy pair of shoes, a walk can clear your mind, strengthen your muscles, and help you connect with your surroundings in a fresh, inspiring way. Add your Monterey to the mix and you can stroll down paths you'd never stumble upon with sneakers alone!
Just read on as we explore (or re-explore) this classic, no-frills activity — and share fun ways to integrate nature walks into your cruising experience! Take a look.
Wait — Is Walking Trendy?
If you feel like you've been hearing more about walking recently, you're not alone. According to search trend data analyzed by America Walks, terms like "walking trails near me" and "nature walks near me" saw major increases — in some cases, by several hundred percentage points — following the first lockdowns in 2020.
What might have been born out of necessity (and a serious need for fresh air!) soon became a modern, revitalized pastime — one that's here to stay. In the past, you might have needed to call yourself a "hiker" to be taken seriously as a sporty bipedal. Today, though, walking for the sake of walking is embraced by people of all ages and activity levels. Have sneakers, will travel! Though having a Monterey does come in handy — as we're about to discover.
Tips For Stepping Into New Horizons
What does walking have to do with boating? As much as you want it to! For starters, the two activities have a lot in common — just like you can have fun exploring new paths in your neighborhood or local park, so too can you spend hours meandering along a new-to-you coastline or cluster of mangroves.
Plus, there are countless walking paths that are only accessible by boat — take, for example, Michigan's Mackinac Island. The beloved destination comes alive every summer, and offers a whopping 70+ miles of trails! But you wouldn't know this if you didn't take your Monterey (or the convenient island ferry) to explore for yourself.
If you want to incorporate walking into your on-the-water routine, be sure to wear (or bring along) a pair of comfy strolling shoes. No-slip deck or tennis shoes are a great option for transitioning from sand, to grass, to the lux flooring of your Monterey.
The Benefits Of A Brisk Stroll
You don't need a special reason to enjoy an afternoon stroll — having fun and connecting with nature are more than enough, in our book! However, there are plenty of benefits to taking that walk, including to your mental health. One 2018 study shared by the National Institutes of Health found that even a 10-minute walk could improve your mood — in other words, you don't need to go for an hours-long hike to reap the rewards.
Long walks on the beach may be a cliché — but they also happen to be really good for you, too. Strolling barefoot can give you a pampering, exfoliating treatment, while the uneven terrain can cause more resistance that serves as built-in strength training! Another big benefit you'll notice every time you hit the wakeboard or water skis.
Wherever you cruise this summer, bring a backup pair of sneakers with you! You never know when a beautiful horizon will beckon you to explore with your own two feet.
---
Bookmark & Share
---
User Comments
Be the first to comment on this post below!