Tue, Jun 28, 2022 at 7:52PM
---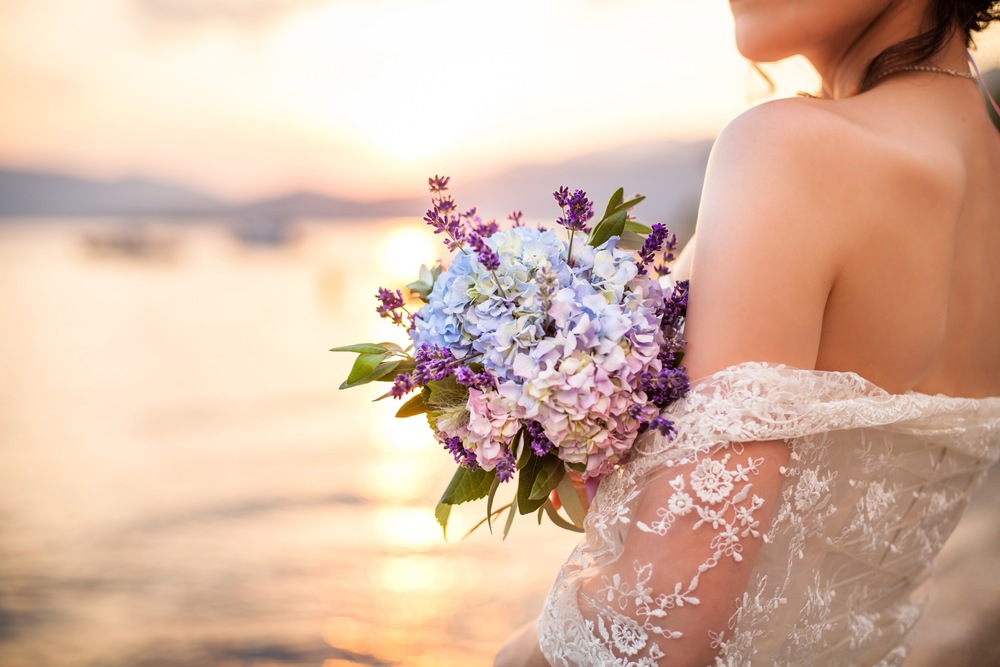 In case the invitations and save-the-dates covering your fridge weren't any indication — wedding season is upon us! According to a survey by The Knot, a whopping 80% of all weddings happen between the months of May and October. And, well, it's easy to see why. The season's balmy, beautiful weather calls for celebration! Plus, many families will use their kiddos' school vacation time as an opportunity to travel and reconnect with loved ones they haven't seen in a while.
If you're planning an upcoming summer wedding — whether it's yours, or someone you care about — why not incorporate your Monterey Boat into the festivities? The sleek, comfortable luxury of your Monterey can serve as the backdrop to any wedding-related activity, all the way from the engagement to the "I dos" themselves. It's an especially fitting option for couples who have bonded over boating — but it also works well for anyone who just enjoys fresh air and the simple pleasure of an on-the-water escape!
Just read on as we share a few fun ways to incorporate your Monterey Boat into this summer's wedding festivities.
Throw The Ultimate Bridal Shower Or Bachelorette Party
If you've ever been part of an official wedding party, you know that things can get expensive — and fast! In fact, according to a 2021 LendingTree survey, a majority of bridesmaids said they felt pressure to spend on events, clothes, and travel leading up to the big day. Fortunately, hosting one of the pre-wedding events on your Monterey Boat can help cut some of these costs and let your loved ones focus on, well, celebrating you!
You and your loved ones can gather on board for a delicious lunch and games, or you can make it an even more active experience. Go snorkeling together, watch wildlife, or do an on-the-water scavenger hunt! With experience-based bachelorette parties growing in popularity, hosting the group on board is a no-brainer.
All Aboard For Engagement Photos
Your Monterey Boat can also be a great place to host a special photo session — or transport the bride and groom-to-be to a beautiful island or other remote destination they might not otherwise have access to! Sharing your Monterey for this purpose can even double as a sweet gift to the engaged couple in your life.
Elope!
Your Monterey Boat might not be large enough to host a traditional ceremony with rows and rows of family and friends in attendance — but what if you're not the traditional type? For couples who love adventure and charting their own course, eloping on the water is always an option. And this route even works for those couples who do prefer a traditional ceremony and reception, but would like a separate, private moment for the "official" wedding.
Try A New Kind Of Rehearsal Dinner
Rehearsal dinners technically serve a practical purpose of preparing your party for the wedding — but just as often, they're seen as more of a symbolic way to say "thank you" to the loved ones who helped you get to this exciting milestone! An intimate, catered dinner on your Monterey Boat helps you treat your party to stunning views and a laidback vibe unlike anything else back on the mainland.
... Or A Post-Wedding Brunch
For many wedding guests, a chance to refresh and refuel after the wedding is extremely appreciated! A light brunch served at the marina can be a great way for guests to unwind and share their memories from the day before, in a more casual setting.
Opt For A One-Of-A-Kind Honeymoon
It's no secret that weddings can be stressful — so why add plane tickets, passports, and checked bags into the mix? After the ceremony, a Monterey Boat honeymoon gives the happy couple a chance to truly unwind on their own one-of-a-kind getaway.
We hope that these ideas help you make the most of wedding season — whether you need ideas for this summer or are planning ahead! Either way, your Monterey Boat is the place to be.