Gear Up For A Wakesurfin' Winter In Southern California
Mon, Nov 01, 2021 at 10:04PM
---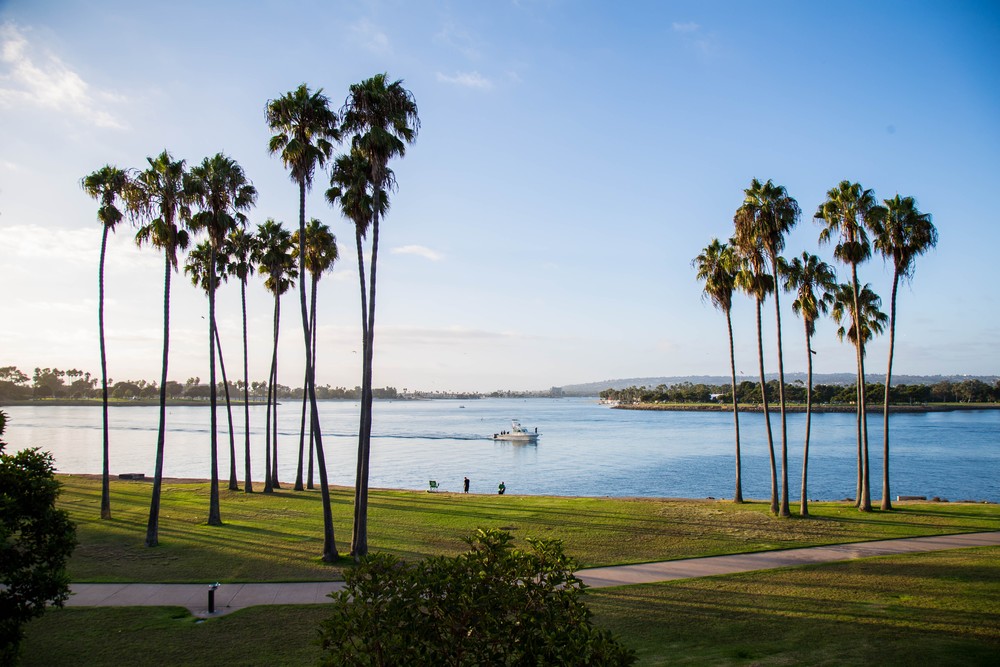 'Tis the season to be thankful! While we will always give thanks for colorful leaves, sweater weather, and (very soon) snow-laden landscapes, there's just something about escaping the cold and doing winter your way — like, from your own wakesurf board or a pair of water-skis! If you're craving an unconventional holiday escape, your Monterey is ready to guide you to on-the-water thrills. Many of the best of them can be found in Southern California, where boaters can enjoy mild weather that's not too hot, and definitely not too cold.
Do sunny sixties sound like ideal cruising weather? If so, just read on as we share a few fun ways to experience SoCal this winter.
Meet Surfin' Santa...
While we usually associate Santa with snowy weather (after all, he's from the North Pole and sports a fluffy hat), SoCal Santas tend to look a little different. For example, on Nov. 27 in San Diego's Seaport Village, you can find the famous Surfin' Santa greeting celebrants by the bay. He'll be the one in the boardshorts and Hawaiian shirt because, well, this is San Diego!
... Or Hit The Water Yourself
Of course, now is a great time of year to hit the water yourself, too (Santa hat optional). From your Monterey, water sport destinations like Mission Bay or Agua Hedionda Lagoon provide a thrilling place to wakesurf, wakeboard, or, well, just about any other activity you can think of. Plenty of protected, brackish spots give you the pleasure of saltwater cruising without the waves, leading to a smooth, glassy surface for your adventure.
For a chill break after your thrilling wake session, many coastal bays and lagoons offer paddleboards, kayaks, canoes, and other smaller vessels that let you get even closer to the water!
Try The California Double
OK, if you really love the snow and classic winter activities like snowmen, skiing, and snowboarding, you don't need to forego them altogether — in fact, you can still enjoy these holiday pastimes from SoCal, where select adventurers attempt the fabled California Double every year. The premise is pretty simple: surf and snowboard in the same day by traveling between beachy water sport havens and snowcapped mountains a couple hours' drive inland. (For example, only two hours separate Big Bear and Santa Monica.) It's a thrilling way to experience a regional topography you won't find anywhere else in the world — and of course, board time is fun time, on water or snow! Just be sure to check on local snow and weather conditions so you know if any given day is a California Double-worthy day.
Kick Back & Relax
Don't forget to pair fast-paced fun with relaxing on-the-water activities! From your Monterey, you can go sightseeing or search for beautiful marine mammals on their way south for the winter — from majestic gray whales to playful dolphins and more, this is a great time of year to catch them in action.
You can also use your boat as an on-the-water gathering space. Think of your Monterey as your home-away-from-home for the holidays — the perfect backdrop to holiday picnics, looking at lights on waterfront homes, or simply soaking in the seasonal spirit (and some sweet, salty air, too).
We hope that these ideas help you enjoy the upcoming holidays to the fullest. Whether you're SoCal-bound, or simply want some travel inspiration for next year, we wish you and yours the happiest season yet.
---
Bookmark & Share
---
User Comments
Be the first to comment on this post below!