This Thanksgiving, Get To Know The Water Turkey (AKA Anhinga)
Mon, Nov 01, 2021 at 10:05PM
---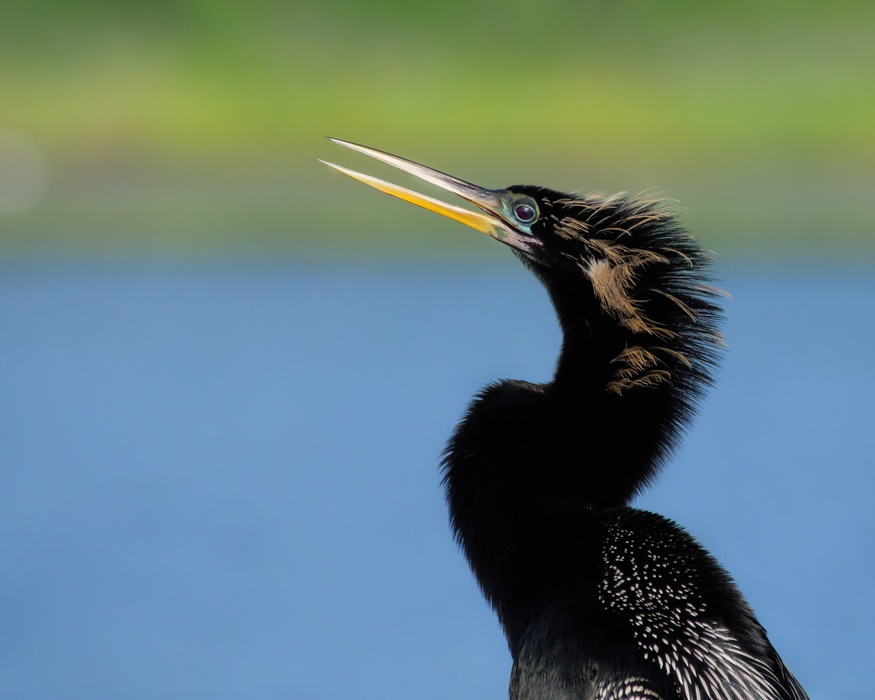 It's that time of year again! As we prepare to give thanks and gather around tables laden with mashed potatoes, pumpkin pie, and all the fixings, there's a good chance a turkey will be at the center of most families' holiday spreads.
Of course, Thanksgiving provides a fun time to learn about another kind of turkey — one you won't find on the dinner table, but more likely swimming through the water at select aquatic hot-spots throughout North and South America. It's known as the anhinga, or water turkey (and, sometimes, snake bird), and it's one of the most unique feathered friends out there. Just read on to learn more about this one-of-a-kind bird, and how you might be able to spot one on your next cruising adventure.
What's In A Name?
One of the most interesting things to know about the water turkey is that it isn't really a turkey at all! Rather, the anhinga's long neck and familiar, turkey-esque tail warranted the comparison to the beloved bird of Thanksgiving — and, thus, the nickname stuck throughout the years.
Whether you know it as the anhinga or water turkey, you'll recognize this special bird for the males' blue-circled eyes and slender, craning neck (which it actually uses for a special feeding purpose — but more on that below!).
Where You'll Find The Water Turkey
Wondering where to find the water turkey? There's a good chance you've already spotted the anhinga in the wild and didn't actually know it! The bird is native to Florida, where it can be found all year long, but it also dwells in Texas, the coastal Carolinas, Texas, Mexico, and Argentina, to name just a few locations, according to the Florida Fish and Wildlife Conservation Commission. Given that these destinations all boast plenty of freshwater boating spots, it's only a matter of time before you see an anhinga for yourself. But be sure to count on your eyes, not your ears — these birds are usually pretty quiet, but their nesting calls can sometimes be mistaken for croaking frogs.
A Hearty Appetite
The anhinga's geographic distribution opens up its feeding grounds to some very interesting prey — ranging from "smaller" snacks, like fish, shrimp, and crayfish, to larger catches like amphibians, snakes, and even young alligators! Around this time of year, we might associate turkeys with prey — something that's hunted for game, save for the lucky bird who's pardoned every year — but the water turkey proves that it's capable of holding its own as a serious swimming predator.
What Do Water Turkeys Do?
Speaking of swimming... it's what water turkeys do best! According to the FWC, the anhinga's feathers are not as water-resistant as other birds' are. This means they can swim freely underwater, where they use their pointy beak to spear their food, before heading back up to the surface to actually dig in.
We hope you've enjoyed this round of virtual birdwatching! Now, hop on your Monterey and see the real thing right before your eyes — it's one of countless wildlife waiting to be discovered on the water, this season and all year long.
---
Bookmark & Share
---
User Comments
Be the first to comment on this post below!