Making Waves: How Boaters Can Give Back, On & Off The Water
Mon, Nov 01, 2021 at 10:05PM
---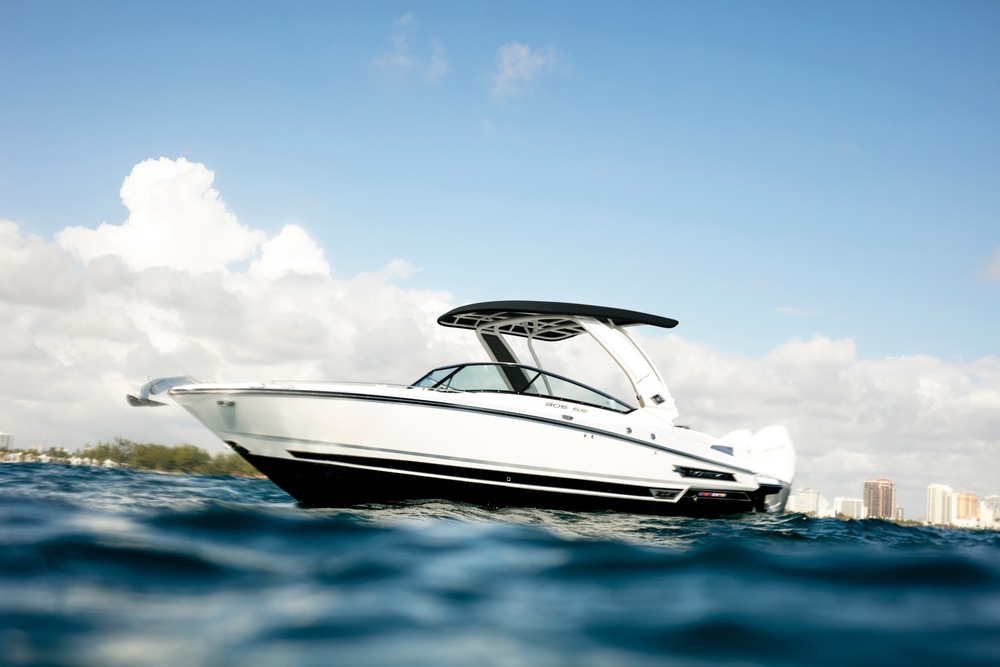 Happy Thanksgiving! Well, almost. With the season of gratitude upon us, now is a great time to reflect on the memories you've made on and off the water — the people you've cruised with, the moments you've shared, and the big and little luxuries that made your year.
In addition to practicing gratitude, this time of year provides the perfect opportunity to give back! As boaters, there are plenty of ways to do this.
Here are just a few of our favorite ideas to keep in mind — and, perhaps, try yourself in the festive season ahead.
Help Keep Local Waterways Clean
Giving back to your community starts with giving back to the place it calls "home" — i.e., your coastal or aquatic environment! It can start as simple as adopting more eco-friendly practices on the water, including...
Swapping disposable cutlery, plates, and napkins for multi-use galley ware
Following the "pack-in, pack-out" philosophy of backcountry camping (that is, leave your destination exactly as you found it)
Opt for non-toxic cleaning solutions that are easy on the environment
Rinse your boat off when hopping from ocean to lake environments to prevent the spread of invasive species (this might even be a requirement, depending on where you cruise — but it's worth following either way!)
In addition to ensuring that your on-the-water routine is easy on the environment, you can take your efforts a step further. Consider joining a local waterway cleanup club, or organize your own! Not only is this a great way to keep your surroundings looking and functioning at their best, but it can also help you meet fellow boaters, wildlife enthusiasts, and outdoor lovers just like you.
Share The On-The-Water Fun
According to the National Oceanic and Atmospheric Administration, 40 percent of Americans live near a coast — but, according to the National Marine Manufacturers Association, only one in 10 households owns a boat. If you're fortunate enough to own a Monterey of your own, and want to share the fun with someone else, consider donating your time and cruising capabilities! This can be as simple as taking out a friend or neighbor for the day. But you can also seek out opportunities through organizations like the Freedom Waters Foundation, which invites volunteers to share their vessel with veterans and individuals with special needs.
Donate To A Worthy Cause
There are also plenty of causes you can donate to this season and beyond — from organizations that promote clean waterways, to marine wildlife charities, conservancy groups, and so many more. The BoatUS Foundation is one example of a group that does it all, funding boater education courses, studying safety technology, and even facilitating cleaner marinas with its Help Stop the Drops campaign.
Get Involved
Another BoatUS initiative we love? The Life Jacket Loaner Program for Kids! This particular program provides by-the-water destinations, such as marinas, with loaner life jackets that can be used for families who are heading out on the water. Per the Boat US Website, 140,000 life jackets are loaned each year, by more than 575 participating sites — and you can even apply to be one of them! So far, three young boaters' lives have been saved through the initiative.
If you have spare life jackets on hand, you may be able to donate them to your local community! Other organizations like the Sea Tow Foundation may also be able to use your gently used jackets.
We hope that these ideas help you give back to your local (and global) community, this Thanksgiving and all year long.
---
Bookmark & Share
---
User Comments
Be the first to comment on this post below!