A Black Friday Boat Trip You'll Remember
Sat, Nov 19, 2016 at 3:40PM
---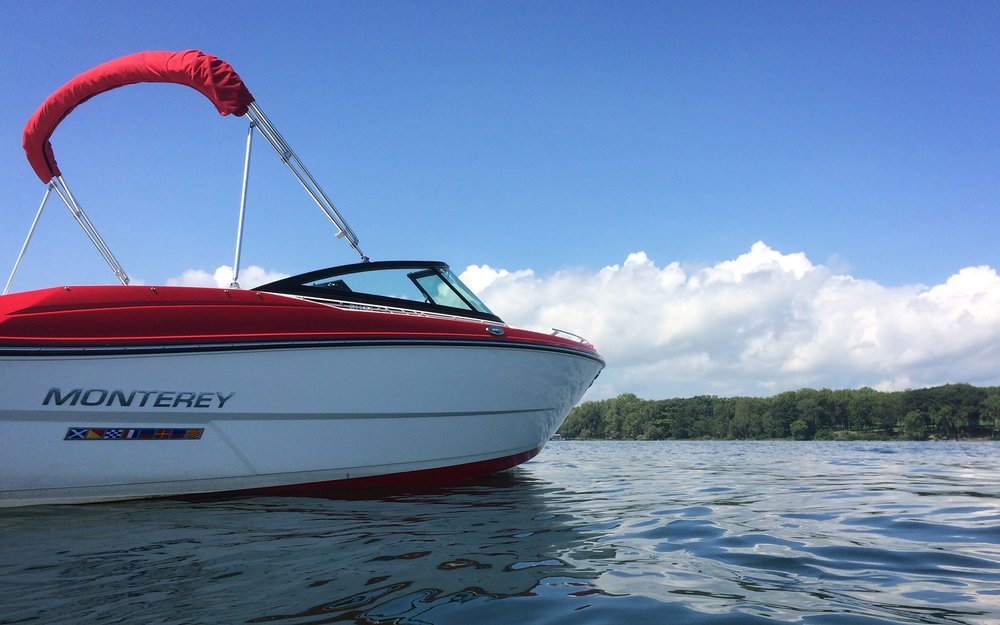 This Black Friday, millions of people will be waking up before the crack of dawn to get a jump start on the day ahead—but not all of them will be going shopping!
Black Friday boating is a tradition we hope to see more of in the years ahead. It lets us embrace what the season's all about—time with family—and gives us a chance to savor the sleepy, laid back nature of Thanksgiving in some of our favorite surroundings.
Are you considering a Black Friday boat trip? Today, we're sharing some of our best tips for enjoying the day. Take a look below!
Suit your schedule
We mentioned getting up extra early for your Black Friday adventure—and indeed, there's something special about being on the water before the world's really started to wake up. However, if your Thanksgiving dinner extends far into the evening, don't feel the need to cut your sleep short. This is a weekend that's all about relaxation and an easygoing mindset, so feel free to sleep in and enjoy a full afternoon of boating after.
Whether you start early or late, however, it's always helpful to prepare beforehand. After you've enjoyed your family dinner on Thursday, take a few minutes to round up your boating or fishing gear, snacks for the trip, and other essentials and load them into your car. This will make your excursion that much easier.
Bundle up
By Thanksgiving, much of the country will be experiencing cold temperatures—and even those warmer patches can see their share of cool mornings and nights. No matter what, check the weather forecast and prepare to dress in layers so that you can stay dry and comfy throughout your trip. You can even bring along your favorite holiday quilt to stay extra warm on board!
Enjoy Thanksgiving leftovers al fresco
For every delicious Thanksgiving dinner, there's a round (or several) of equally tasty leftovers to come. Put yours to use by crafting boat-friendly meals and snacks, like convenient turkey sandwiches with stuffing, and pour some hot apple cider into insulated thermoses for a warm, seasonal treat everyone will enjoy.
Reach out to family and friends
Syncing up Thanksgiving schedules can be tough, especially when you have lots of friends and extended family you want to see. If you didn't see them on Turkey Day itself, use Black Friday as a chance to reach out to loved ones and invite them out for a day of fun on the water. Even if you stay bundled up on board, it's a great way to share in the spirit of the season!
Kick off the holidays
Use your Black Friday boat trip as an opportunity to kick off the holiday season. Play your favorite holiday tunes over your boat's speakers, or don a fun Santa hat or antlers on board. It's a silly, special way to welcome in the wintertime.
What's your Black Friday destination—a local landmark, somewhere tropical, or a lake that's surrounded by seasonal foliage? Let us know!
---
Bookmark & Share
---
User Comments
Be the first to comment on this post below!