Tue, Jun 28, 2022 at 7:51PM
---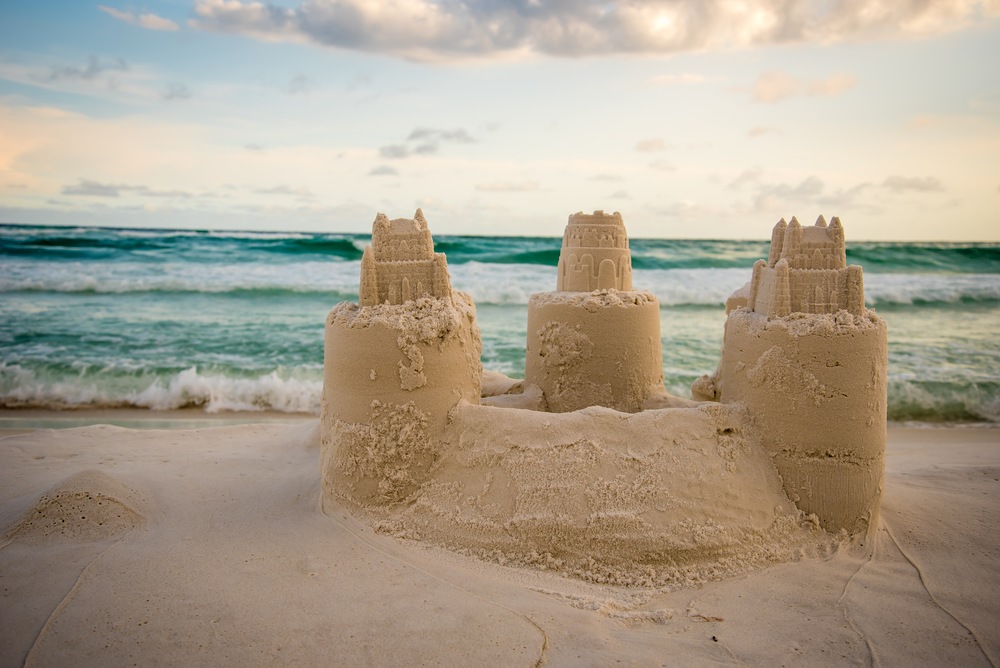 Summer is finally here — and for many beachgoers across the country, so is sandcastle season! The art of crafting a beautiful structure by the sea is something we first explored as kids — but many expert sandcastle artists have kept up the fun well into adulthood. This summer, why not see their efforts come to fruition with a visit to sandcastle competitions across the country?
Just read on as we explore a few such events on your Monterey Boat — plus, how to improve your own sandcastle skills along the way! Take a look.
Gear Up
If you plan to build your own sandcastle or two this summer, you'll want to stock up your Monterey Boat with some essential supplies! The colorful shovels and molds you'll find in the kids' toy aisle work great, especially if you're just starting out. If you want to take your sandy monument to the next level, of course, you'll want to pick up some specialty tools.
Similar in shape to kid-sized butter knives, spoons, and spatulas, these sandcastle tools will help you achieve clean lines and careful corners on your construction project. The result? A photo-worthy (and maybe even competition-worthy) castle that's sure to wow friends, family, and lookers-on!
Perfect Your Sandcastle Skills
Ready to build? A few pointers: take each layer of your new structure slowly — the denser the sand on the bottom, the sturdier your castle will be.
Water is your friend, but you don't want your castle to be so soggy that it falls apart before you've even had a chance to add your parapets! This is where moats and other drainage options come in. Far from mere stylistic features, these passageways give excess H2O a chance to safely flow away from your castle's foundation.
Learn From The Pros
Now that you've got the basics down, the only thing left to do is practice — and find some inspiration! Where better to look than the pros themselves? This summer, there are several sandcastle contests to keep tabs on, or perhaps cruise over for a visit!
June saw competitions in Seaside Heights, New Jersey — featuring 10 tons of sand for each massive castle! — and Cannon Beach, Oregon. Missed the contest? You can still have fun cruising around the Pacific Northwest gem, home to the iconic Haystack Rock. The beach here is unlike anywhere else in the world, so you can count on a beautiful view to enjoy as you build the day away.
You can also spend some time learning about the tallest sandcastle ever built! Constructed last year in Blokhus, Denmark, the 69-foot, 5,000-ton masterpiece earned a Guinness World Record for its feat of engineering.
Fortunately, the sandcastle fun — like so many things, these days — can be enjoyed virtually, too! This July, Manhattan Beach's Roundhouse Aquarium is hosting a sandcastle contest for participants around the country. You simply need to send in a photo of your masterpiece for consideration by July 24!
We hope you've enjoyed today's virtual tour of the hottest sandcastle spots from coast to coast! Whether you're competing on the sandcastle circuit, or simply want to try your hand at an amateur build, we can't wait to see your sandy creation.