Celebrate Christmas In July With These Just-Because Boater Gifts
Tue, Jun 28, 2022 at 7:48PM
---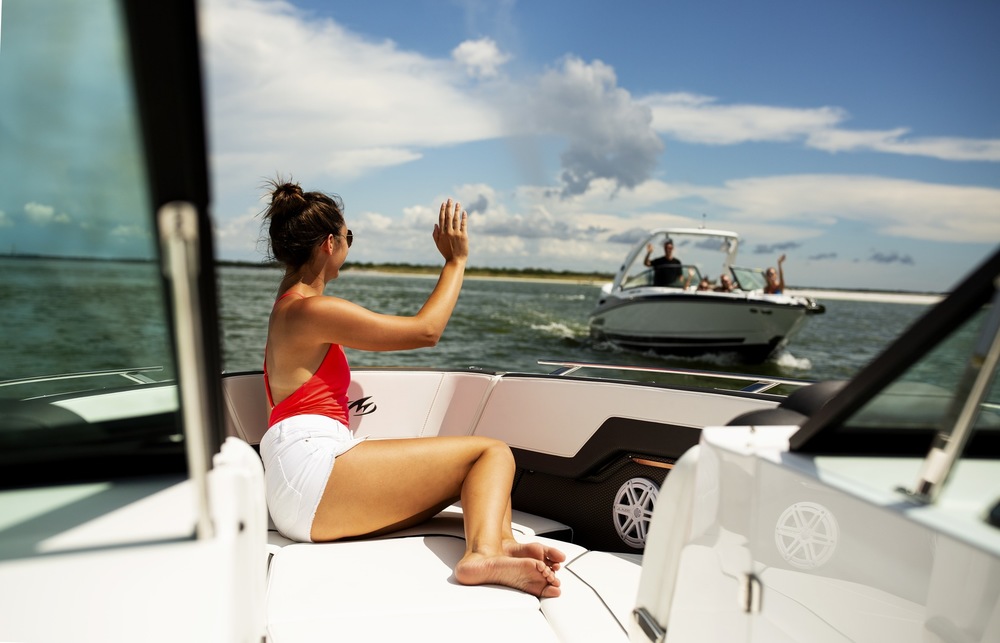 You don't need an excuse to gift yourself new boating tech, a weekend getaway, or a luxury cruising accessory — but just in case you wanted one, well, Christmas in July is here! The fun summer holiday is as good a reason as any to bring home the water goodies and gifts you've been eyeing. Just read on to see some of our favorite gift ideas for the Monterey family this summer!
Trendy Waist Bag
This travel accessory — aka, the fanny pack — once seemed to be reserved for theme parks and the 1980s. But you may have noticed this handy bag making a comeback recently, and for good reason! Not only are there so many trendy styles available, but these bags keep your hands free for fishing, reading, eating, snapping photos, and whatever else you might find yourself doing on board! In other words, they're a boater's best friend.
Personalized Towels
If there's one thing to know about life on the water, it's that you can never have too many towels! From surprise splashes, to wiping up on-board messes, to simply cozying up for added warmth on a cool evening, spare towels can come in handy — which is why this gift pick is as practical as it is luxurious! Personalized towels for the whole family don't just keep things neat and organized; they can help young boaters learn a sense of ownership and responsibility, too.
New Shades
Another practical luxury, protective sunglasses are a must on the water! Polarized options will keep the sun's glare at bay, while high-tech versions — including ones with cameras built into the frame! — can help you take your cruising adventure to the next level.
Water Toys
There's no limit to the games and gadgets you can add to your day on the water — ranging from adorable novelty inflatables (who doesn't love floating on a huge slice of pizza on the lake?) to high-tech gizmos like jetpacks and water hoverboards.
Galley Gadgets
For boaters who love to dine on the water, you can't go wrong with a new galley gadget or two — from a portable shaved ice maker, to a handy multipurpose tool that eliminates the need for excess galley ware on board.
Sunscreen Splurge
You're probably already used to stocking up on sunscreen for your travels this summer — but who says you can't mix things up? Now is a great time to pick up a new bottle of that trendy sunscreen you've been hearing about — one that will help keep the coral reefs safe and make your skin feel great, too!
Experiential Gifts
For the experience-minded boater, consider gifting yourself a thrilling new experience. You don't need to travel far, either! Take a weekend staycation to a new lake in your state, or enroll the whole family in snorkeling lessons.
A New Boat
If you aren't already cruising on a Monterey Boat (or have perhaps been thinking of upgrading your model as your family's boating habit grows), this summer could be the time to take that exciting next step! Yes, it might be the biggest Christmas in July present you've ever given or received — but it's sure to be the best, too.
Here at Monterey Boats, we think there's always something worth celebrating — so gift yourself with a trip you and your loved ones will remember forever. And from our family to yours, happy cruising!
---
Bookmark & Share
---
User Comments
Be the first to comment on this post below!