Happy Fourth! Monterey's Guide to All-American Boating Destinations
Fri, Jun 26, 2020 at 5:05PM
---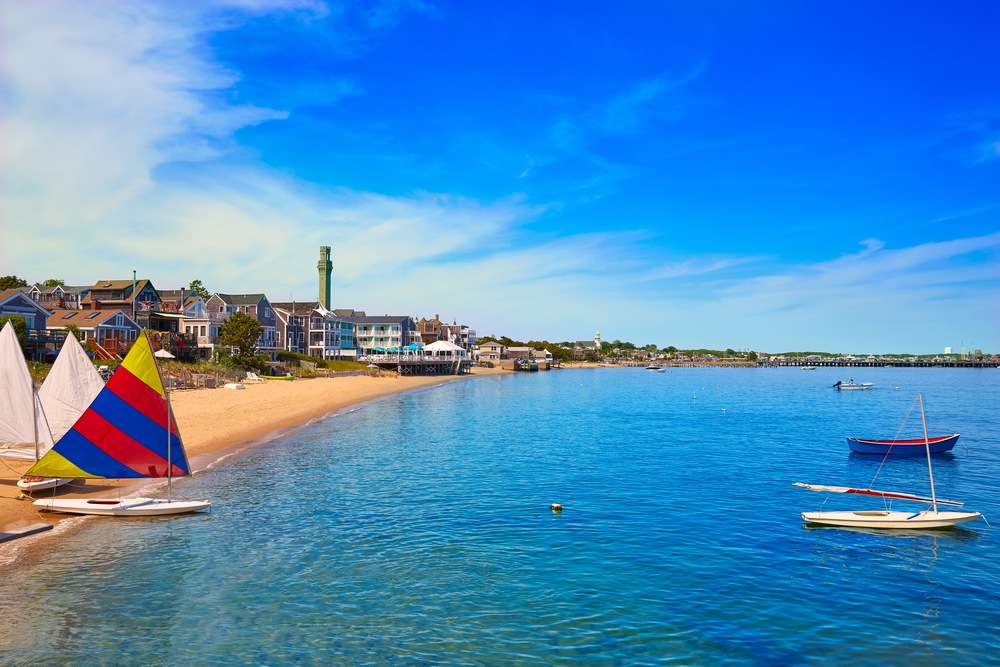 Happy Fourth of July! As you search for ways to celebrate safely this year, the best (and most social distancing-friendly) option might just be hitting the water and exploring America's host of beautiful boating destinations from your Monterey.
Just read on as we share a few of our favorite, "All-American" destinations to discover.
St. Augustine, Florida
The first stop on our country cruise is St. Augustine, Florida—America's oldest city or, rather, a city that predates America itself! Founded by the Spanish in 1565, St. Augustine is a city of living history, and pieces of the past can even be viewed from the water. The Castillo de San Marcos, for example, is an original masonry fort from 1695!
While the city has plenty to offer history buffs, it is also a beloved place to boat for its natural scenery, balmy year-round temps and idyllic shoreline. Removed from the hustle and bustle of other Sunshine State beach spots like Miami or Daytona Beach, St. Augustine boasts a tranquil atmosphere plus ample angling opportunities and a relaxing break spot at Bird Island, a charming nearby sandbar.
Cape Cod, Massachusetts
Cape Cod is already a boaters' paradise for those craving some Americana—its quaint beach towns, historic homes and breezy on-the-water lifestyle define summer cruising for many New England boaters. But did you know that Cape Cod Bay is also home to the historic site of Plymouth Rock, where the Mayflower pilgrims first landed in America in 1620?
Chesapeake Bay, Virginia
Another Atlantic destination for those interested in colonial cruising? Chesapeake Bay! The beautiful body of water offers ample vistas to enjoy—from charming boathouses to scenic marshlands and more. At its southern end, cruisers can explore the James River, by which English settlers traveled to their ultimate destination of Jamestown, America's first permanent English settlement.
San Francisco, California
Now, let's hop over to the West Coast!
"America the Beautiful" illustrates the beauty of the country "from sea to shining sea," and few places is the majesty of the Pacific more apparent than San Francisco. Not only is it a beautiful place to go boating (whether you're cruising around San Francisco Bay or one of the smaller local, rock-lined waterways, the view is incredible), but it offers a unique medley of American allure, from one of the country's most famous landmarks in the Golden Gate Bridge, to the blend of craggy shores and gorgeous flora that illustrate the breadth of landscapes that call California, and the country, "home."
Colorado Springs, Colorado
Another famous line in that familiar song—"purple mountain majesties"—refers to the next stop on our cruising itinerary, Colorado Springs. The region offers outdoor adventurers the chance to soak in breathtaking mountain vistas like Pikes Peak, the southern Front Range of the Rockies' highest summit, before making a splash in local waterways like Eleven Mile Canyon Reservoir. Cruise around the lake as you marvel at the mountain views all around! This is a Western gem that can't be missed.
On Fourth of July and all year long, these unique explorations into America's on-the-water landscape are worth enjoying from the comfort of your Monterey! Happy cruising from our family to yours.
---
Bookmark & Share
---
User Comments
Be the first to comment on this post below!