Destination Boating: Fairytale Locations
Mon, Aug 22, 2016 at 2:50PM
---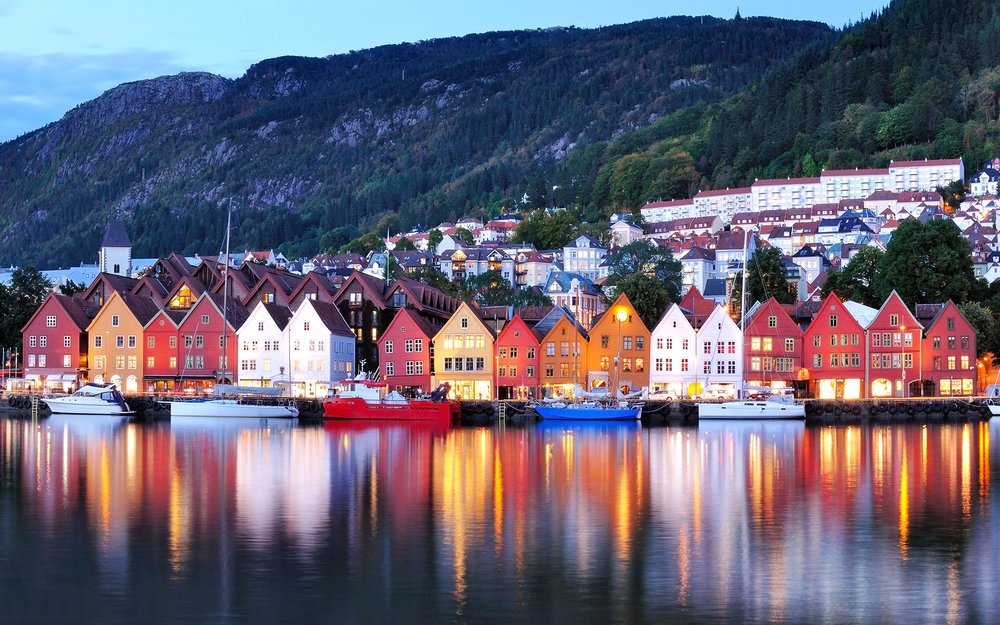 We all have our favorite on-the-water destinations—whether they be waterfront cafes, remote offshore islands, or beautiful national parks. However, if you're interested in visiting a place pulled straight out of a storybook, you're in luck—the world is filled with on-the-water fairytale destinations just like this! You just have to do a bit of travel to get there.
In today's blog, we will be looking at four such spots that remind us of the charm and wonder behind our favorite fairytales.
Lake Bled, Slovenia
Slovenia's Lake Bled, located amidst the picturesque Julian Alps, is a worthy destination for any water lover—complete with opportunities for tubing, kayaking and rowing. However, it's what you'll find at the center of Lake Bled that truly makes it a fairytale destination.
Bled Island, at the center of the lake, is a small island that houses the famous Bled Castle, a medieval structure popular among visitors. Its old-style beauty complements the surrounding natural landscape, making your time at Lake Bled even more memorable.
Colmar, France
Colmar, France is often referred to as "The Little Venice" … and if you come by for a visit, you'll be able to see why! The town is renowned for its quaint, colorful charm, unique museums, and waterway that winds through Colmar. Visitors can shop, dine and see the city's famous half-timbered building styles by water via a leisurely boat tour.
Bergen, Norway
If you're interested in exploring the enchanting fjords of Norway, you'd be best to start in Bergen, "The Gateway to the Fjords." Bergen, Norway's second-largest city, offers you a chance to start your trip on the water, or view the city-on-the-water in a whole new way.
With so much rich Scandinavian culture to experience, it can be hard to know where to start—but Bergen's got more than a few places worth considering. You can see the city from up high by hiking or biking on Mount Floyen, which overlooks the city and the surrounding fjord. While you're here, you can also visit Bryggen—which means "wharf" in Norwegian—a UNESCO World Heritage Site. Bryggen is a row of centuries-old buildings that line the fjord's entrance into the city, which once served as an integral trading post of the Hanseatic League. Today, you can see remnants of Bryggen's key role in that confederation through the area's colorful, impressively-constructed and preserved buildings (where you will now find shops, restaurants, and museums that pay tribute to Bryggen's history). Whether you browse through the buildings or simply relax by the picturesque waterfront, it's a spot you do not want to miss on your fjord adventure.
Mont Saint-Michel, France
As a country famous for its classical beauty, it should be no surprise that another French location has made our list! On the mouth of the Couesnon River sits Mont Saint-Michel, an island whose abbey, bell tower and fortifications tower over the water—making for an elegant, picturesque landscape you'll want to remember! In fact, Mont Saint-Michel is so striking that it served as inspiration for the palace on the water in Disney's Tangled!
Which of these one-of-a-kind destinations do you hope to visit on your next big trip? Let us know below!
---
Bookmark & Share
---
User Comments
Be the first to comment on this post below!