Boat Shows to Ring in the New Year
Thu, Dec 15, 2016 at 2:50PM
---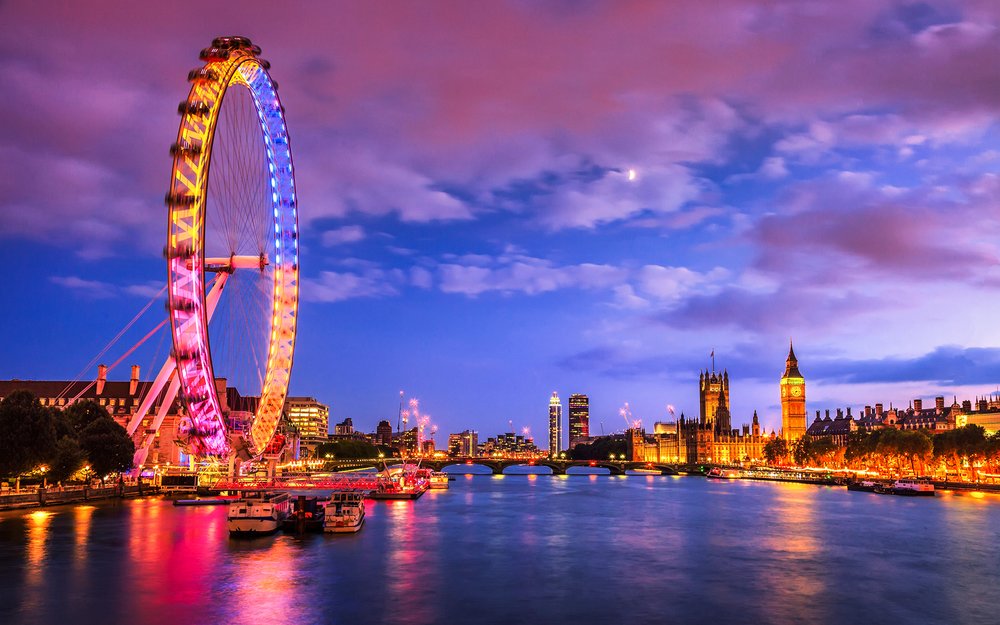 We're not even in 2017 yet, and we can already tell that it's going to be an exciting year for boaters. Not even one week will pass after New Year's Day before you get a chance to explore some of the best deals and latest innovations in the industry—yes, we're talking about a boat show!
The highly-anticipated London Boat Show is just the first of many shows we have to look forward to in January alone. In today's blog, we're taking a closer look at a few of these shows—so get your calendars ready and enjoy!
London Boat Show
Head across the pond for the London Boat Show, an international event that kicks off January 6th. You will be able to enjoy ten days of insightful speakers on the show's London Stage, virtual reality sky dives, and select appearances by fan favorite Titan the Robot (who's sure to "wow" kids and adults alike)! If you need galley gear, water toys, or even helpful on-board services, the show's got what you need—and of course, if you're searching for a new boat or Monterey gear, count on local Monterey dealer Gibbs Boat Sales to help you along the way.
Chicago Boat, RV & Strictly Sail Show
Blowing into the Windy City on January 11th, there's more than one kind of sport being served at this year's show! There will be plenty of chances to serve your love of boating, such as deals on the latest model Monterey's—just check with local dealers Gage Marine, Munson Marine and Waterwerks Marine Group to learn more. Of course, if you're interested in broadening your horizons, you can do that, too, by hopping onto a model RV or trying your hand at a water sports safety seminar.
Charlotte County Boat Show
It doesn't get much better than winter in paradise! Charlotte County, Florida, is the site of our next boat show. Starting on January 12th, this Southwest Florida spot will be home to all things boating—including seminars by Fishin' Frank and displays by the Coast Guard Auxiliary. Local dealer Cape Coral Marine will be your go-to Monterey representatives at this year's show, so be sure to say "hi" and see what's new while you're there!
Mid-America Boat Show
Always wanted to try scuba diving, but never knew the place to do it? The Mid-America Boat Show is your answer! The show kicks off in Cleveland, Ohio on January 12th, and it's set to feature live scuba diving lessons and much more. Monterey will be there will local dealers Pier 53 and Buckeye Sports Center, so you're sure to find the deals and quality service you've come to expect from Monterey.
New York Boat Show
New York, New York—home to the Hudson River—is the site of the final show on our list. The New York Boat Show starts on January 25th at the Javits Center, and is slated to be your go-to stop for all things boating. If you're not already a boater, feel the thrill of moving through the water at the show's boating simulator, provided by the United States Power Squadrons—and if you're already seasoned on the water, use the simulator to learn a new skill! There will also be DIY seminars with Fred's Shed, an interactive learning program that will help you master boat maintenance essentials. Four of our dealers will be on hand for this show— Bassett Yacht Sales, Coty Marine, Great Bay Marine and Yankee Boating Center. You'll walk away from the show with plenty of new skills and know-how to put to use on your own Monterey!
Which of these January boat shows is at the top of your list? Let us know below! We look forward to seeing you in the month ahead.
---
Bookmark & Share
---
User Comments
Be the first to comment on this post below!