Heading South for the Winter
Mon, Jan 02, 2017 at 4:35PM
---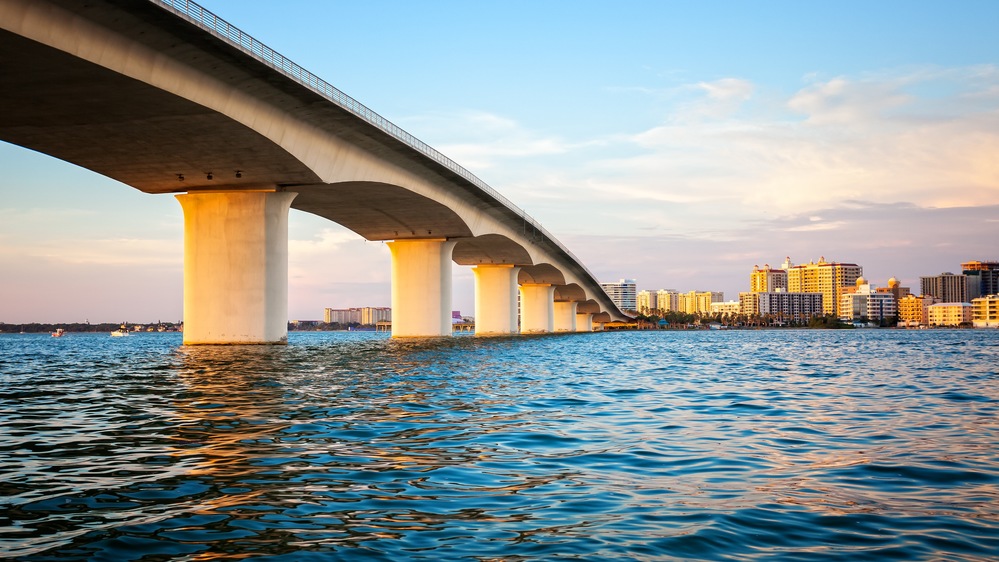 During frigid winter weather, it's hard not to daydream about on-the-water destinations with a bit more warmth. Why not make those dreams a reality on your Monterey?
In today's blog, we're embracing the warm weather wanderlust and taking a peek at three southward trips worth enjoying in the chilly weeks ahead.
Long Beach to Catalina Island, California
What better way to warm up your winter than by heading to a paradisiacal Southern California escape, known best for its sun and beautiful ocean views? You can take the ferry from Long Beach or cruise offshore yourself to enjoy time on Catalina's beaches or test your luck at the Catalina Casino. While you won't be confronted by steamy temperatures quite yet—January forecasts for the island still see daily temperatures in the 50s—you will be able to soak up some sun and feel a sense of vacation nonetheless. (And besides, for our readers who are snowed in for much of the season, we're sure 50 sounds just about perfect!)
Florida's west coast
There's no limit to the abundance of boating excursions to be enjoyed in Florida—so naturally, it's tough to pick just one! If we had to, though, we would suggest enjoying an often-overlooked side of the Sunshine State: its west coast. While on-the-water destinations like Naples, Sarasota, or the resort-style Marco Island may not exhibit the same urban glamour of Miami's South Beach, they often present a laidback charm that can't be overlooked. You can start at a central coast destination like Tampa or St. Petersburg before bringing your Monterey down the coast for white sand beaches, fueling up along the way with some of the best seafood you've ever had!
While you're soaking up the sun, don't forget to stop by some of our local Monterey dealers—Cape Coral Marine Centre and St. Petersburg's Thunder Marine, two excellent spots where you'll be able to find a friendly face and see what Monterey has been up to!
Louisiana leg of the Mississippi River
The Louisiana leg of the Mississippi River is the last stop before you reach the Gulf of Mexico, a worthy fishing spot in its own right. Before you experience the Cajun dishes and lively spirit of the Gulf, make a special stop at Lake Bruin State Park—just one mile off the river itself, the lake formed when sediment filled in the Mississippi River and separated the patch of water in two. You can enjoy waterskiing in the horseshoe-shaped lake, or go fishing for bluegills, crappie, and largemouth bass. Louisiana is famous for its seafood favorites—why not catch one of your own?
We hope that today's blog inspires your seafaring spirit—whether you travel far for warmth or simply savor a local getaway, we're sure that the chance to escape on your Monterey will be enjoyed by all!
---
Bookmark & Share
---
User Comments
Be the first to comment on this post below!